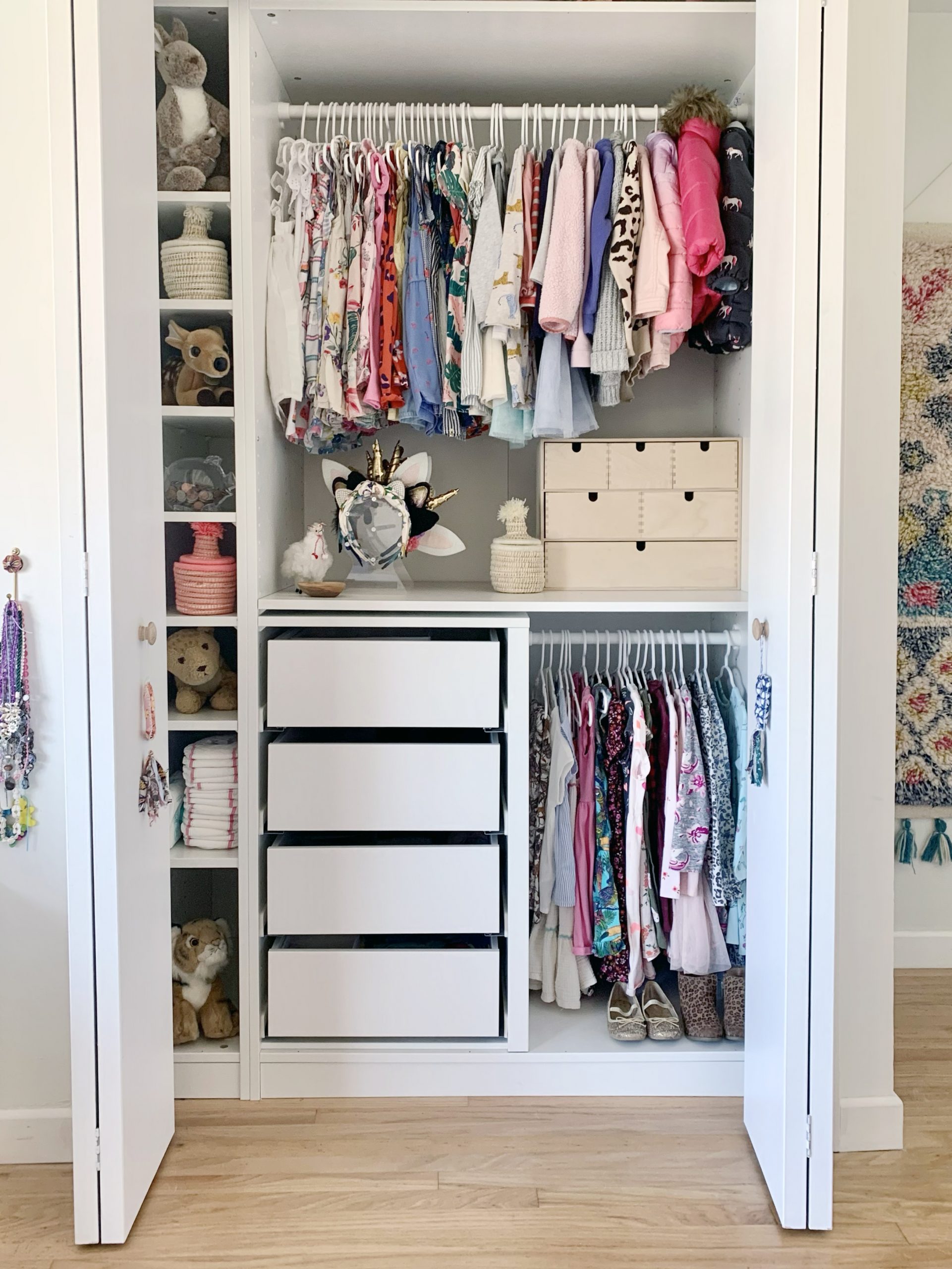 Letting your kids pick out their ootd might sound a little risky but it's really a time saver and morning game changer.
This inspires creativity in developing a sense of self, encourages responsibility, and shows that you trust them enough to make their own decisions.
So I always try to make kids' clothes easily accessible. Here are a few ways to do it:
+ Measure the inside of your drawers, then pick up dividers that will fit your space.
+ Try keeping long and short-sleeved jersey-type tops folded in drawers, along with jeans and leggings.
+ Socks, undies, and other accessories can also be stored in drawers, each category separated by boxes or dividers to keep like items together.
+ Dresses, sweaters, jackets, and anything that you don't want to wrinkle should be hung up in a closet.
File-folded clothing saves space and allows you to see everything you own at a glance. You and your child will also save time looking for specific items, be more inspired to mix and match, and extend the life of the pieces you love most.
For more helpful hints on creating a cute and functional space for your kiddo, check out my ebook or schedule a call with me here :)