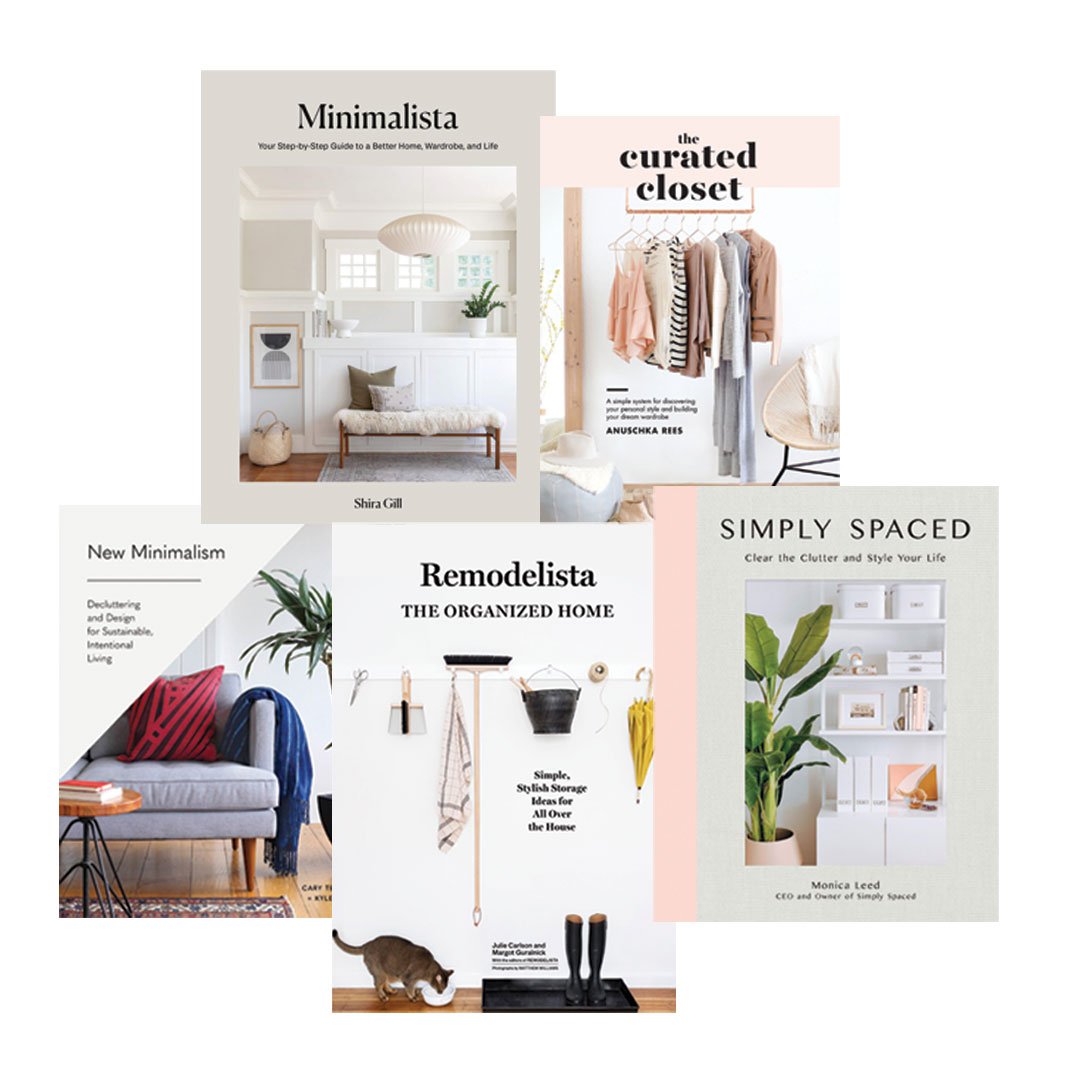 When I'm not organizing spaces, there's a very good chance you might find me reading about it. Here's a short list of my favorite organizing books (in no particular order) that inspire me to give my home a good refresh:
by Julie Carlson and Margot Guralnick // My go-to for practical yet pretty organizing systems. This book also introduced me to the concept of "thinking like a shop keeper" – the perfect guideline to fall back on in any space, in my opinion. 


by Shira Gill //  A beautiful guide to creating the intentional space of my dreams. Minimalista inspires me to declutter in order to highlight the details that make my home uniquely my own. I've read this one cover to cover more than once!
by Cary Fortin and Kyle Quilici // This book serves as the best reminder to appreciate and make the most of the items I already own, ultimately creating a simpler, more sustainable lifestyle.


by Monica Leed // The perfect combination of organizing and styling! Simply Spaced brings to life insta-worthy systems for things that we actually need and use daily. Plus, check out the bonus worksheets at the back of the book.
by Anuschka Rees // A guide that both inspires and holds me accountable when assessing my clothing and accessories inventory. Definitely worth keeping at the ready as your style and lifestyle changes over time.
Each of these books hold a special place on and bookshelf (and in my heart). They're worth reading again and again, I find something new every time. Check one or all of them out whenever you have the chance – game changers!