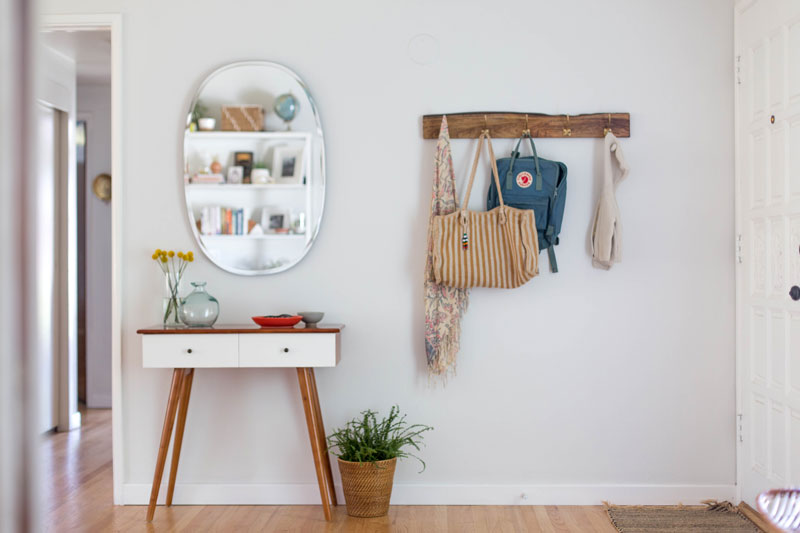 We might like something we see in a store or at a friend's house, but how do you go about deciding which items will actually go in your space? Here are a few tips on how to make things look cohesive:
Think of your favorite piece of decor or furniture that you currently own, or a part of your home that you're really happy with, proud of, or that feels complete in some way. Then imagine this new item you're unsure about alongside your existing situation at home.
Does it have the same vibe? Similar colors? Does it feel like it would compliment your space or would it compete for attention? If you instantly love it, chances are it is a representation of your style and will most likely work with your space, but keeping a point of reference can be helpful when in doubt.
If you're having a tough time narrowing down your decor style, take note of what catches your eye online, in books, other people's homes, anywhere really. It might even be a pattern from a dress you like.
Pin it, snap a pic, write it down, whatever. Collect enough ideas and images, and you will begin to notice some kind of theme. Avoid totally copying the look, but instead find little ways to sprinkle it into your space. Make it your own.
By focusing on the aesthetic that truly draws you in and being more intentional with what you choose to bring into your home, your unique style will inevitably reveal itself. Take your time and have fun with this, you'll learn so much about yourself in the process!
Let me know if you need a little guidance, I'd love to help!