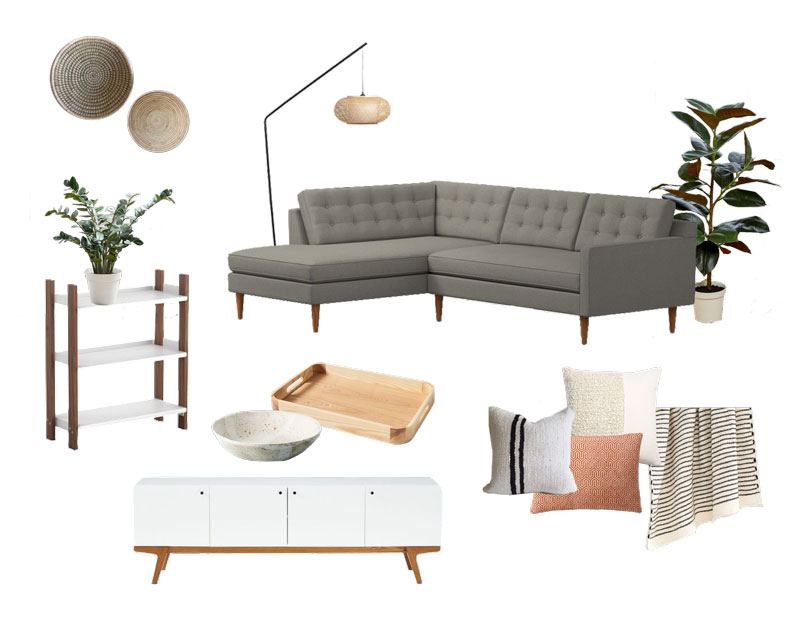 Let's clear up a few misconceptions about eDesign. Listed below are some common initial reactions and we'd just like to set the record straight :)
My place is a mess, I'm embarrassed to send photos.
Trust us, we've seen it all and no one is perfect. Zero judgement. Actually, the bigger the mess, the better. We love a challenge!
You don't know my style.
While we focus on a clean aesthetic with a hint of boho modern, we'll work with you to understand your unique style. We believe your home should reflect who YOU are, not the designer.
Too fancy, not for me.
We built our services with you in mind, making convenience and your overall experience top priority. It is so important to us that you have FUN throughout the entire process, learn about your style, and skip all the stressors that come along with designing a meaningful space.
Too expensive, no thanks.
One of the main benefits of working with Babe & Bungalow is that you get the chance to see your future space as a whole before making any purchases. So not only do you save time hunting for the perfect pieces, you'll also avoid expensive mistakes. Our goal is to help you SAVE money in the long run.
If you're still on the fence about booking an eDesign service, please feel free to schedule a quick call to discuss your project. We're happy to work with you in customizing our services to meet your needs.