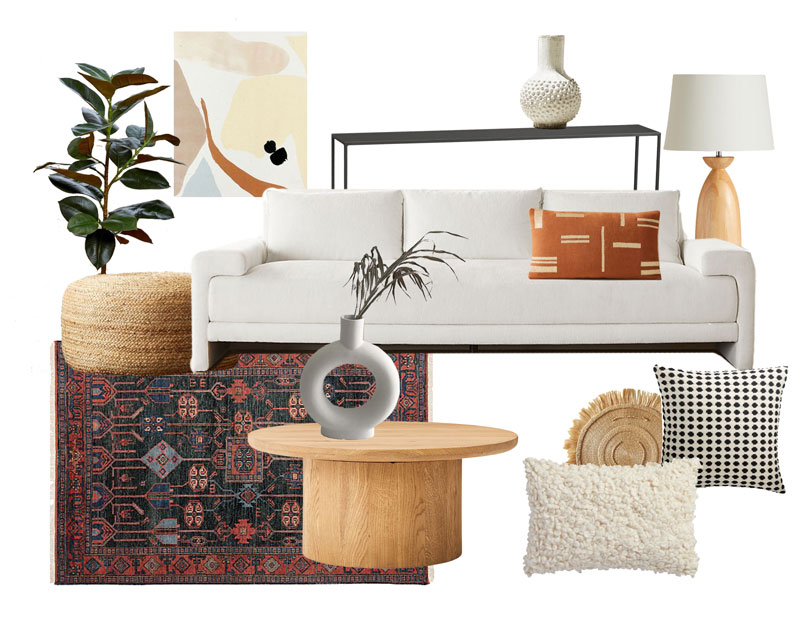 what is edesign?
eDesign is online interior design, a simple process that lets you reimagine your space without ever having to leave home. Whether you live in a different state or just prefer a DIY approach, eDesign is a great way to move at your own pace and stay within your budget.
what does the process look like?
You have a room or space that isn't working and contact Babe & Bungalow for guidance.
We go over the challenges and goals for your space via phone/video call or email.
After you provide photos and measurements of your space, we will be able to give you a quote to complete your project.
Once our contract is signed and returned, you can expect your completed project to be delivered via email within 5-10 days.
what's included?
Online shopping list (with links to each piece featured in the moodboard)
You'll have access to a private Pinterest board where I share options for furniture/decor/storage pieces at different price points
You'll also receive a step-by-step guide to execute the new layout
If you have visions for your home but don't have the time to plan or even get started, Babe & Bungalow eDesign might be perfect for you. No project is too small and we'll work together until you feel confident and excited about the plan.
Schedule a consultation and tell me about your space!