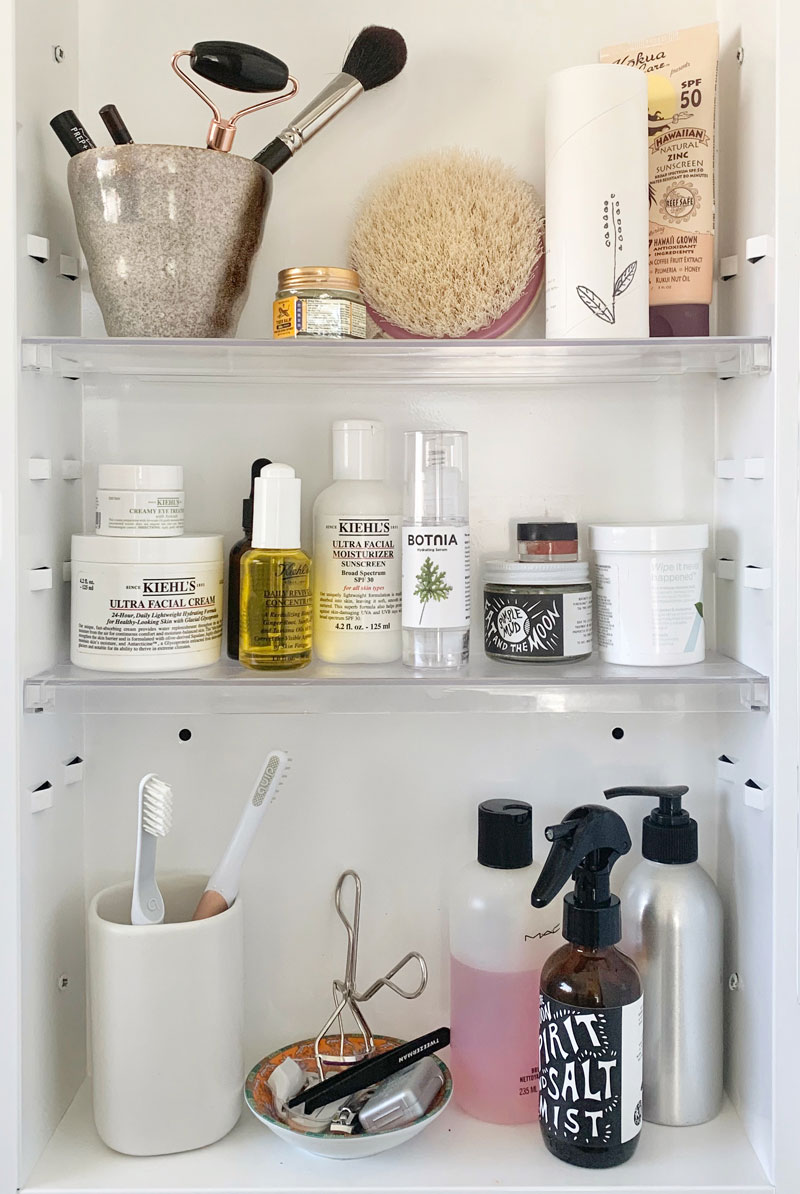 Even though weekends don't really mean much these days, I still feel the need to celebrate on Fridays. I wanted something to look forward to so I've made Friday nights all about self care. As soon as the kids are in bed, I have a little date with myself and it looks something like this: Epsom salt bath, lavender diffuser, face mask, eye cream. Sea salt scrub, jade roller, hot oil hair treatment. Chill playlist, lemon water, rest.

My bathroom may not be the spa of my dreams, but deep down I know that it doesn't take much to relax. All you really need are a few of your favorite beauty products, clean cozy towels, and an hour or two of ME time marked on your calendar.

Here are a few tips to get your Self Care Friday rolling xx
one
Stock your medicine cabinet with personal spa stuff, all ready to go.
two
Either use samples IMMEDIATELY or give them to a friend. Don't let little packets that you're never going to use clutter up your spa sanctuary.
three
Organize products based on category (hair, nails, skincare, makeup, etc). OR based on use, ie. keep the things you grab the most on the bottom shelf.
four
Store loose items in cute dishes and/or ceramic cups to keep related items together.
five
Give your products some breathing room. This way they'll be easy to access and you'll know exactly where they go when you're putting them away. You'll also be able to see when something's running low, so you can restock in advance.
Now go treat yo self! 👏🏻