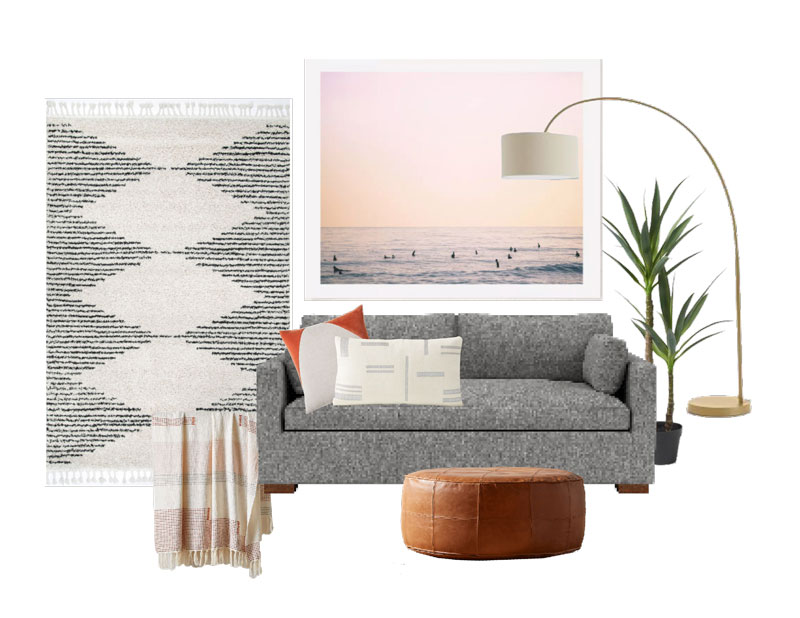 My clients had been quarantining with their parents since last Spring and wanted a fresh start as they moved back into their home.
The goals were to brighten up the living room by adding a few new pieces to what they already had and make the space a little more kid-friendly.
We updated the wall art and lighting, added plants, and replaced the glass coffee table with a round leather ottoman.
Now imagine family photos, candles, and beautiful natural light pouring in from floor to ceiling windows – can you feel it pull you in??
If you're having a tough time tying those lose ends, let's schedule a call to find out how I can help.