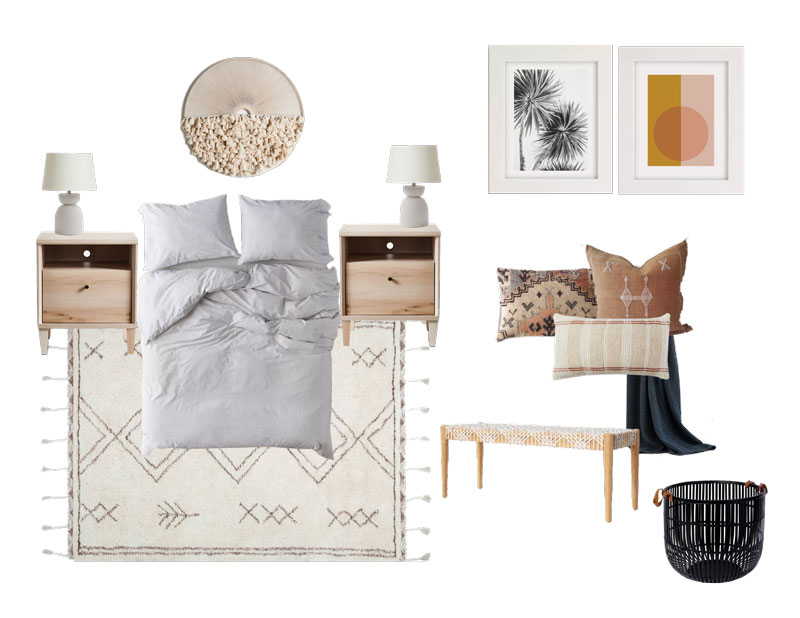 The ultimate goal for this master bedroom was an end-of-the-day parent hideout for my clients.
Soft, warm neutrals tied in with a fun mix of textures create a calm, retreat-like space. The repeated use of light wood, clean white, and muted cream set the tone for relaxation. And nightstands with storage, an end-of-the-bed bench, and decorative baskets allow them the option to keep personal items out of view.
We wanted this space to be free of clutter and unnecessary frills, but still feel cozy and inviting. It just goes to show how the right shapes and color palette can impact a room.