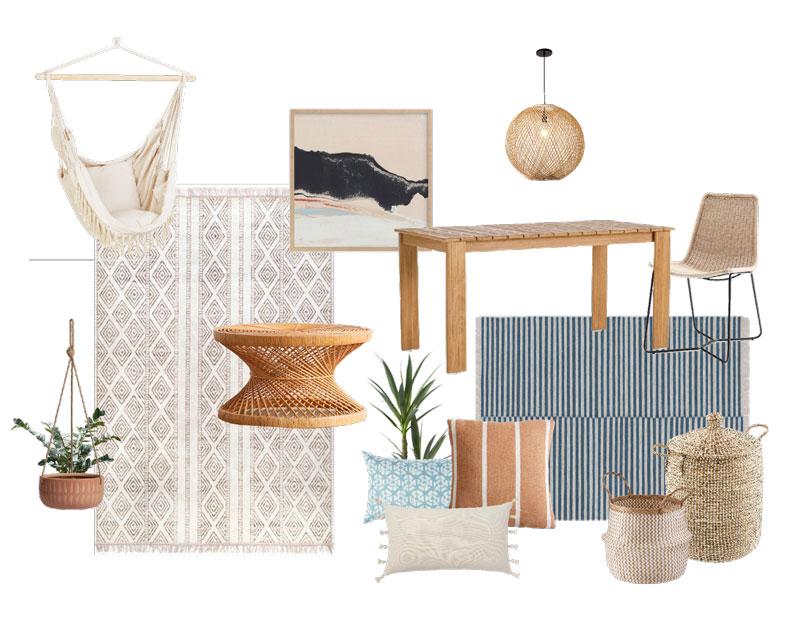 Unused screened porch turned breezy living space, just in time for summer!
My client came to me looking for layout ideas to work with her current outdoor furniture. We arranged two zones to maximize the space and found enough room for a fun hanging chair and a dining table that seats 6.
Weaving in warm textures and a touch of beachy color, this backyard oasis feels like the perfect way to end the day.
I am all for working with common areas (living rooms, bedrooms, etc.) but this outdoor project was so fun! Looking for more opportunities like this, so feel free to send your outdoor situation my way!