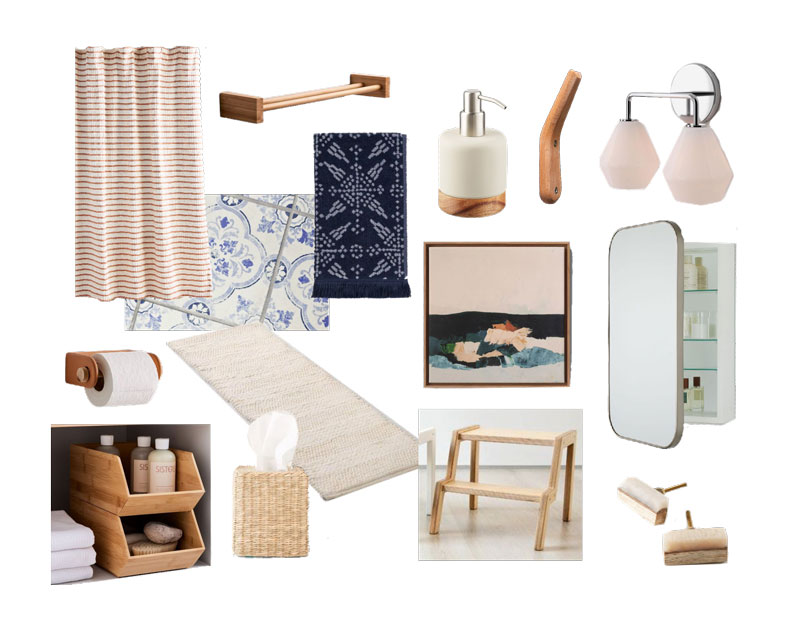 My client came to me with hopes of making her kids bathroom also work as a guest bath. I couldn't wait to mix these two worlds and my eye immediately went to her beautiful light blue floor tiles. Using them as my main inspiration, I then added a terracotta striped shower curtain, light wood accessories, and jewel-toned abstract art.
A balance of earthy textures and fresh patterns keeps things feeling light and laidback, where both kiddos and grown-ups can feel at home.
Have a space that could be multi-functional but needs a little direction? Or maybe you just need help tying two styles together? Book a quick call to discuss ideas and options here!