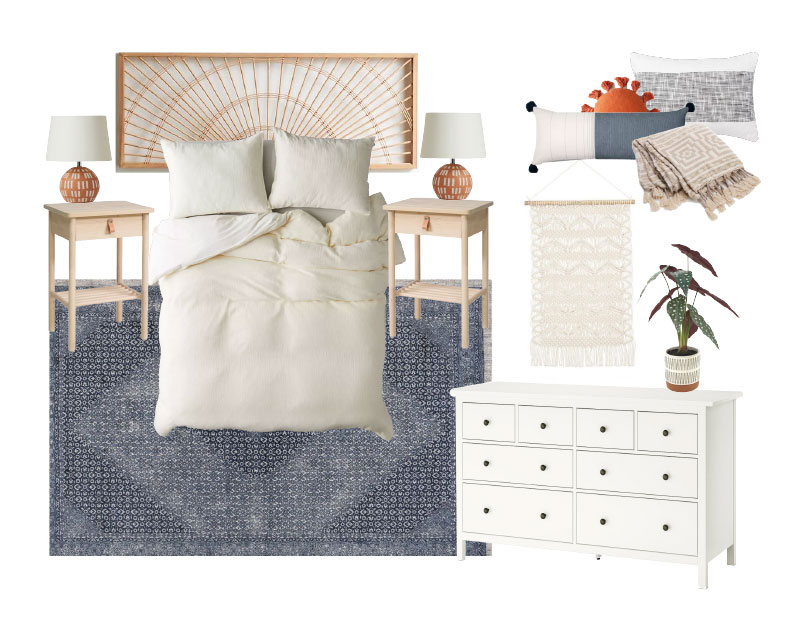 I truly believe that creating a space you love is a form of self care. So when my client reached out to treat herself to a bedroom makeover, I couldn't wait to help!
The bed is set to be clean, fuss-free, and inviting and minimal nightstands keep clutter from getting out of hand.
We went with textural details, keeping things light and bright for the most part. A touch of orange pops up here and there, while a complimentary navy area rug anchors the space.
Ready to treat YOUR space to some TLC? Let's get together and see what we can do!