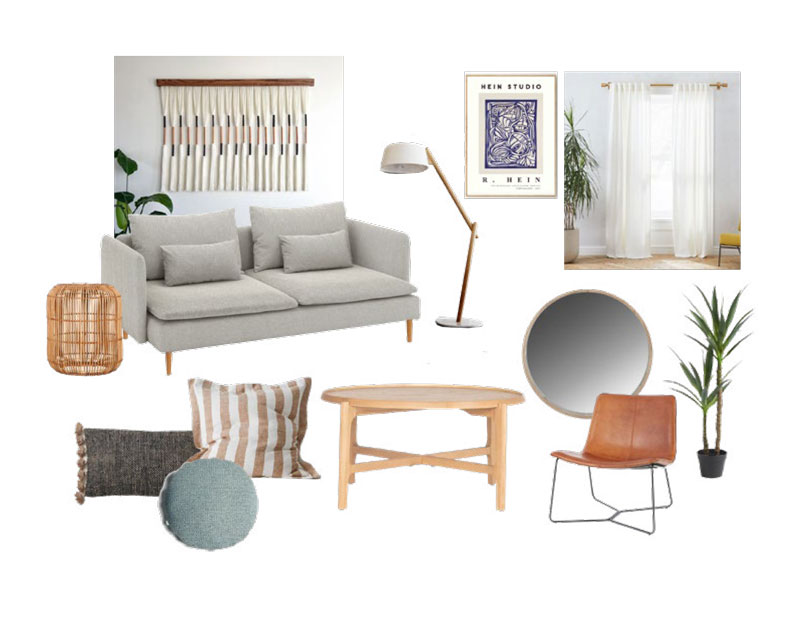 By adding pattern, layering texture, and repeating the same soft neutrals, we're able to create a warm, cohesive look for this family living room. 
Sheer curtains will feel bright and open, while still preserving privacy. And a large mirror opposite the window creates the illusion of space, making a nearby hallway feel continuous. 
A variety of throw pillows and fiber art offer visual interest, as potted plants add so much life to a room – examples of hardy houseplants are snake plants, pothos, and zz plants.
A round coffee table and low-slung leather accent chair provide kid-friendly pieces that are safe, easy to clean and will stand the test of time.