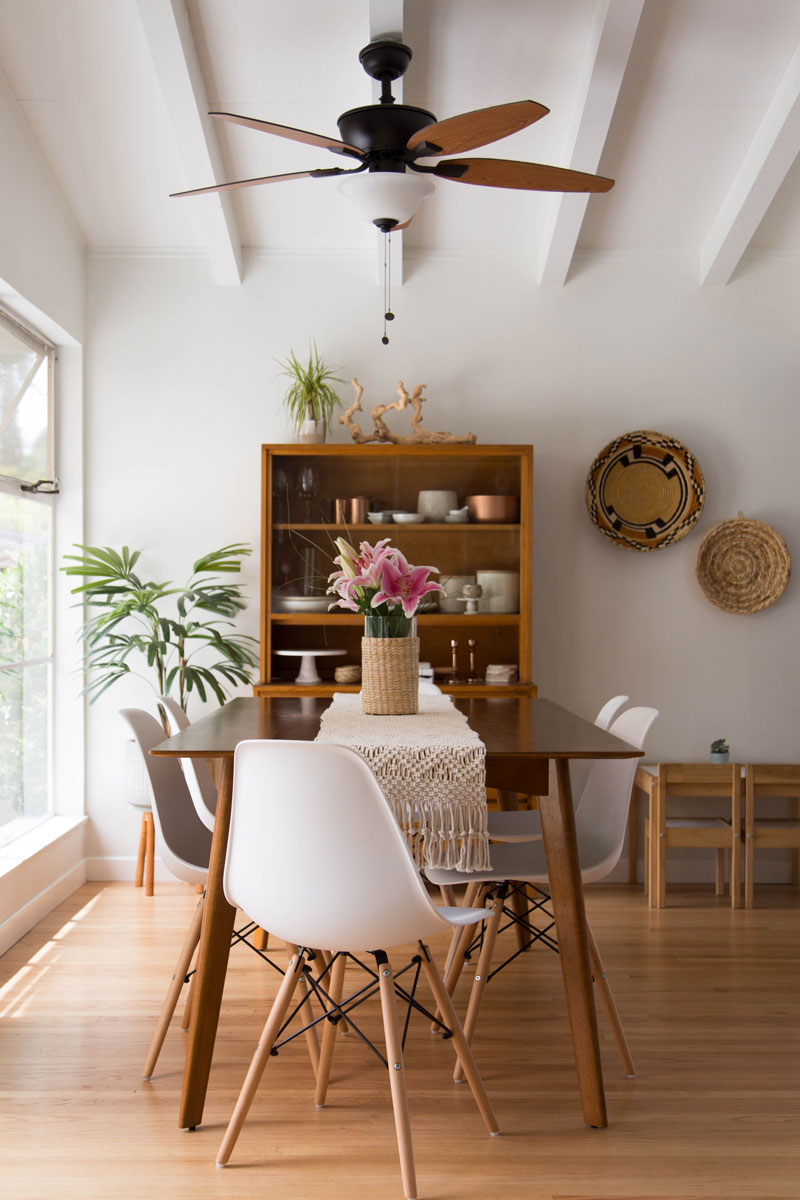 An official dining room was pretty high on my priority list while house hunting, so when we found this bright and breezy space that opens right up to the living room, kitchen, and backyard, I was in. One of our first furniture purchases for our home was actually this dining table from World Market. I got it for a steal at a liquidation sale, along with 4 dining chairs (that I've already traded out for these white Eames style chairs). It's the perfect size and style for our little fam, so I have a feeling it will be with us for a while.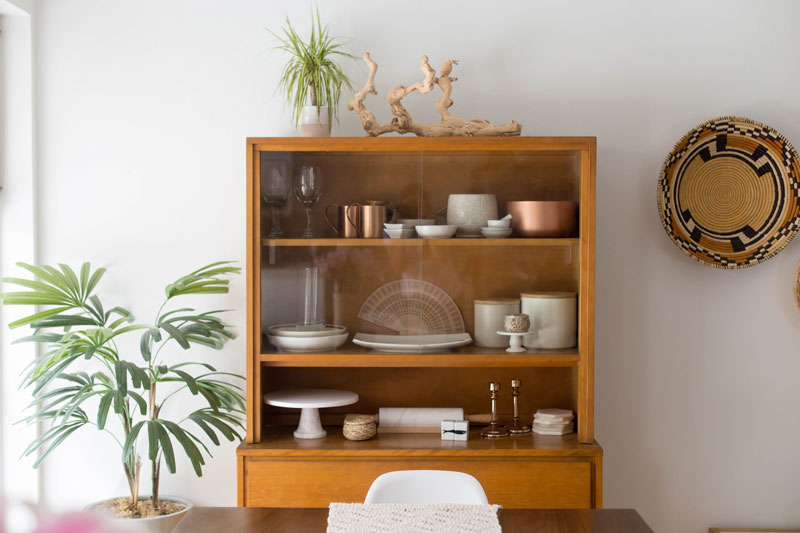 Just before our first Christmas in the new house, I added this vintage Conant Ball hutch to the mix. It felt like a very grown up purchase (from Loveseat) since we finally have a place for it now. Our last apartment didn't even have room for a dining table so we weren't as excited about cooking at home or inviting friends over for din. And I never felt the need to hunt for beautiful dishes or glasses, but now I can dive into the world of hosting holidays and dinner parties for my favorites. I just need a little more time to get comfortable in the kitchen ;)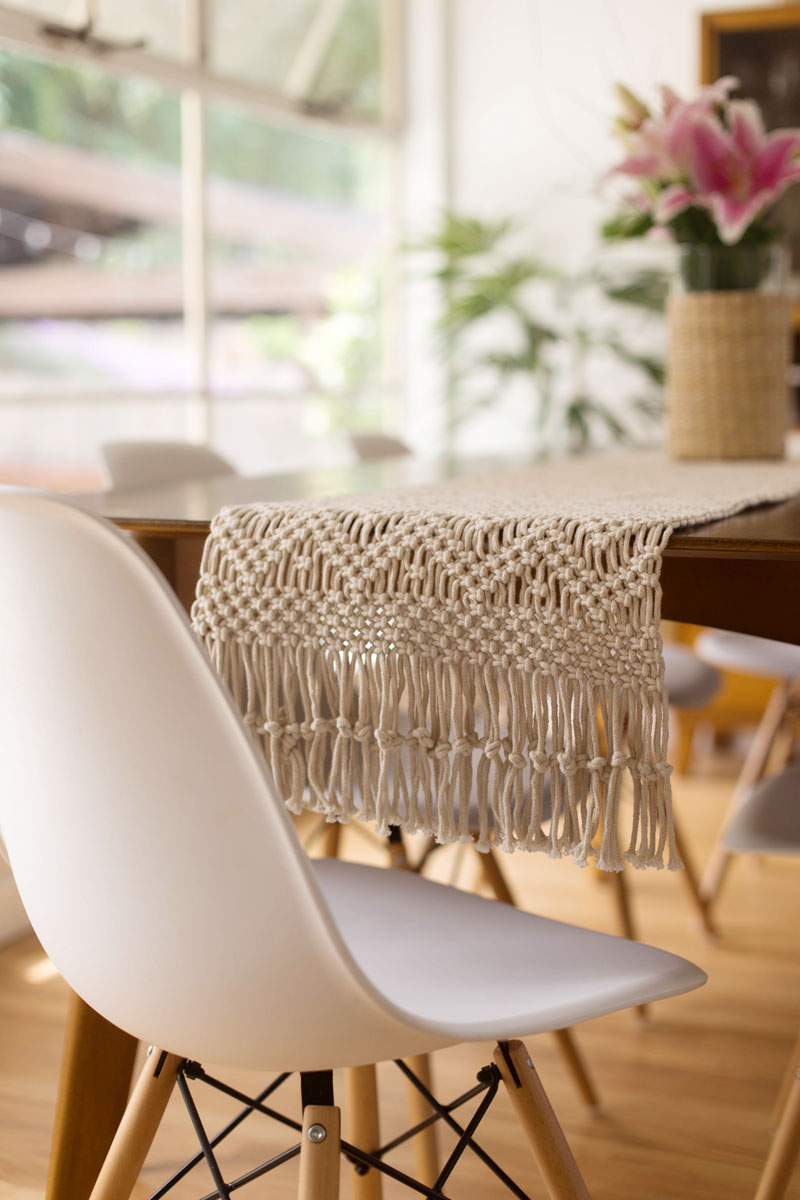 Cute macrame table runner is from World Market.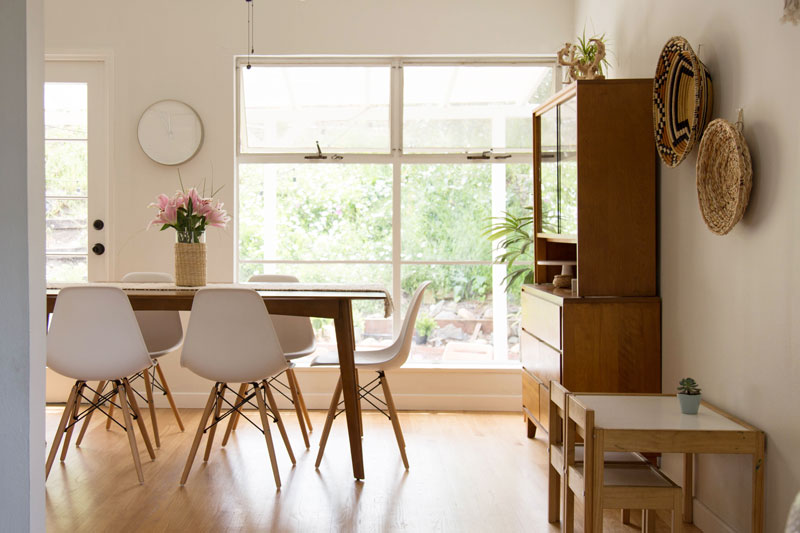 The plan is to make that back wall a huge sliding/accordion glass door, which will open up to a new deck, extending our dining area into an indoor/outdoor setup. Someday!!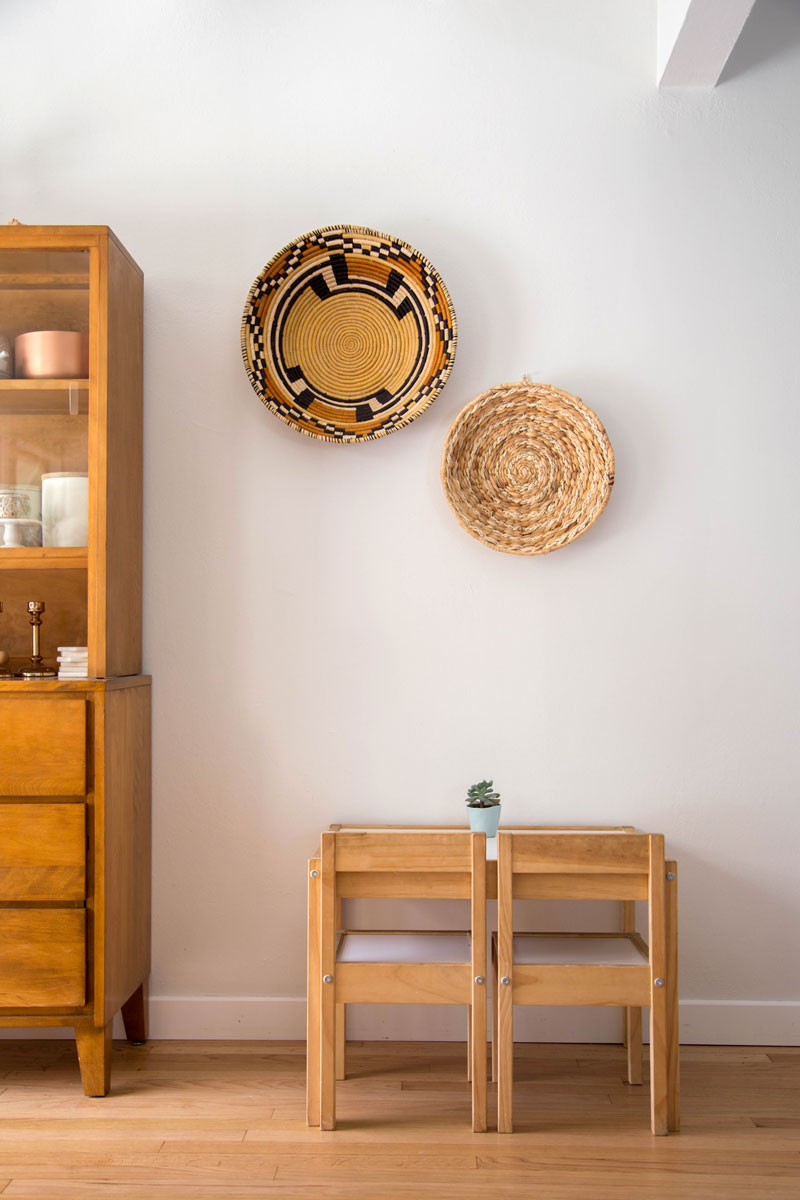 Bryn and soon-to-be Lily's little table for snacks and crafts. Table and chairs are from Ikea.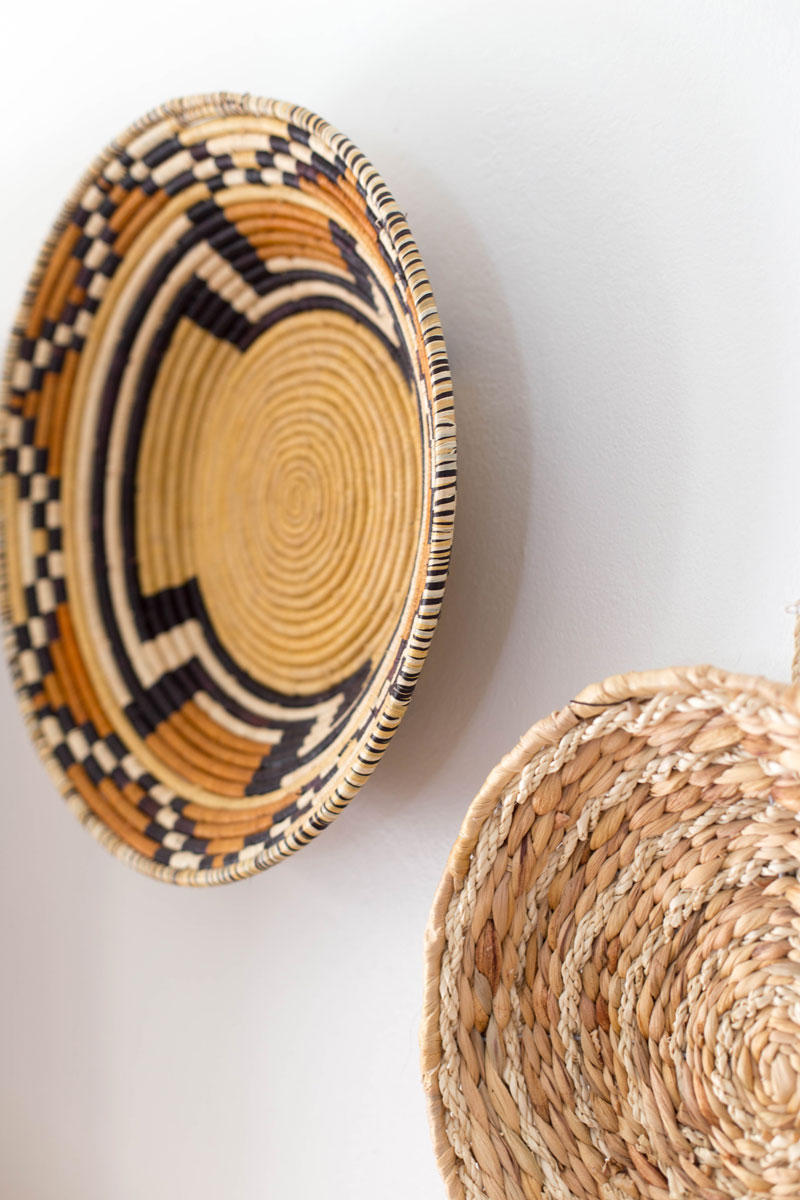 I wish I could say these pretty woven bowls were vintage or treasures from an exotic trip, but nope! World Market, left and Target, right.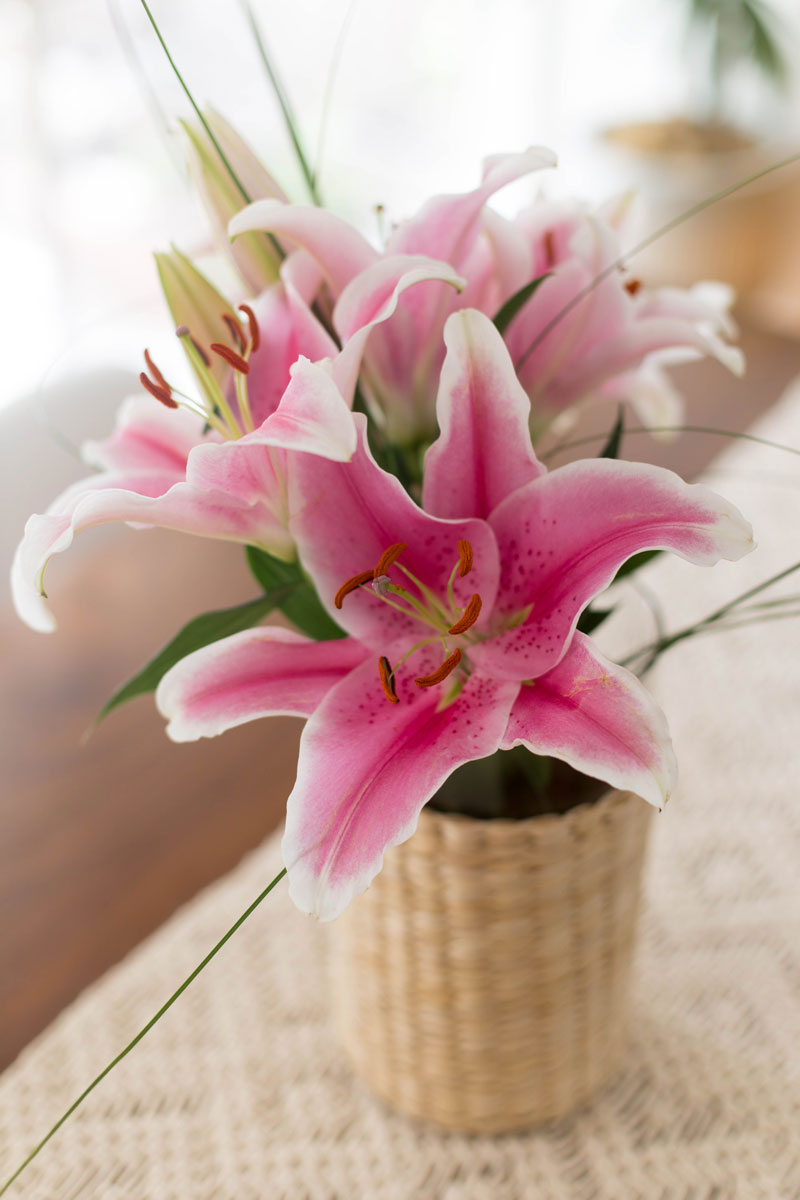 I picked these Lilies since its our Lily girl's first birthday week <3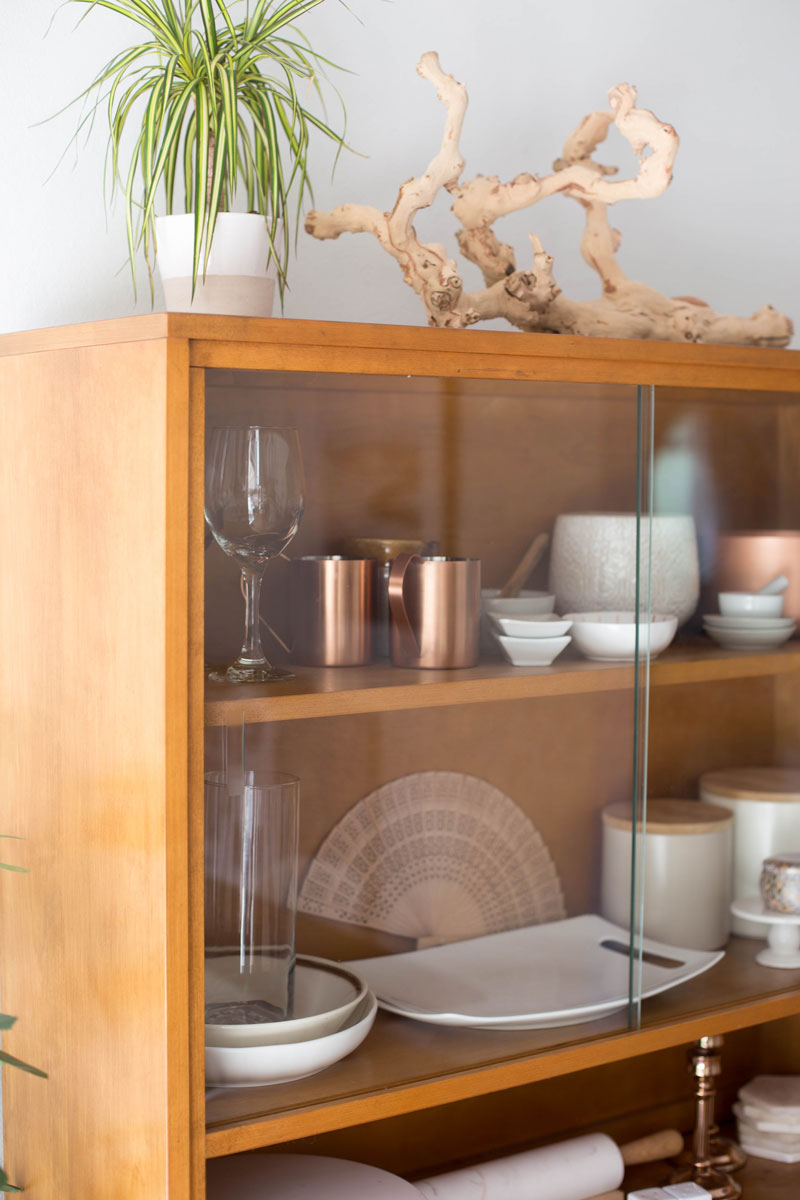 While I truly love our dining room as is, I still have so many ideas of what it could be! New lighting, different chairs, possibly adding a rug back in, etc. Stay tuned for plans and inspirations behind my dream dining area. xx