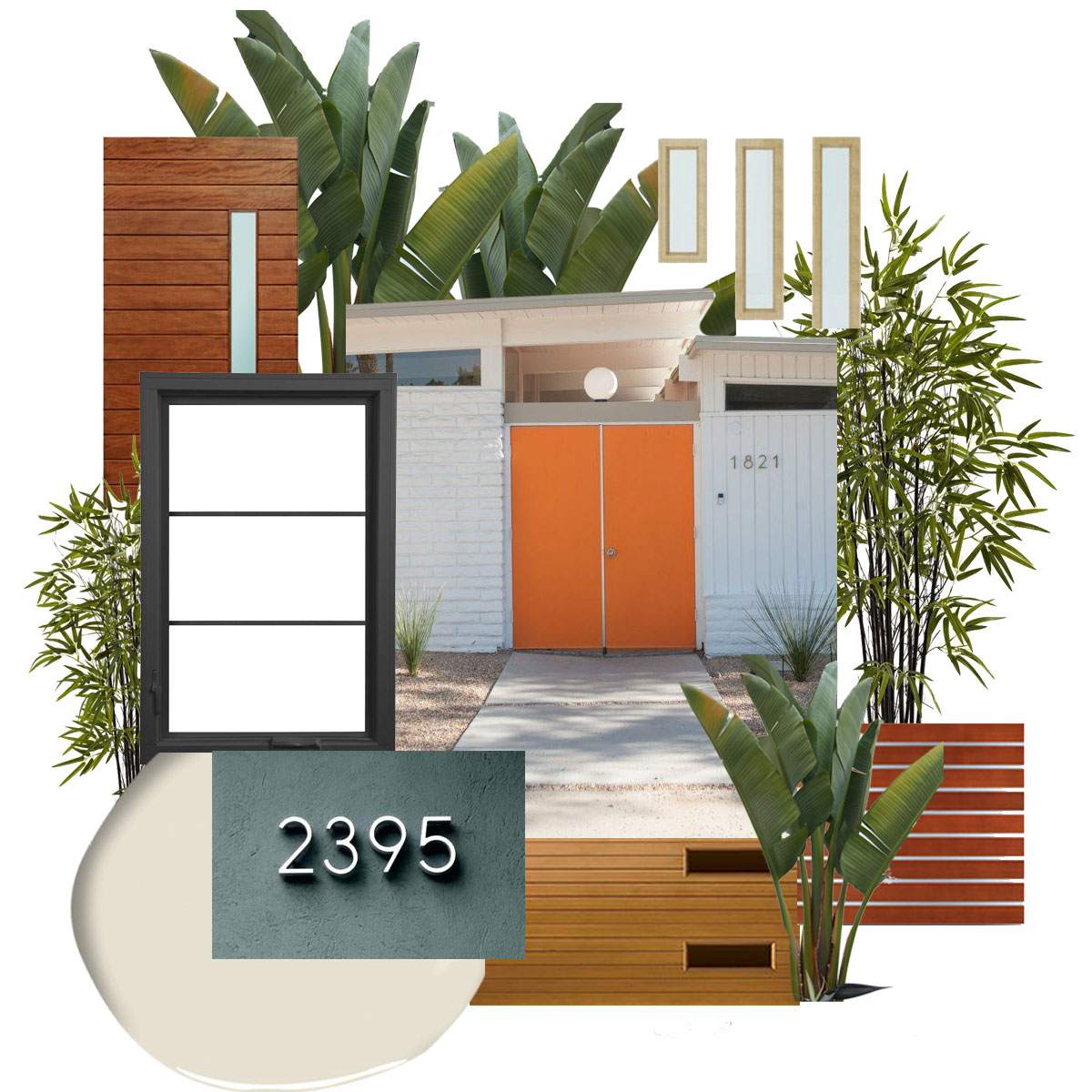 One of the main reasons we were first drawn to our 1950's house was the fun, tropical mint green exterior, which seemed to fit its character so well. I believe it still does, but I also have lots of ideas…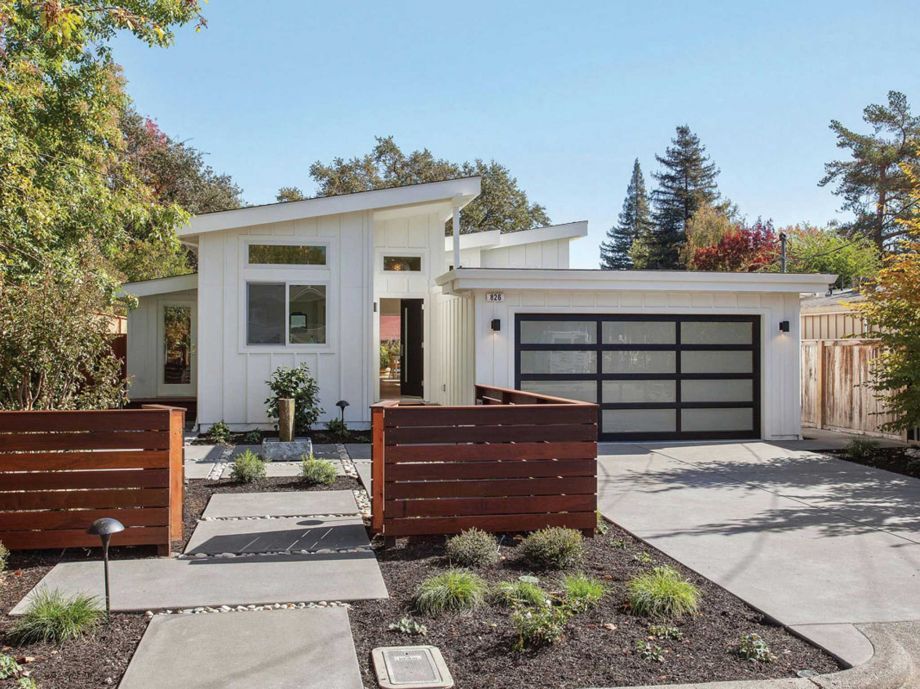 It all started with the fact that we will eventually need to replace our windows, which are original to the house, meaning single-paned, untempered glass. As I started researching window costs and styles, I fell in love with the way modern black frames looked with off-white exterior paint. I've gone back and forth in my mind SO many times about whether or not I'd actually be able to say goodbye to our mint green bungalow. I've asked friends and family to vote, mocked it up in Photoshop, etc. I even considered keeping the green, possibly going with a slightly cooler shade, and updating our yellowish trim with a crisp white. BUT my heart keeps going back to the black and white revamp.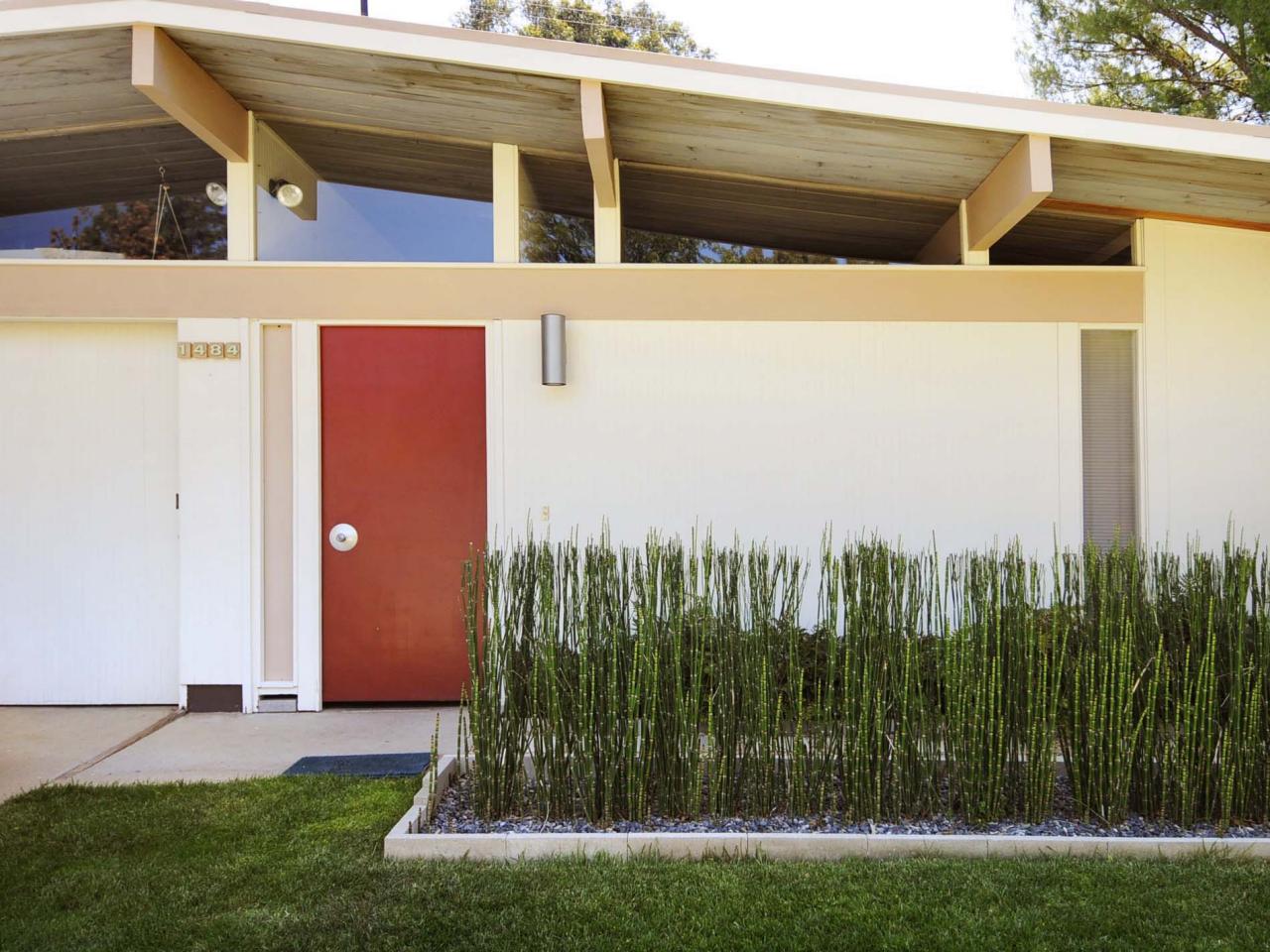 We're also working on landscape design for the front yard, which will involve a lot of green anyway, so I'm thinking white would let our palm trees and plant designs really shine. We just added these Horsetail Reeds to our front porch planter and I can't wait for them to fill in. If they don't for some reason, I'd love to try Snake Plants.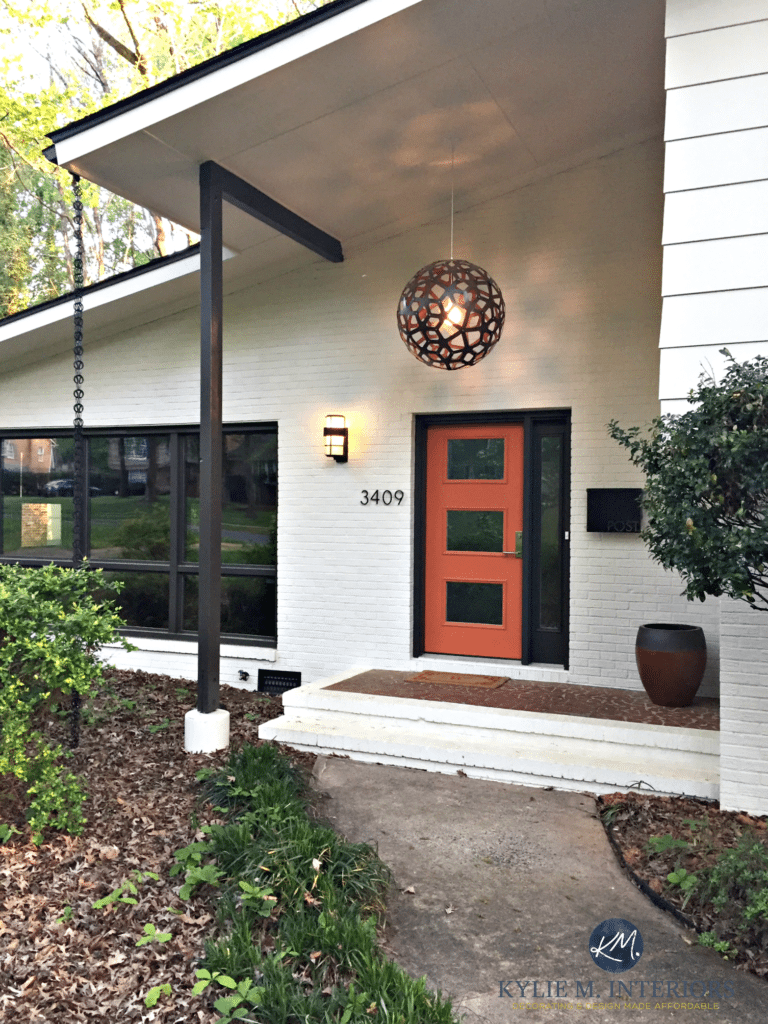 I'm also very into the mcm orange front door! I've been obsessed with this look ever since my first trip to Palm Springs. It will warm up the stark black and white, while keeping some of that quirkiness I'll miss in losing the mint green. It is such a no brainer for me.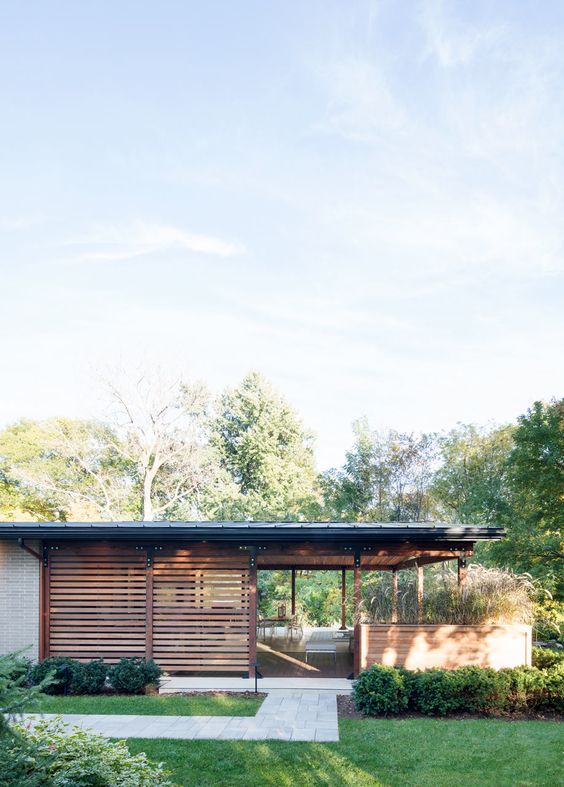 To further balance the modern black and white, I'd really like to incorporate natural elements, like a wooden garage door an/or pergola. This slatted wood detail would bring a punch of sleek mcm style while also warming things up a bit. I'm thinking something like this would look great over our back patio (which I will save for another post).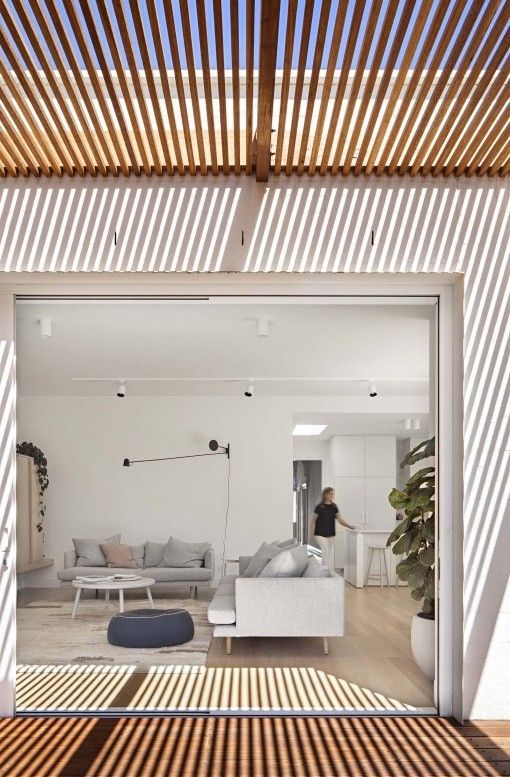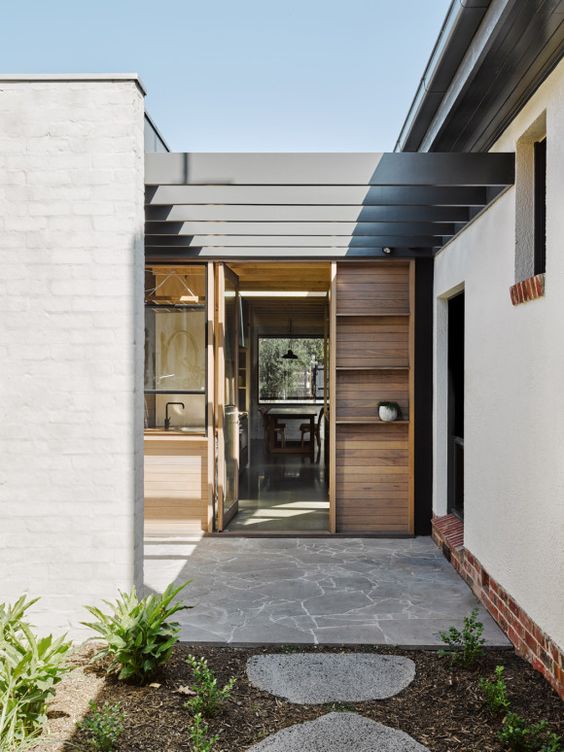 And for our front steps, I'm leaning towards flagstone. I've been a little overwhelmed in searching for the perfect concrete tile pattern so I'm thinking this subtle and classic option would fit in nicely with our home's era.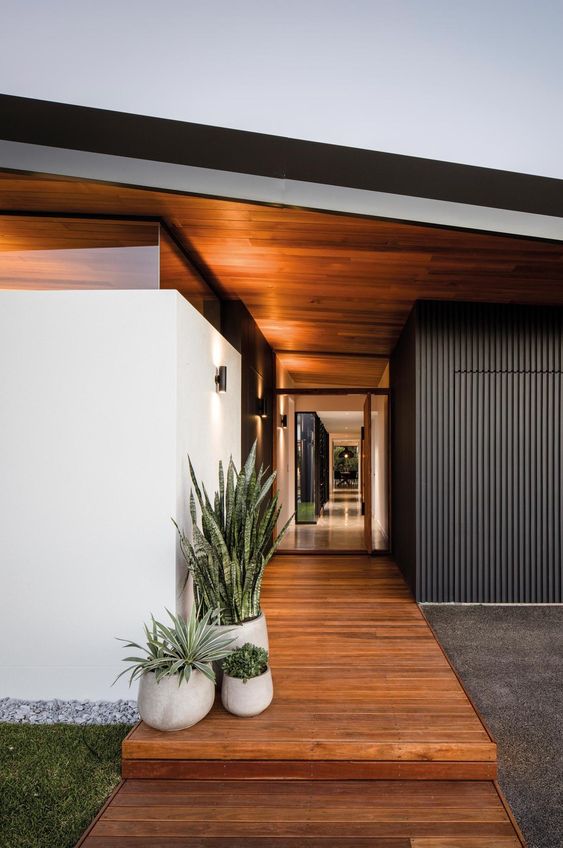 My plan is to give our house a good facelift, actually taking away rather than adding. Fresh and clean simplicity is what I'm going for overall with neutral colors and natural, sturdy materials.
I'd love to hear your thoughts! Let me know if you have any advice or experience in revamping the entire exterior of a home that needs some current TLC.