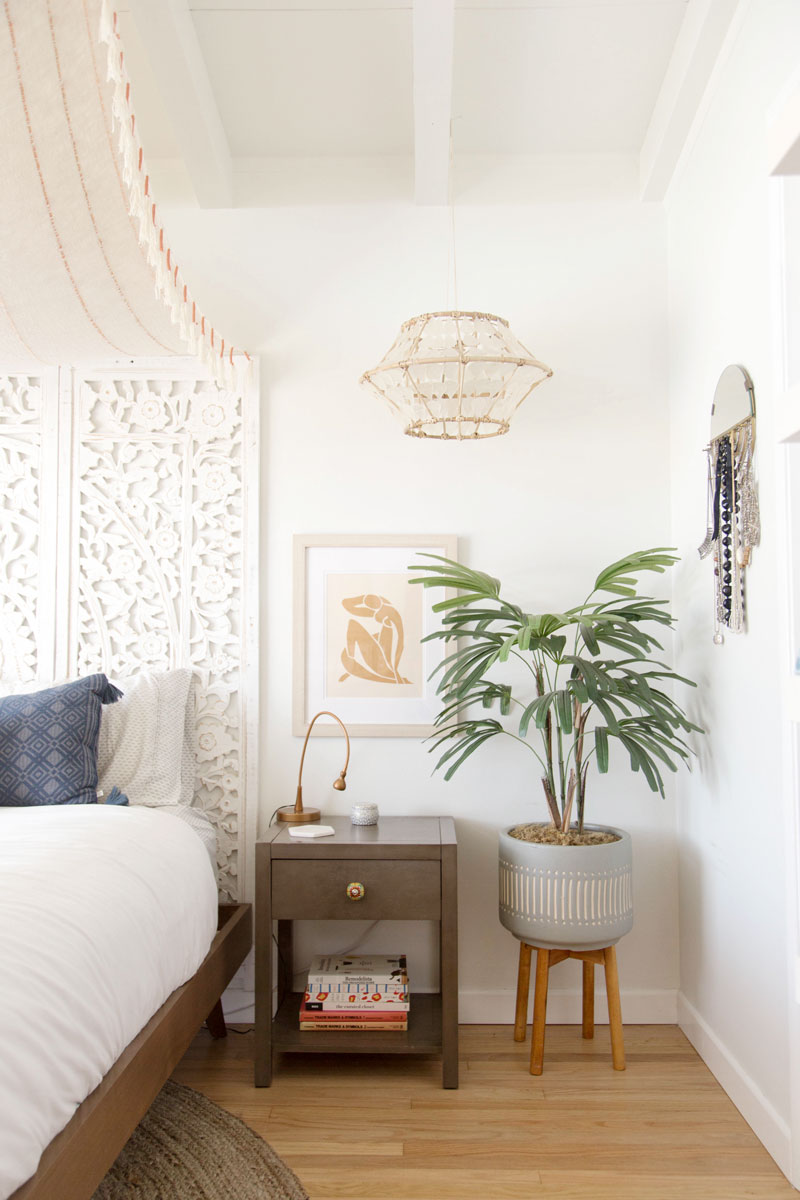 If you want more restful sleep and stress-free mornings, naked nightstands are the way to go. Try keeping only the bare necessities within arm's reach at bedtime, leaving electronics to charge in another room.
I've narrowed down my must-haves to a small light, glass of water, candle, and whatever book I'm reading at the moment. My drawer hides lotion, chapstick, hairbands, and an eye mask.
What do you keep on your nightstand, calm or chaos??