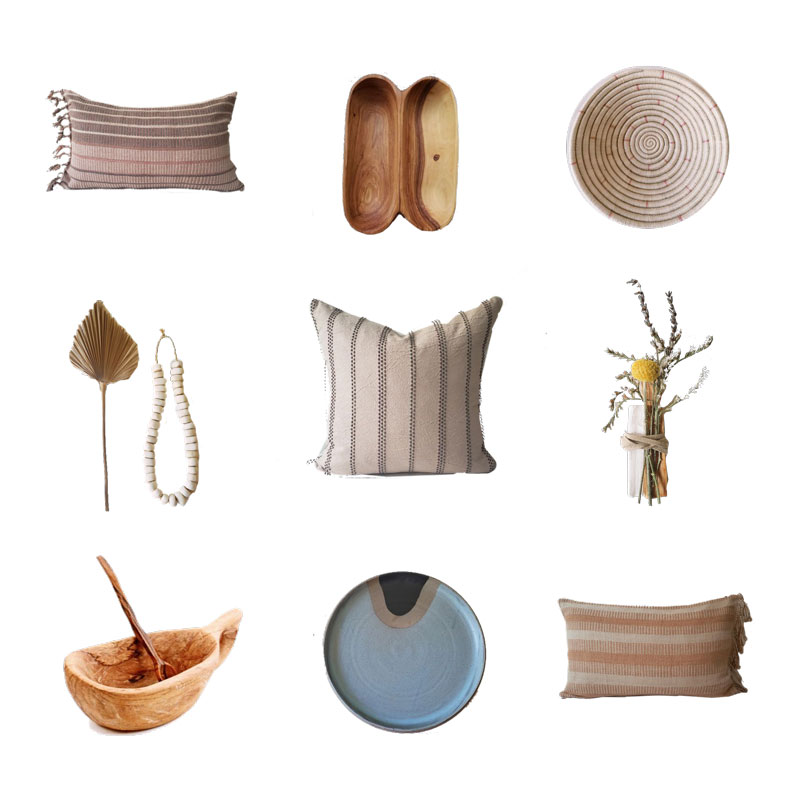 This beautiful collection is from Lara & Lou, an online shop making unique handmade home decor from around the world more accessible. The Turkish Kilim pillows first caught my eye and now I'm just in love with everything they carry.
A word from Lara & Lou's founder, Orly:
"Inspired by global heritage and wanderlust, our collection is an opportunity for you to craft a story for your home. Handpicked from countries around the world, each product you'll find at Lara & Lou possesses an energy that will help bring your home to life. There's a spark of magic behind everything you see in our store – and that's exactly why they're here.

The ancient Indian art of Vastu Shastra recognizes the spirit of your home, believing that your house is a living, breathing organism – one that needs to be cared for. Here at Lara & Lou, we're all about helping you tend to the life of your home, one beautiful item at a time."
You can also find inspiration from Lara & Lou on Instagram, take a peek!

Row 1: sunset tribal pillow | olive wood spice bowl | karama sisal & banana basket
Row 2: large african bone beads | sand dune hmong pillow | floral palo santo bundle
Row 3: kenyan olive wood spice bowl | handpainted terracotta plate | sunny tribal pillow