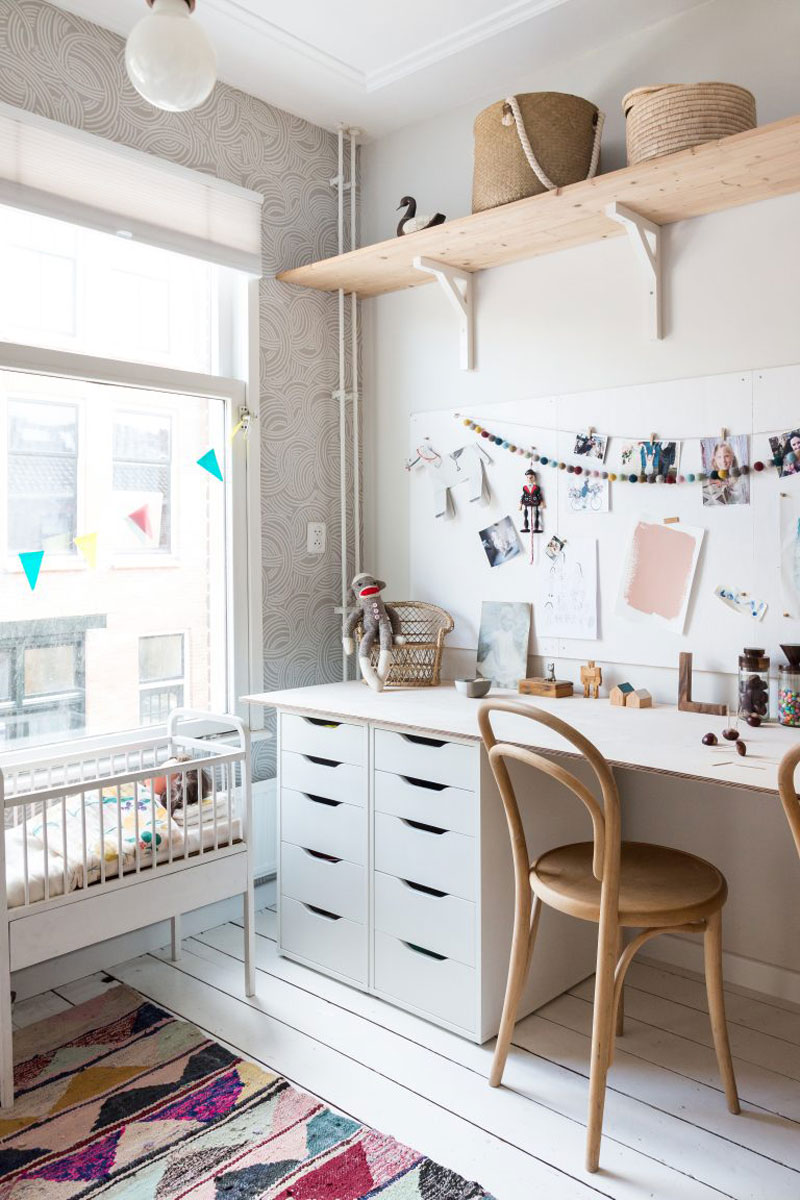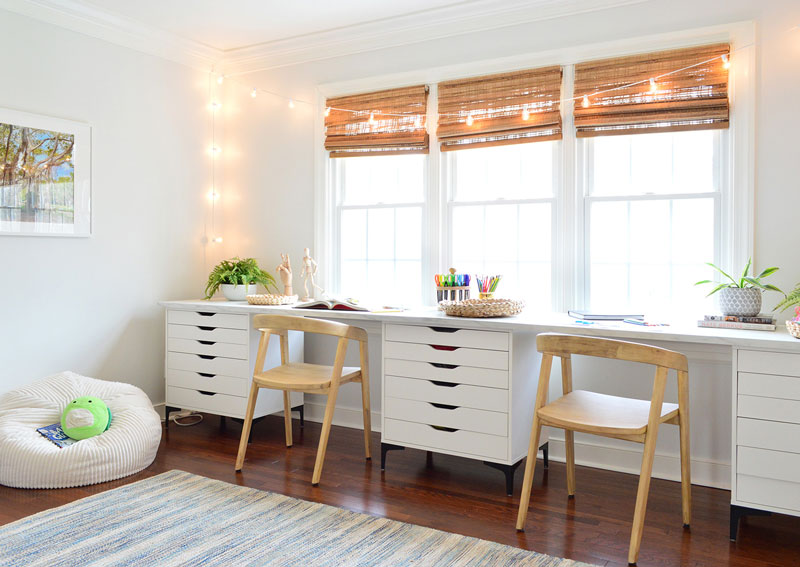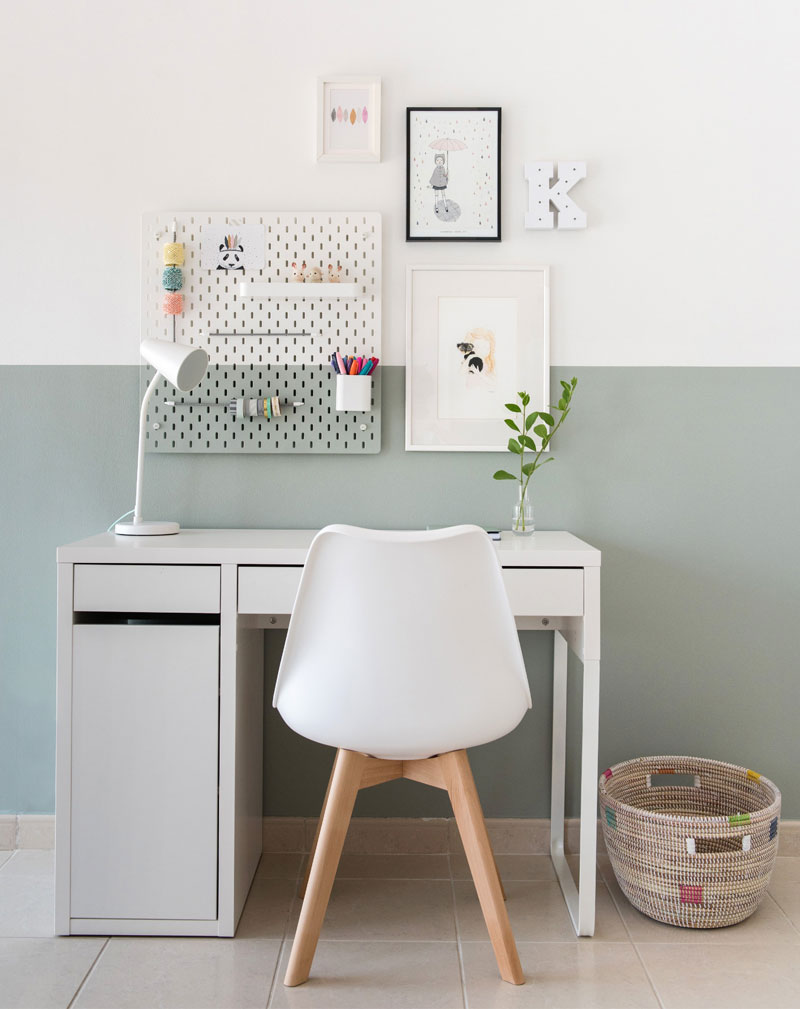 Every kid deserves some kind of creative workspace. From art projects to homework assignments, a desk area offers support and encourages self expression, plus it can be an adorable addition to your home. Here are just a few things to keep in mind when DIYing your kid's workspace:
Be Sure to Measure
Take into account your child's age and size before investing in furniture. You'll want a comfortable chair that's compatible with the desk height.
Include Thoughtful Storage
Organize all art supplies, pens, pencils, etc. with drawers, folders, and/or shelves.
Consider Lighting
Natural light from a nearby window is ideal for daytime, but a small lamp, wall sconce, or LED twinkle lights would work for evening hours.
Make it All About Them
Add personality and bring things to life with little touches that represent who they are and their style. Try hanging photos of special memories or people in their lives, and/or display their own artwork on the walls.
A new desk would benefit kids of all ages, but it could also be a great way to transition from nursery to big kid room, preschool to Kindergarten, or even help them get settled after a recent move.