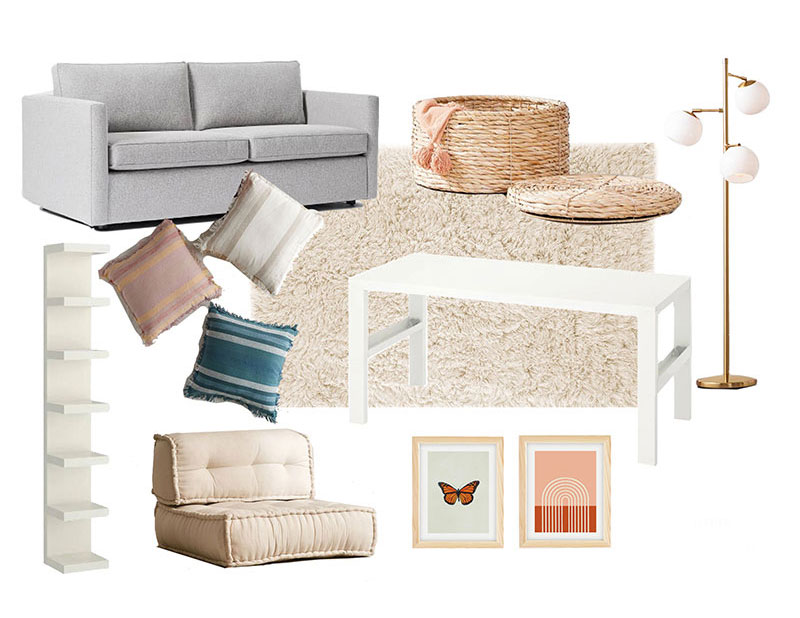 When I'm not reimagining my own home, I'm dreaming up plans for others. A recent favorite was creating this cozy playroom for two little ladies.
Mama's main goal was to organize ALL the toys and give them a proper home other than the living room floor. So we went with closet shelving to keep everything accessible while also maximizing play space. And the option to close the closet doors when kids aren't playing is a major plus!
Next, we fit in an art desk, reading nook, and sleeper sofa for guests. These girls are growing right before our eyes so we stayed away from anything too babyish. Styling is feminine, modern, and meant to evolve over time.
Is there kid stuff literally everywhere you look at home? Let's get on that. Now booking virtual organizing and design services, tailored to tame toy tornados.
Email me to get started, I'm here to answer any questions!
West Elm Urban Queen Sleeper Sofa | Ikea Lack Wall Shelf | Urban Outfitters Reema Floor Cushion | Ikea Pahl Art Desk | Urban Outfitters Butterfly Print | Urban Outfitters Rainbow Print | Woven Basket Storage | Fluffy White Area Rug | Floor Lamp | Throw Pillows