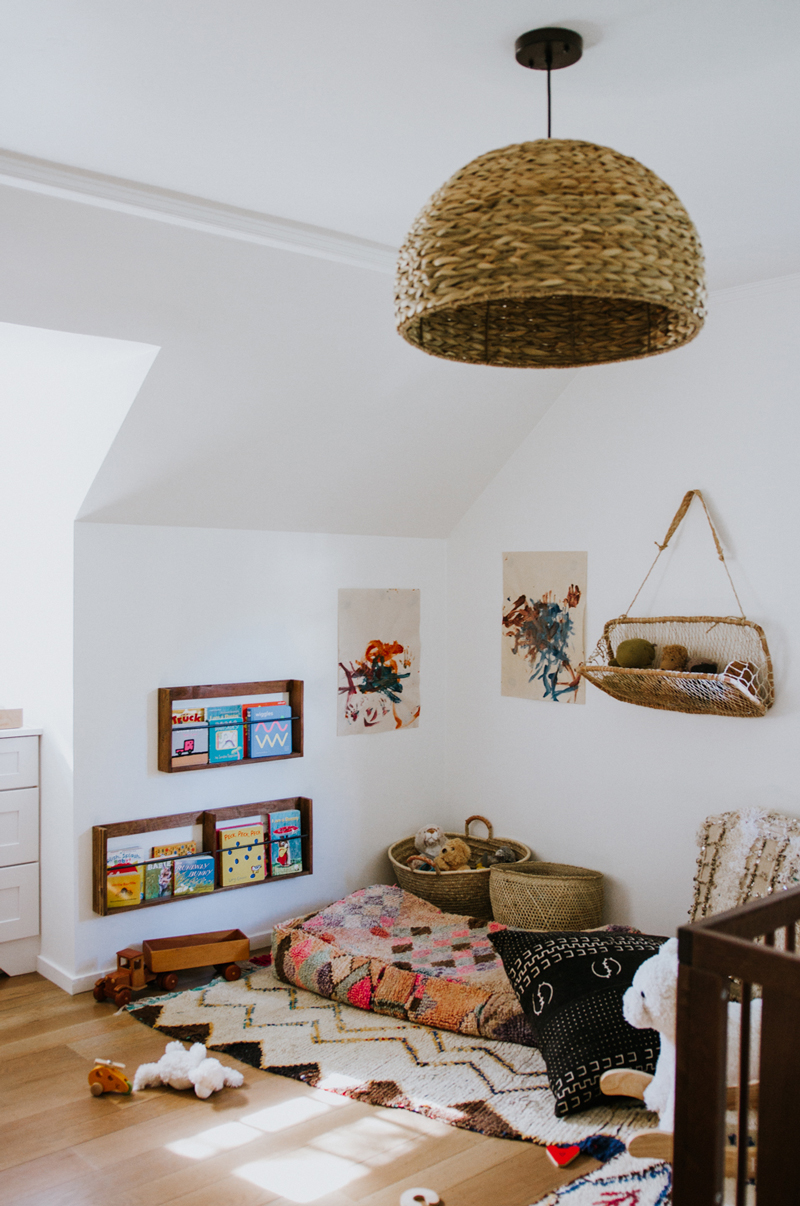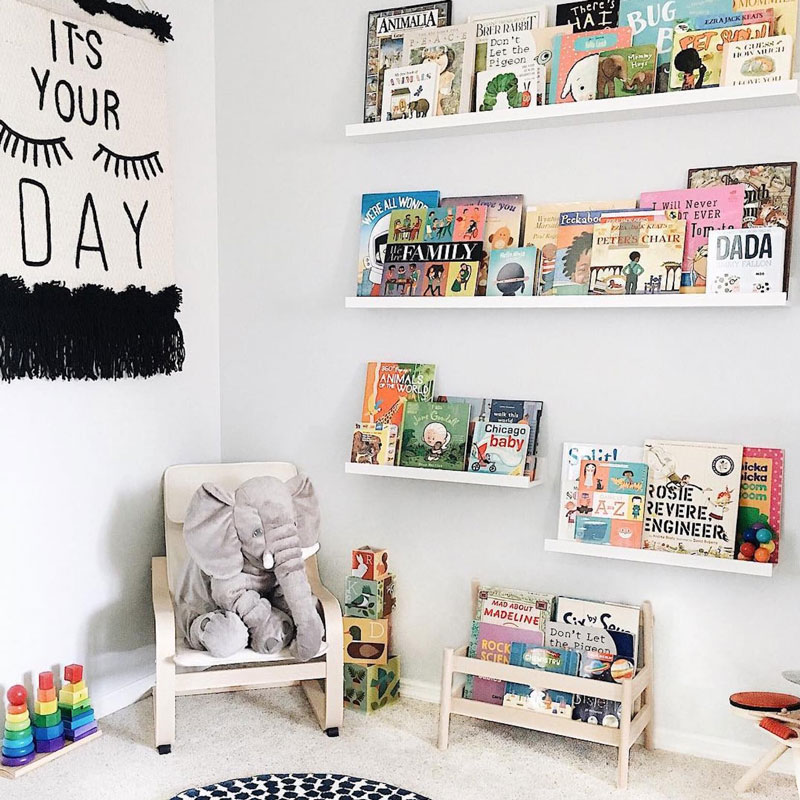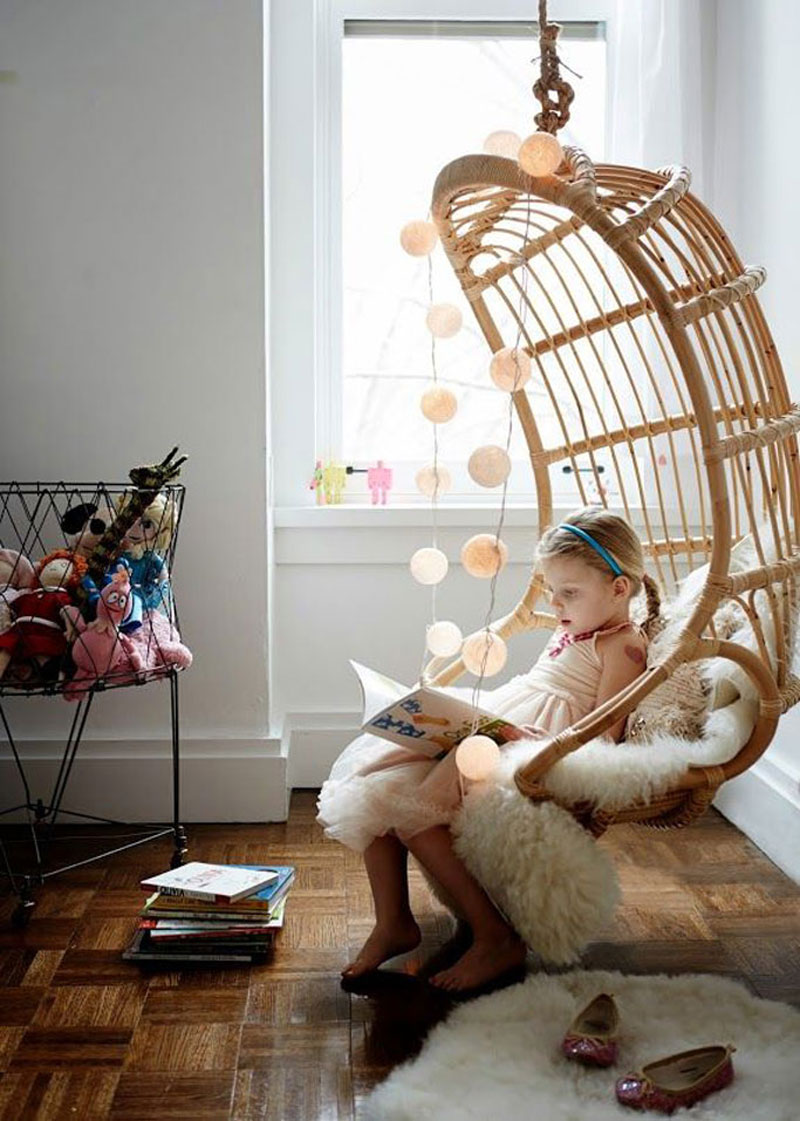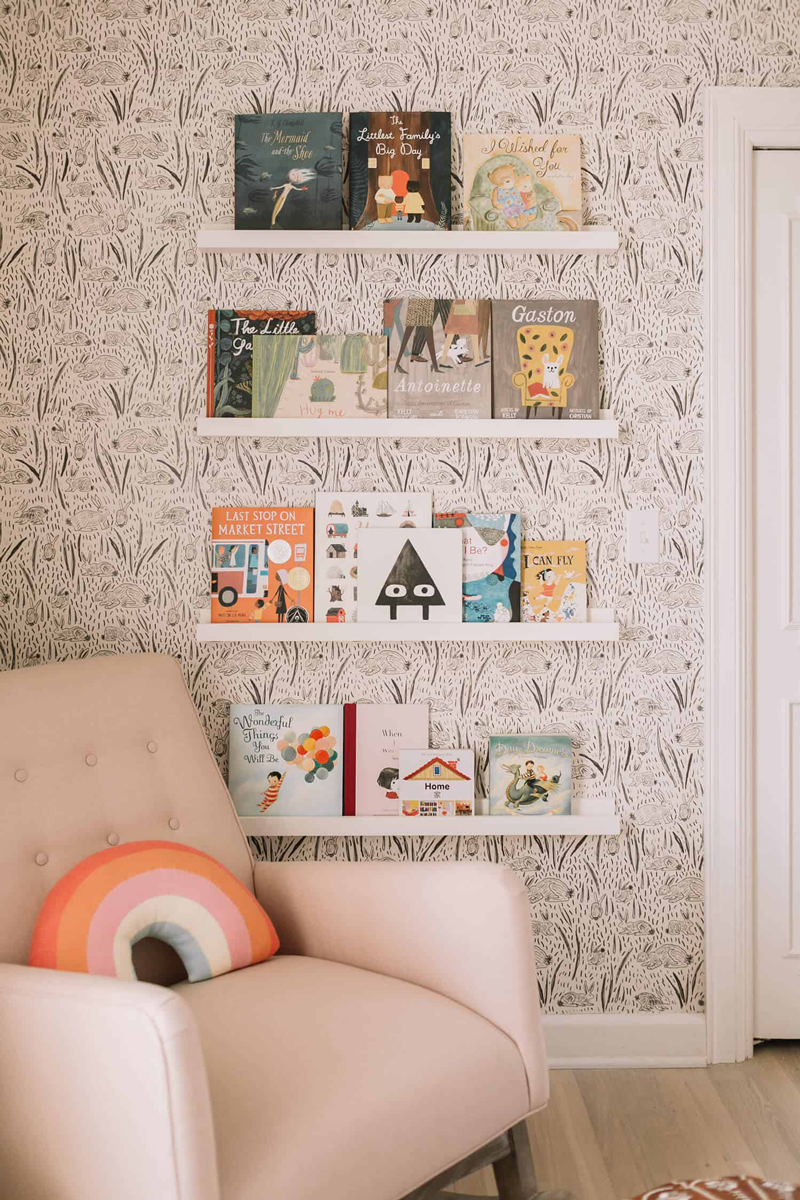 Kids' spaces tend to be more eclectic and bohemian in nature, making them the perfect excuse to create a sensory overload of cuddly texture and playful color. Think hygge to the max on this one.
While there's no real right or wrong way to go about it, reading nooks mainly consist of three super simple components that when mixed together, have the power to be something magical and memorable. Literally ANYONE can do this at home, you may even already have everything you need!
3 Reading Nook Essentials:
Soft, comfortable seating – Floor pillows, bean bags, hanging egg chairs, anything that just makes you just want to sink right in.
Easy to reach books – A collection of books should be accessible to everyone, let the little one choose what to read.
Good lighting – Whether it's natural light from a window or little LED twinkle lights overhead, be sure your babe has enough light to see/read their books.
Canopy (optional) – Some of the best reading nooks feature a cozy tent-like hideout where kiddos can climb in and snuggle up. Teepees and homemade fort vibes usually do the trick.
My only real advice would be to let go of perfection and have fun!!