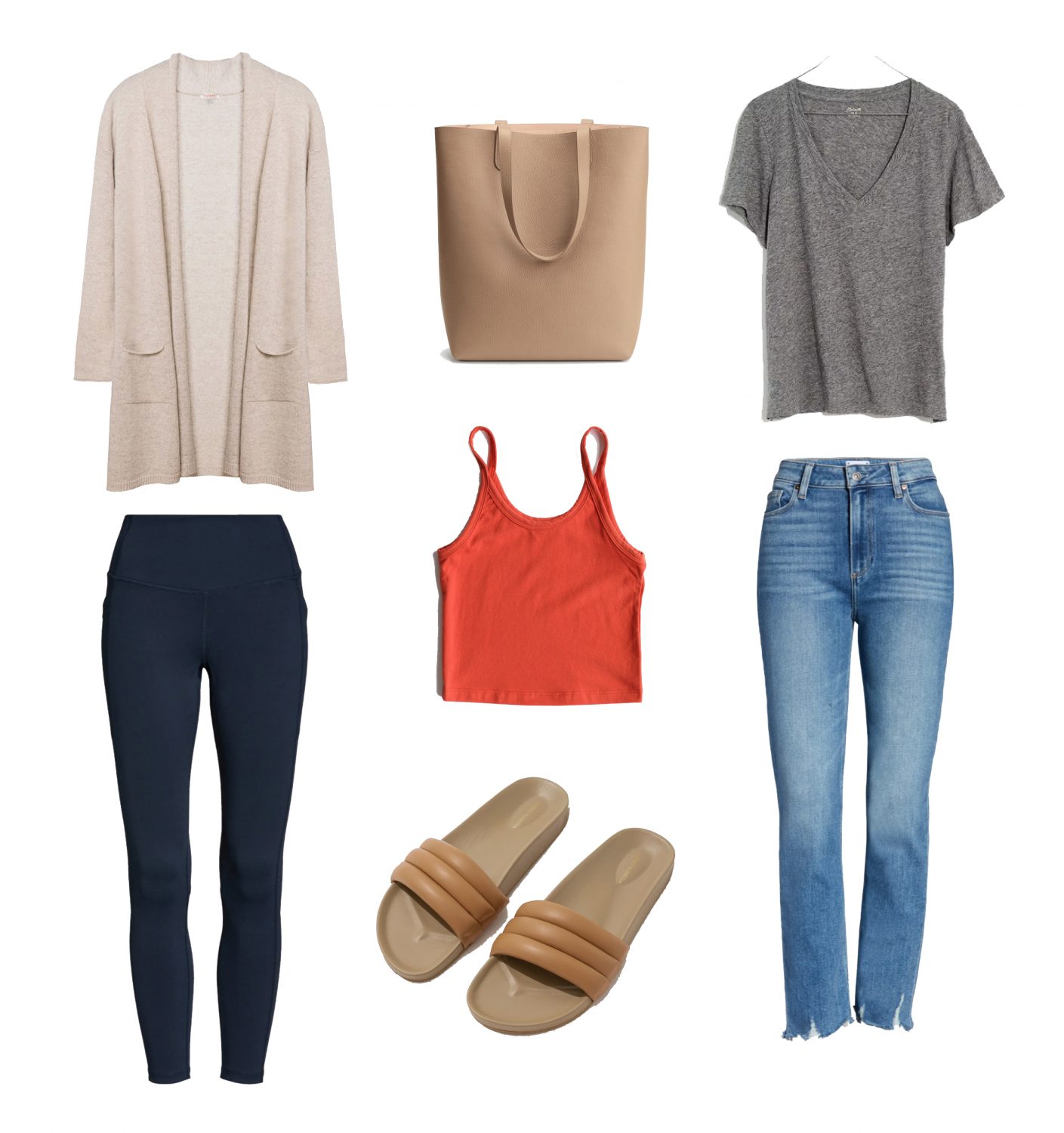 To be honest, I'm not a big fan of the capsule wardrobe idea where you're limited to wearing an arbitrary number of pieces during some random amount of time. Too many rules for me that seem to kill creativity and take the fun out of getting dressed.
Instead, I like to see my clothing as a streamlined collection of my favorite pieces that make me feel both comfortable and confident. Below are a few ideas that help me stay focused when editing my closet AND shopping for new pieces.
quality
Start with quality material staples by investing in the real deal. If you think it might stretch, tear, or get pilly after a few washes, then skip it. Constantly replacing disposable leggings will quickly add up, so you'll actually save money by spending a little more on quality. Let's say goodbye to fast fashion for good.
fit
The way a piece hugs and hangs on your body can make or break a look. For example, a classic t-shirt in the right size can take comfy casual to something a little more polished or intentionally laid back. Try not to get caught up in trends, but dig deeper into finding which silhouettes you're most comfortable in and make THAT your signature style.
color
I don't believe you should have to limit yourself to any particular color palette, however I feel like most of us are at least drawn to certain color families. If you look closely, you'll probably notice that most of your favorite pieces are similar in tone and can work together as a whole, mixing and matching endless outfit combinations – this is where creativity comes into play!
versatility
Neutral and classic staples are usually interchangeable. Having a closet full of these simple mix and match options will allow you to effortlessly throw together a casual look that works every time.
Bottom line is, if you weed out the duds in your closet, you should be left with a beautiful collection of quality clothing that you truly love and want to wear over and over again, while also keeping your closet clutter-free. Win win! And if you're due to replenish a few pieces, you now have to tools to carefully select style staples that will refresh your wardrobe or simply BE your wardrobe. You may find that they're everything you need and more.
For more ways to get your style in order, check out the 5 closet-keeping tips.
cuyana cardigan | cuyana tote | madewell tee | zella leggings | arq tank | beatice valenzuela slides | paige jeans