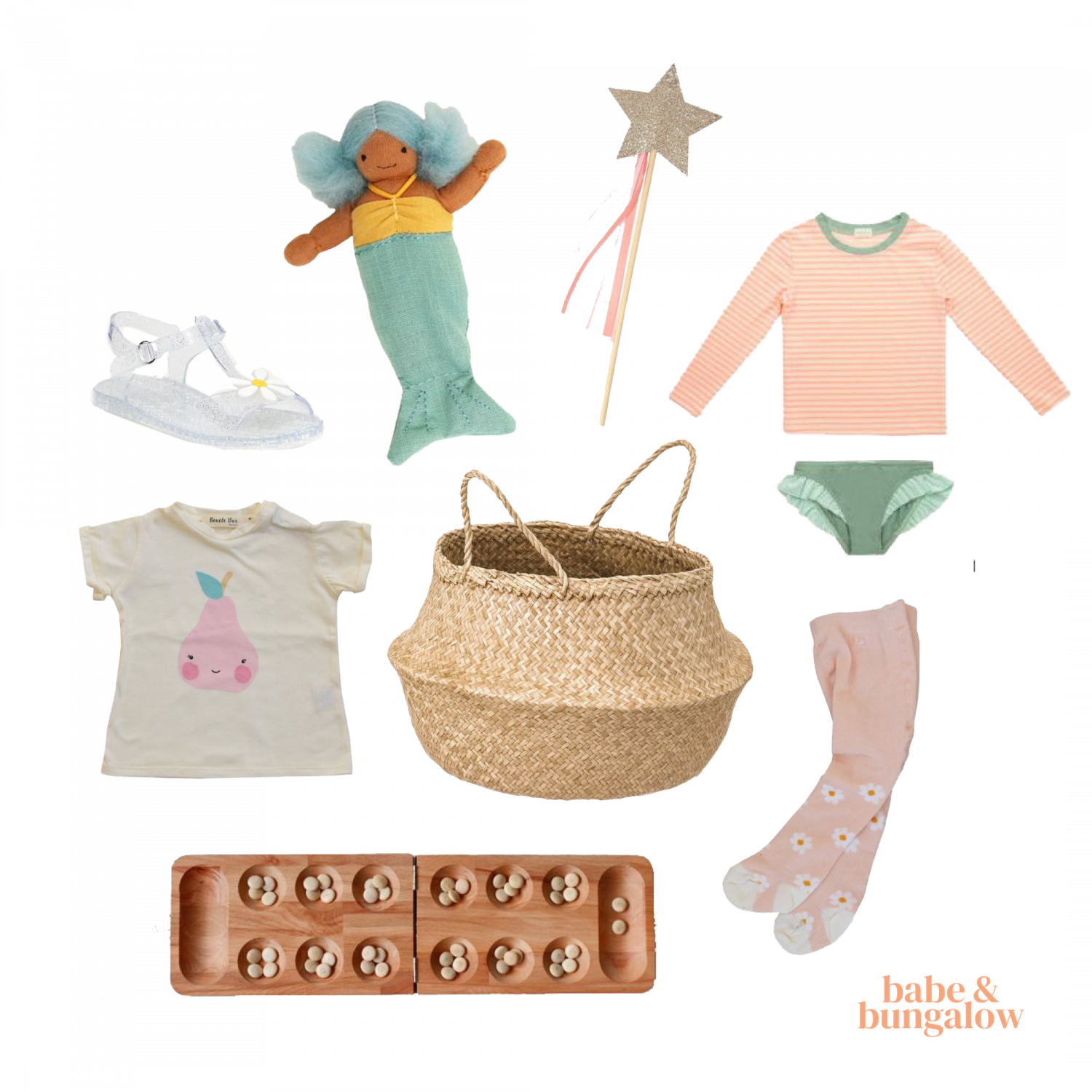 Easter is my excuse to stock up on cute Spring clothes and accessories for the girls. I always start by filling their baskets with candy, bubbles, and sidewalk chalk, then add a few extra gifts. Here's what I'm thinking for this year:
Old Navy Daisy Jellies / Rose & Rex Mermaid Doll / Meri Meri Glitter Wand / Pacific Rainbow Swimsuit / Rikki Pink Tights / Mancala Game Board / Pear Tee / Ikea Belly Basket
Take a peek at my Valentine's gift guide for more ideas!