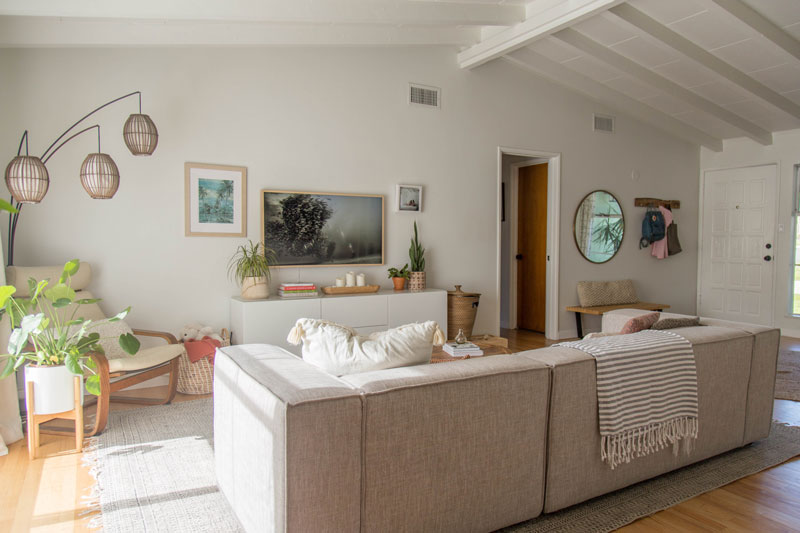 I'm always talking about the amount of things we keep in our home, but I also want to touch on the KINDS of things we choose to keep.
For example, I wouldn't say my house is streamlined to the max, but because I stick to a similar color palette, each room seems to flow into the next without too many distractions.
I find neutral tones to be the most calming and comforting, so if I'm ever looking to add anything to my home, whether it's furniture or decor, I tend to go for lighter colors and natural elements, like wood and rattan which help to add warmth to an otherwise blank slate. This way everything just works together without giving it much thought. I also love layering different textures and taking natural light into consideration.
So while it's important to keep clutter under control, the combination of color, textural interest, and access to natural light all play significant roles in creating a cohesive, bright and airy space.
Do you gravitate toward soft neutrals or do you need a little more color in your life??