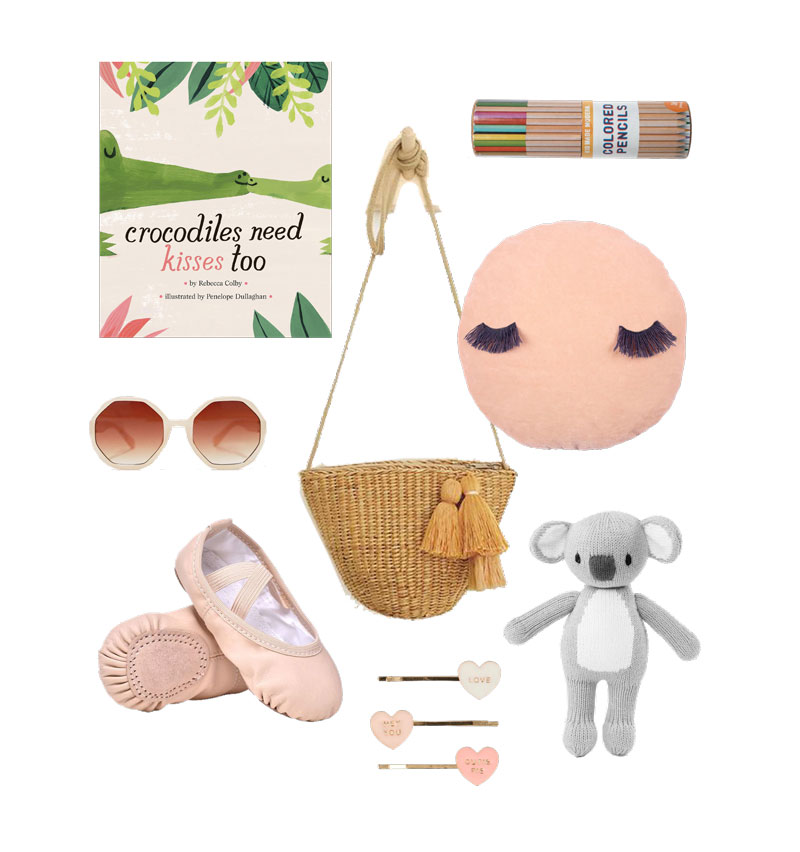 Even though I lean into minimalism 90% of the time, I do have fun picking out a few cute surprises for my girls on Valentine's Day. I always go for a mix of things they might need, like new markers or shoes, and then throw in a little something extra – never too Valentine themed though! I can't stand seasonal stuff lying around the house all year long.
Ideas for sweet, neutral, quality gifts:
Crocodiles Need Kisses Too book / Kid Made Modern Pencils / Shop Pigment Sunglasses / Stelle Ballet Slippers / Meri Meri Hairpins / The Little Market Koala Bear / Shop Pigment Straw Purse / Meri Meri Eyelash Pillow
Do you have any Valentine's Day traditions with your kids? Cards, candy, little surprises like this?