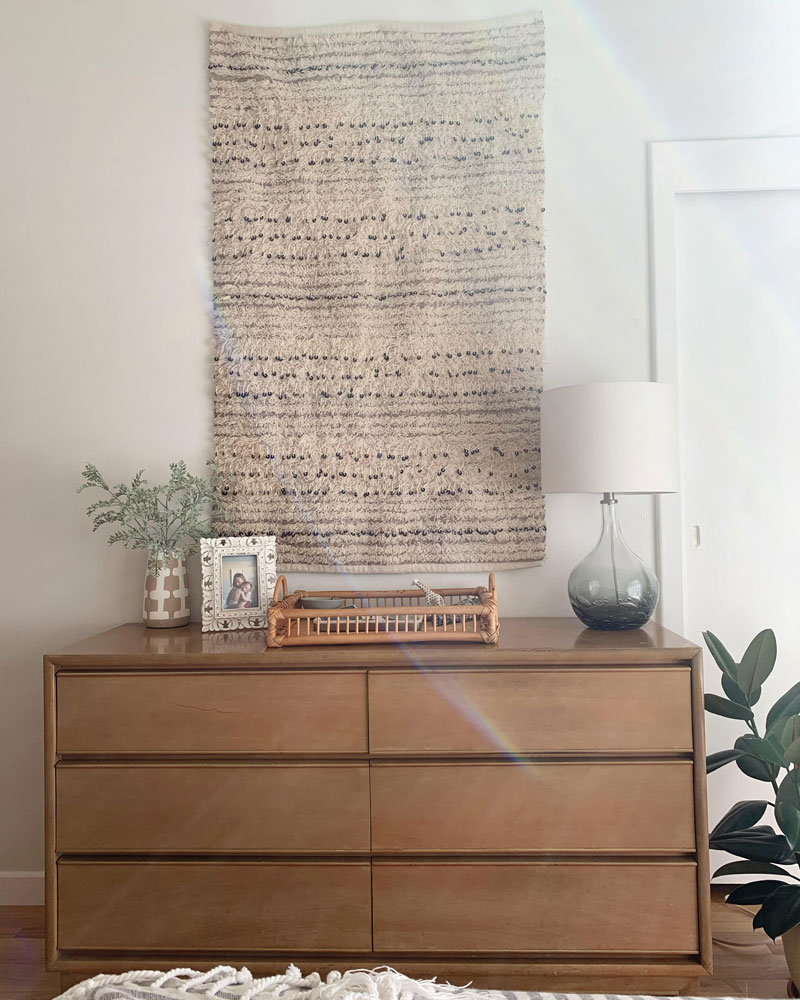 Gallery walls can be tricky and large-scale framed pieces are usually pretty pricey, so I lean towards more textile alternatives. This could be rugs, blankets, quilts, tapestries, drop cloths, flags, etc.
Textural wall hangings bring warmth and visual interest with a well-traveled vibe. So if you're going for a boho, eclectic look, this is a great place to start.
*Bonus points for being lightweight! This will save you on shipping costs and give you the option to use as a headboard and/or over a crib.