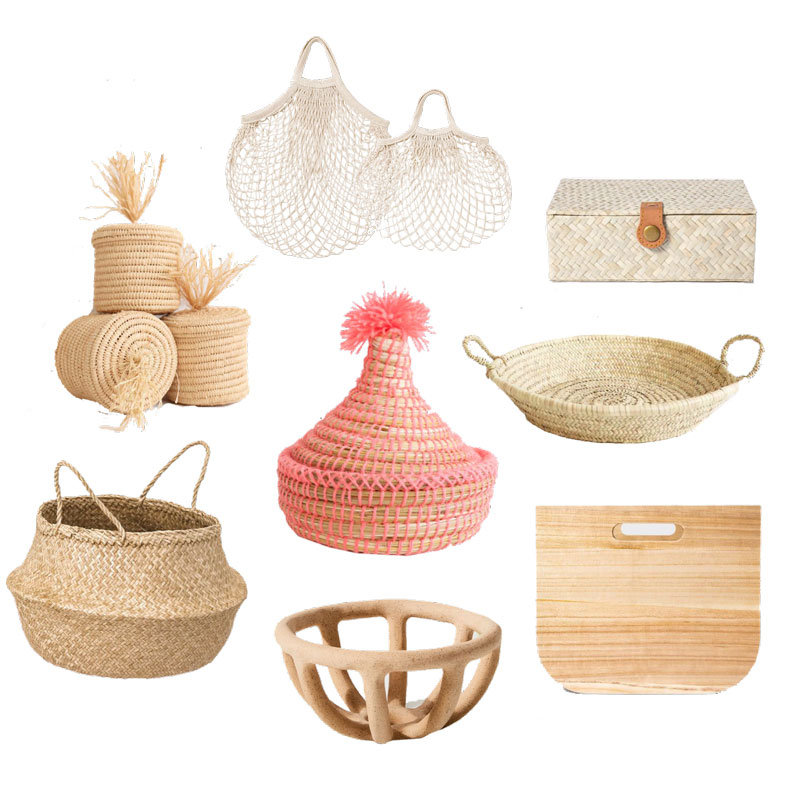 It may seem a little counterintuitive to purchase more things to hold other things, but cute storage can make a pretty significant impact on how your home looks, feels, and functions.
When we categorize items and store like with like in containers, everything has a home. Things are easy to find and put away. The right combination of storage will support organization systems and maintain flow in your space.
Storage not only keeps items together, but it also creates a uniform look that is much easier on the eyes. Imagine a bookshelf jam-packed with loud colors and busily branded games, puzzles, toys, just a mishmash of STUFF. Now, picture a shelf with a neat row of cute baskets, each designated to hold a different category – games live in one, puzzles in another, and so on.
I've found that natural materials work best in most spaces because they look more NATURAL ;) Wood, raffia, seagrass, clay/ceramics, cotton, etc. offer soft, durable, sustainable container options without being a total eyesore.
These examples are more on the boho side, but there are endless styles of woven baskets and bins to work with your style.
Baba Souk / Small Raffia Basket
Ikea / Kungsfors Mesh Bag
Target / Woven Box
Baba Souk / Basket Tray
Target / Paulownia Wood Bin
West Elm / SIN Fruit Bowl
Ikea / Fladis Seagrass Basket
Baba Souk / Coral Pom Pom Basket
Reach out if you're ready to refresh your home with cute storage and custom systems!