The thought of transferring anything to a different container after bringing it home from the grocery store seemed like a waste of time at first. Who has time for that?
But once I started keeping our coffee beans in a clear glass jar (to retain freshness), I realized it made my mornings just a little bit easier. Then I tried decanting other essentials and now I'm hooked. I actually look forward to refilling the containers now ;) #nerdalert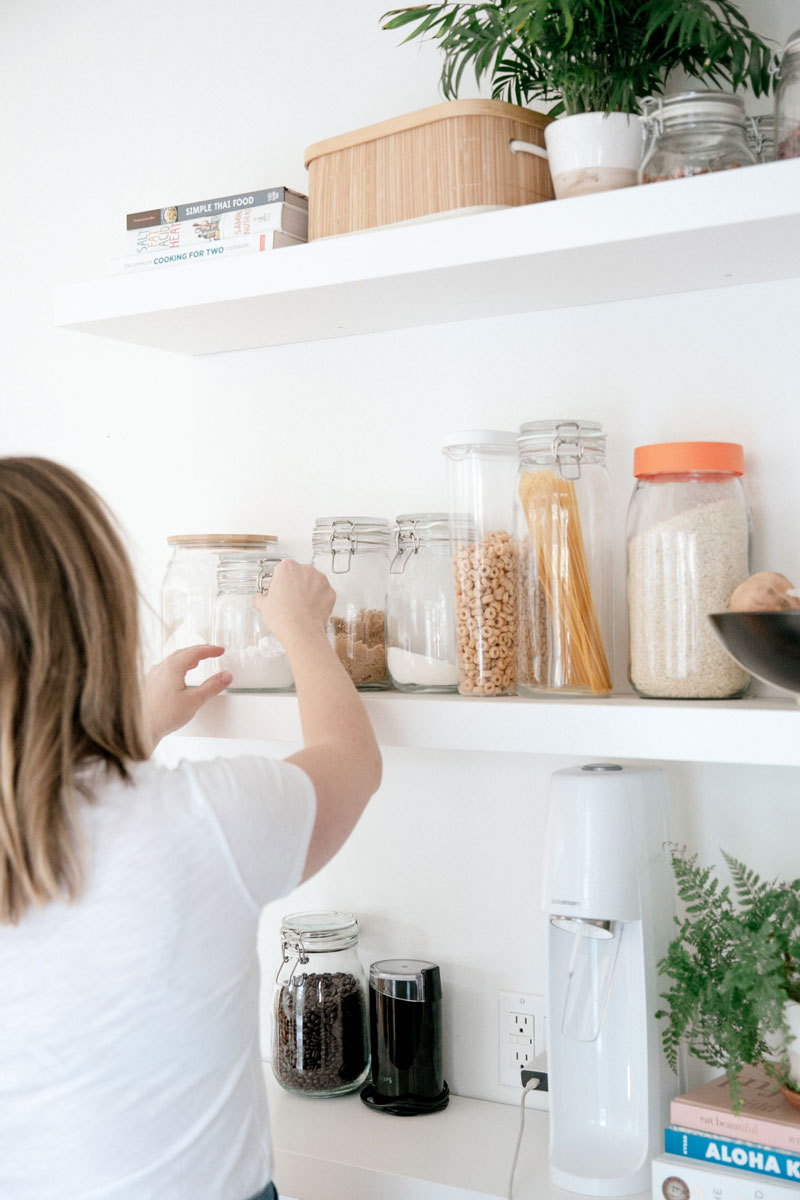 A few reasons why you should try decanting:
You can easily see when you're running low and need to restock.

It keeps you from buying something that you already have, hiding in the back of the cabinet.

Clear containers are much prettier than most store packaging, reducing visual clutter.

Food lasts longer in airtight containers – no more tossing food just because you couldn't cook with it in time.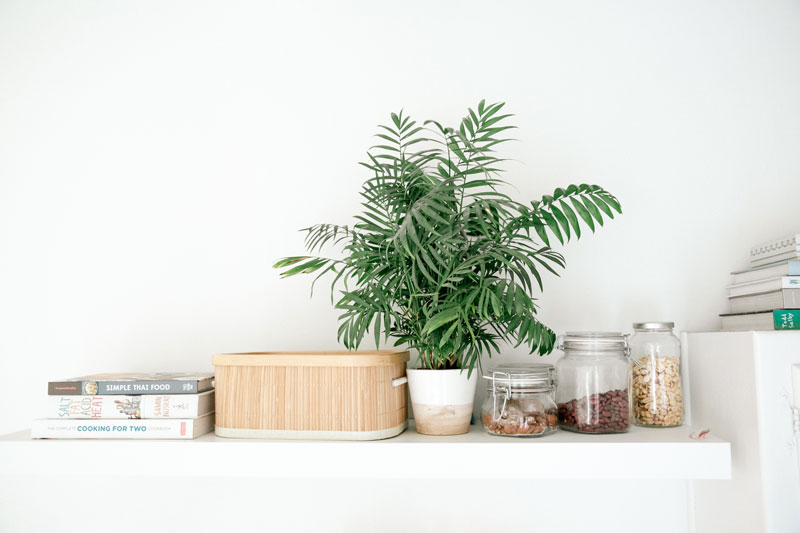 Some of my favorite kitchen containers:
Are you hooked on decanting yet? If not, try it, even with just one pantry staple and watch what happens.
For more tips like this, pop over to my organizing highlights on the blog or Instagram!