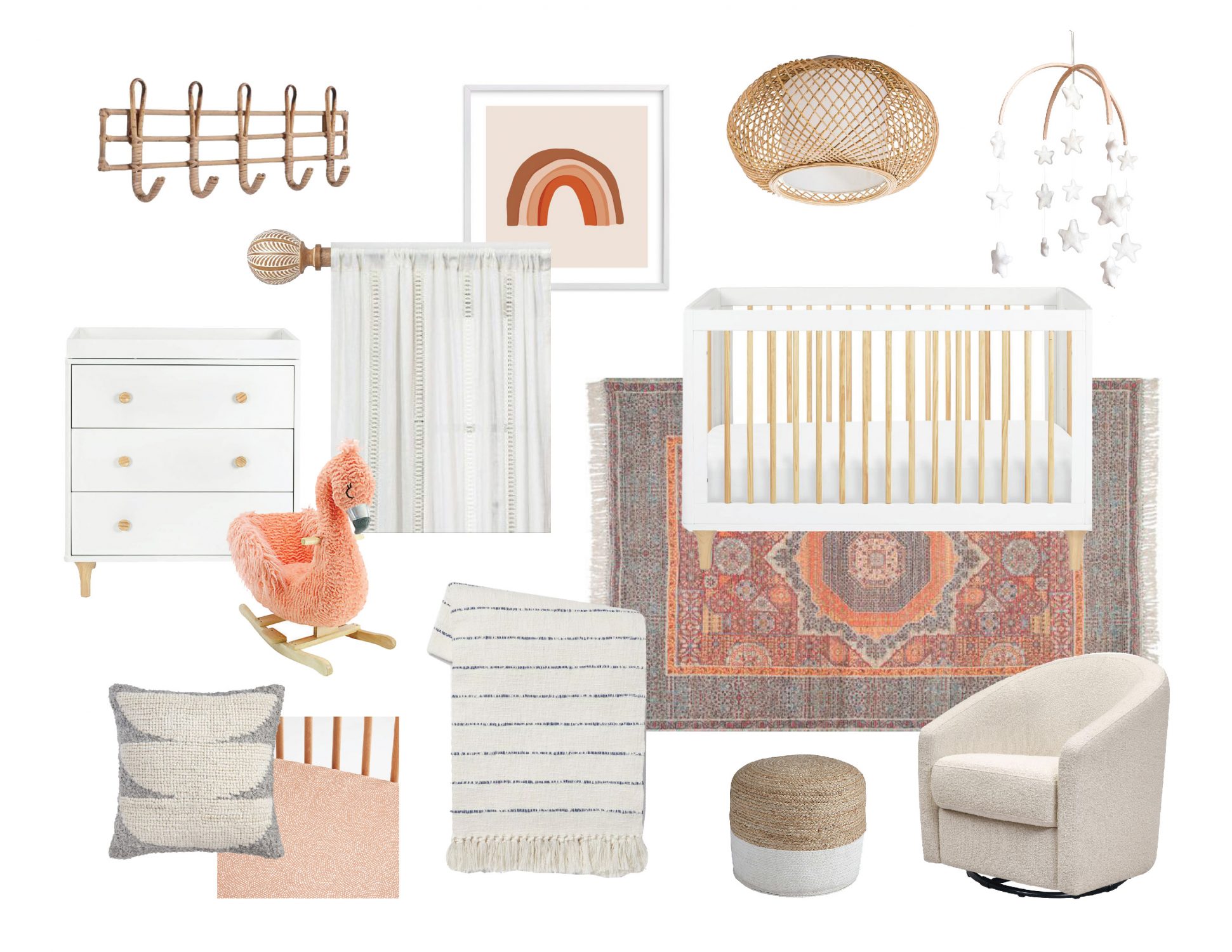 This soft and cozy nursery was created for a very special client. My bff recently moved from San Diego to the east coast and will be welcoming her third daughter next month.
I so wish I could be there to meet the newest addition, but helping design her space might be the next best thing!
The space in which we're working with is a blank slate. White Oak hardwood floors, neutral walls, and beautiful natural light. We decided to run with soft, neutral tones, adding feminine touches of blush and peach.
The playful flamingo rocker brings a little personality, while the woven accents ground the space. This room was designed to grow, so I hope she loves it as much as I do!!