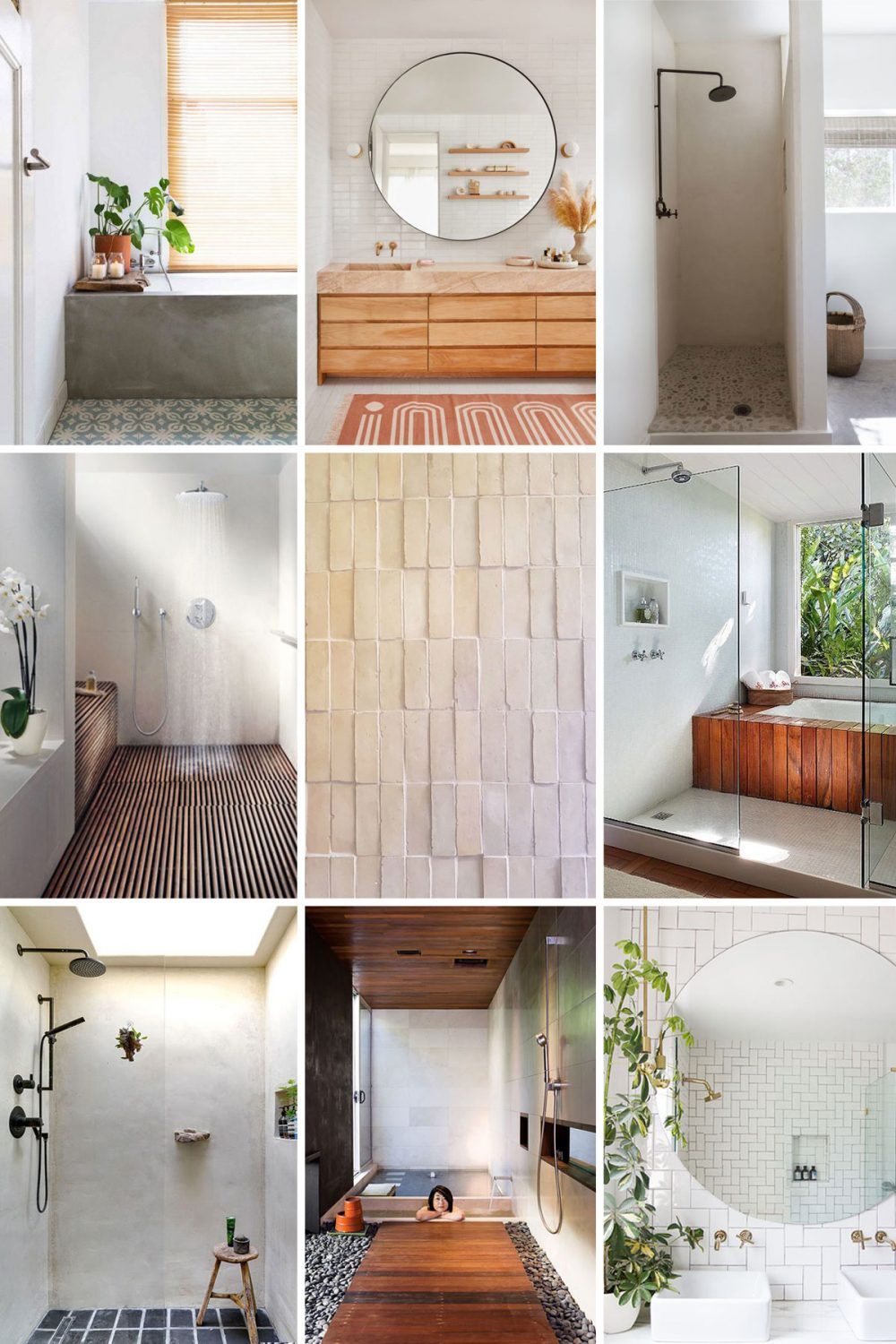 1 | 2 | 3 | 4 | 5 | 6 | 7 | 8 | 9
Our primary bedroom has a very small bathroom attached. So small that I didn't even see the shower the first time we toured the house (it's hidden behind the bathroom door when you walk in!) But the moment I realized the right plumbing was already set up, I knew I'd be able to work with the space. I believe it still has the potential to feel luxurious even if it's teeny tiny.
My vision for the bathroom hasn't changed much since my initial thoughts, which include natural elements like stone tile, slatted wood, and possibly adding more natural light by installing a solatube above the shower. I also love the simplicity of plaster walls and of course, greenery both indoors and just outside the window will enhance the spa-like experience I'm going for.
There is the possibility of gutting the entire bathroom and rearranging things so that a full-size bath could fit, but I'm leaning towards keeping the layout, even as awkward as it is, so I can focus on revamping with higher quality materials and finishings, and maybe a building some kind of a pocket door alternative to avoid the hidden shower issue mentioned above. We'll see though…
We're not quite at the point of demo just yet, but I like solidifying my ideas and building upon inspiration, so when the time comes, we'll be ready to hit the ground running.