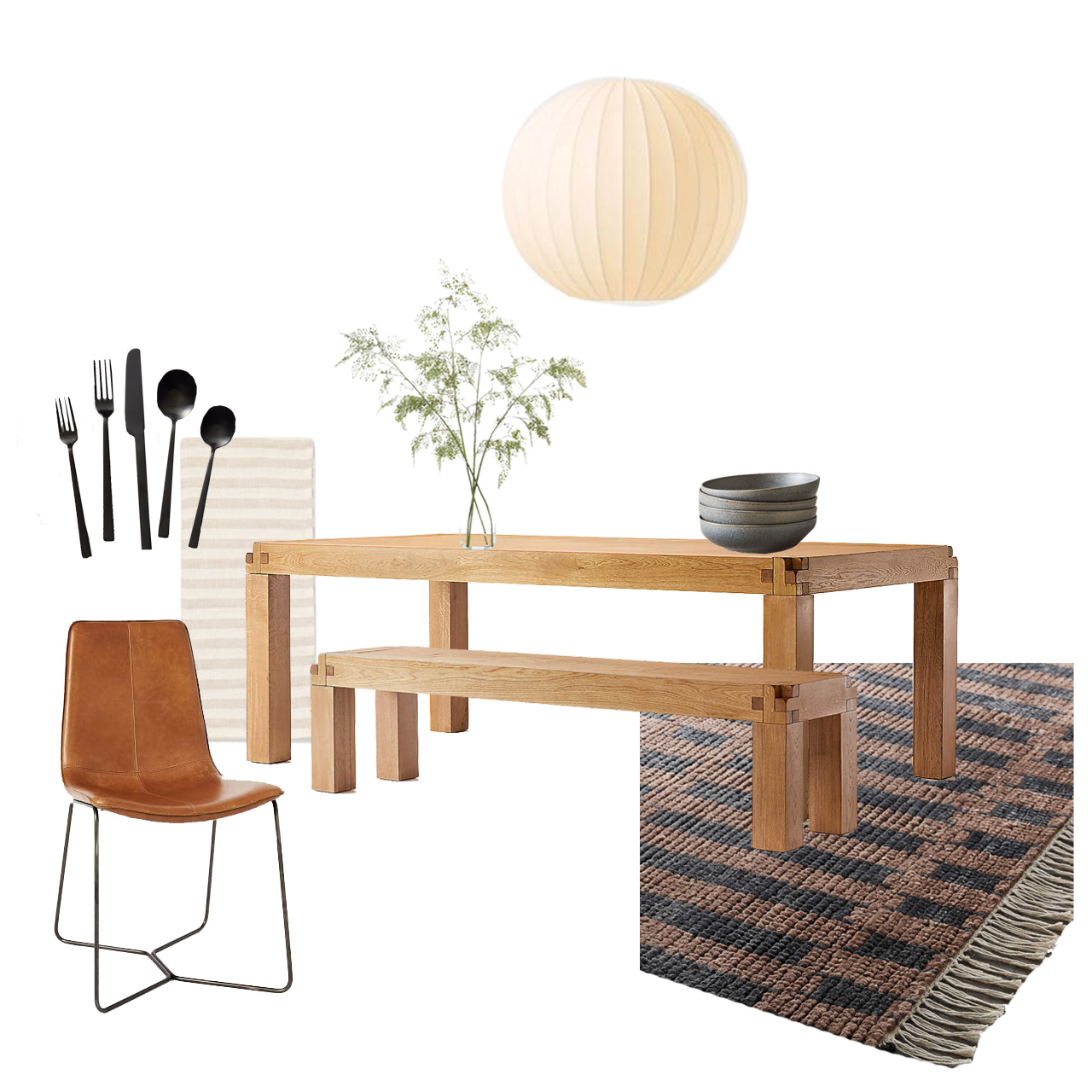 Our open concept kitchen runs into the dining area, which I've always liked keeping neutral, clean, and minimal. The new materials we're working with are very much inspired by Japanese and Scandinavian design, where the main focus is quality, timeless pieces that look even better over time.
I keep envisioning my family using this space daily – it needs to be comfortable and practical, especially with the kids. I'd hate for anything to feel too precious and avoid actually living in it. This Crate & Barrel table sets the tone. It's solid and well crafted. The bench seating would be perfect for the girls (now 3 and 6), and a dark, patterned flat weave rug is the only option I can imagine us NOT ruining every night at dinner ;)
I've wanted a globe pendant for as long as I can remember. It creates such a beautiful, soft glow as opposed to the harsh, unflattering overhead lighting we have now. It feels midcentury, dreamy, boho, and refined all at the same time. So pretty lit or not.
Lastly, I'm hoping to replace our dishes with ceramic pieces. Handmade, organic shapes with texture are calling my name. The plan for warm, earthy details paired with crisp white walls and lots of natural light are now here, in writing. Remind me to reference this post if I ever start to lose my way xx