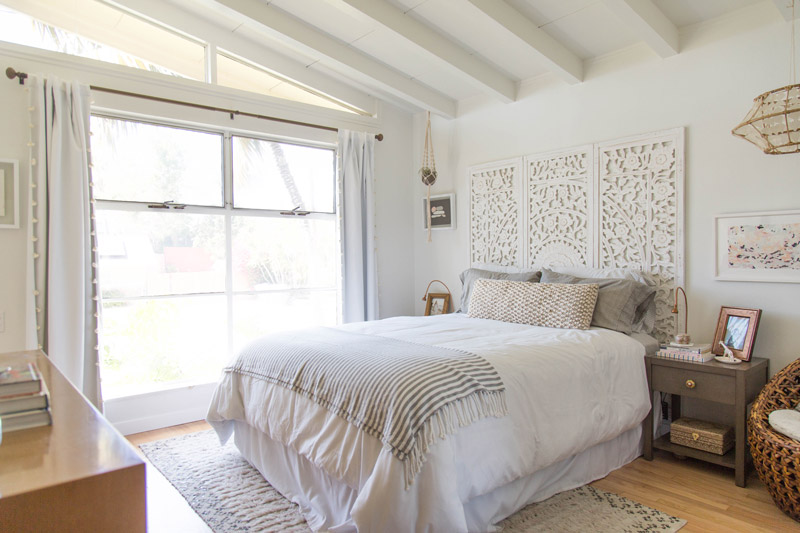 I've already shared Bryn's room earlier this month and the baby's nursery is on deck, so here's a little peek into our bedroom. It's pretty minimal at the moment, which is very much intentional. I'm doing my best to keep this space light and uncluttered – a place to clear my mind at the end of each day.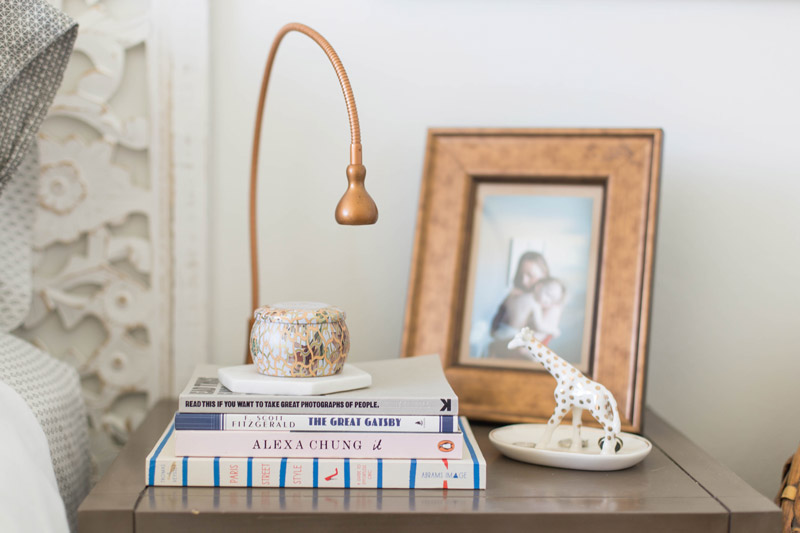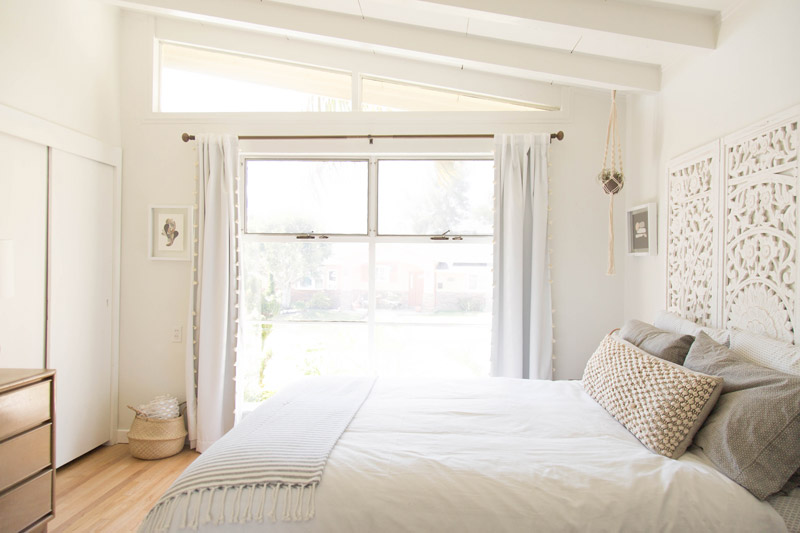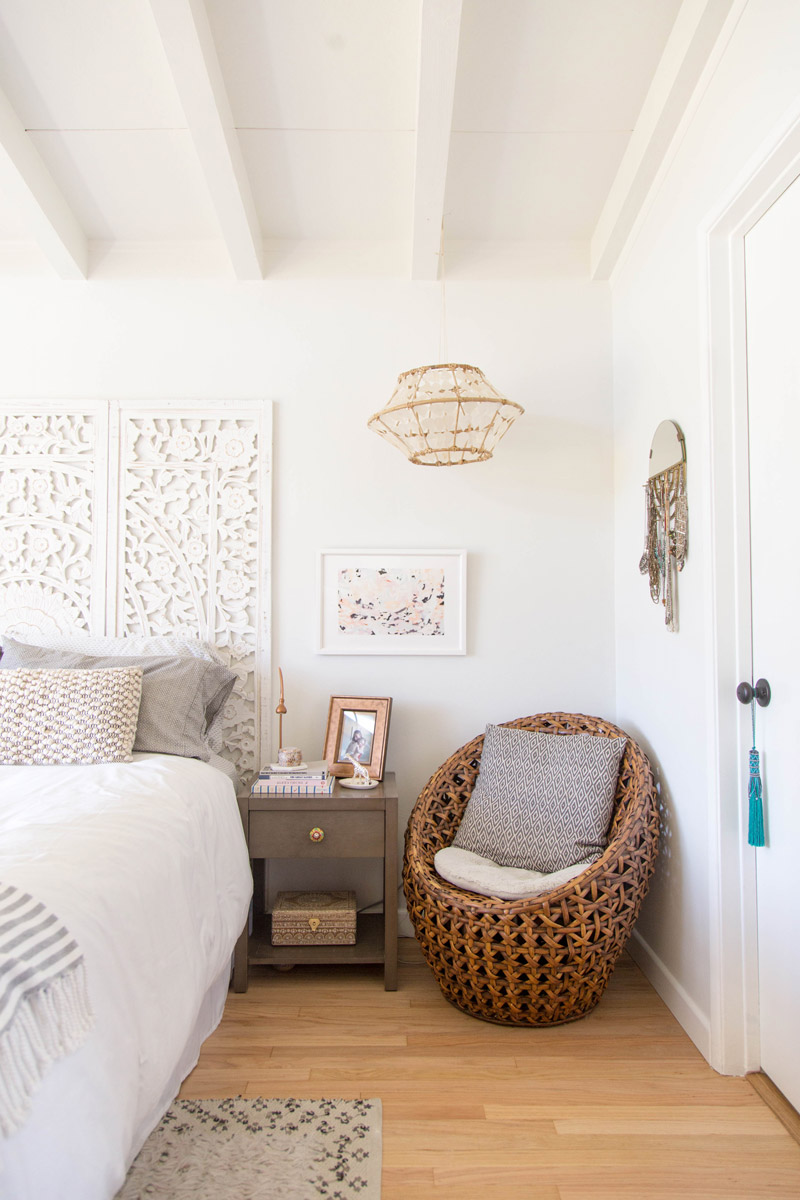 These soft colors (or lack thereof) are so calming to me, like a quiet kid-free spa retreat. It gives me the chance to really play with texture and experiment with layering patterns. I plan to slowly add dimension to this space by repeating the same neutral palette throughout, and so far I'm finding that natural materials like my rattan chair and capiz pendant definitely warm up the white walls, bringing a little more life to an otherwise very blank slate.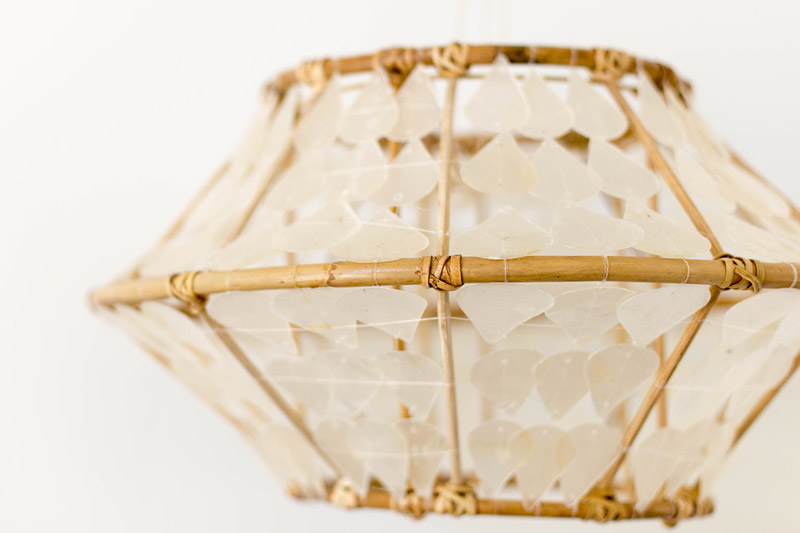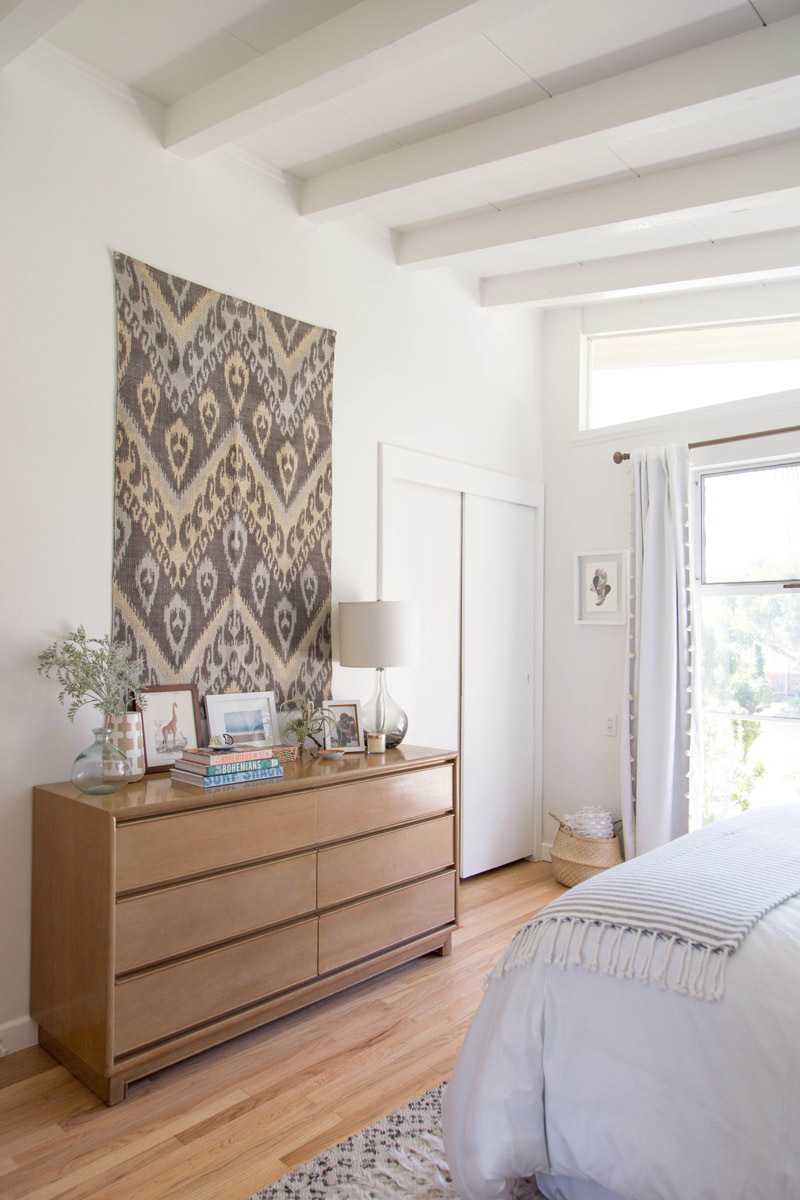 The rug hanging on this wall is kind of a place holder. I like the colors and scale but am not 100% in love with the Ikat design, it's just something I've held onto from a few years back and will probably replace it with something else as soon as I find the perfect piece. Because it's directly across from our bed, I am extra picky when it comes to deciding what should go on this wall… It's the first thing I see when I wake up! I'll keep you posted should I ever find a winner.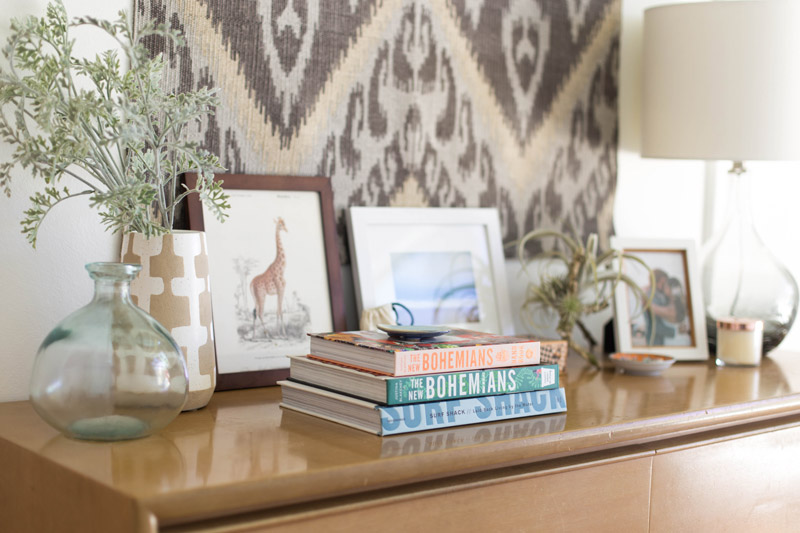 The dresser is from Loveseat, and that knick knack collection seems to change daily ;)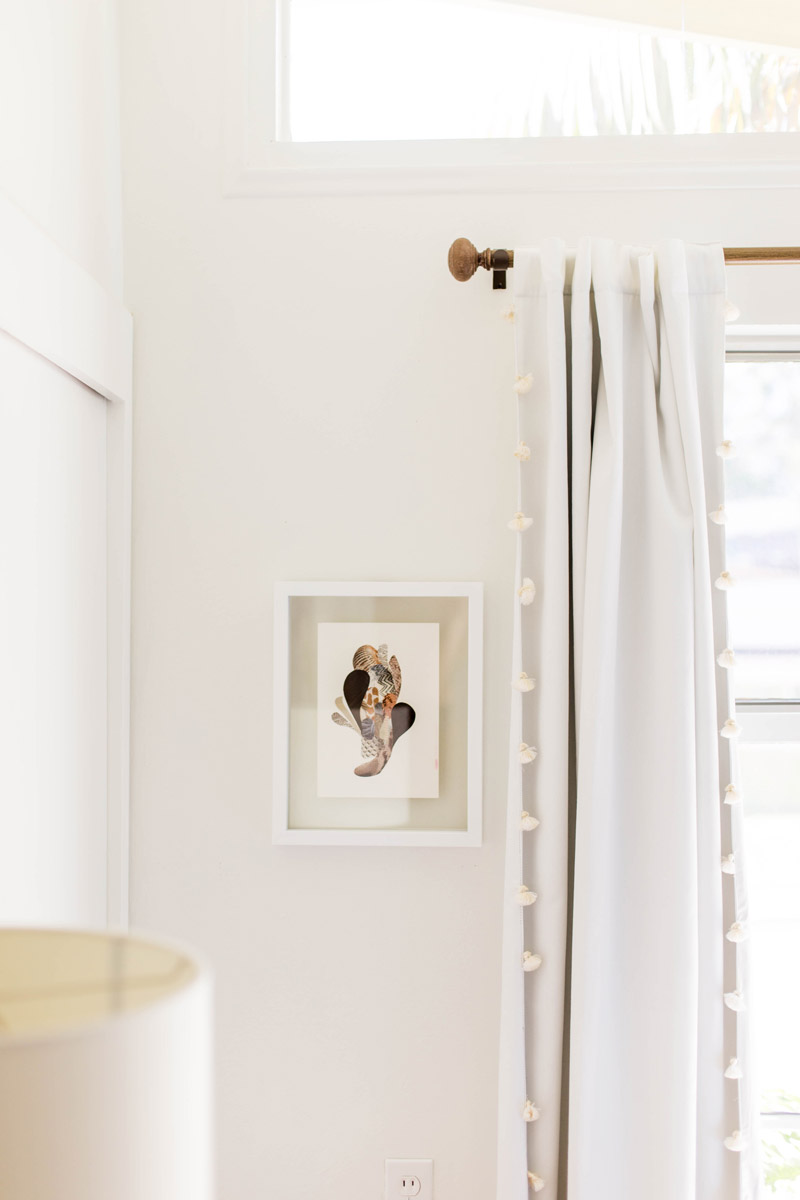 Like I said before, I've been having a tough time finding artwork that I truly feel a connection with, so I threw my hands up the other day and just picked up a bunch of frames at Aaron Brothers (which is going out of business, so get over there for a serious sale on frames and art supplies!) and framed a few of my collages.
These curtains are also a diy that I tried last summer – I replaced the brightly colored tassels that were originally on those white Target curtains with cream colored ones that I found at Joann Fabric. Of course a few have already fallen off, but I'm not losing any sleep over it.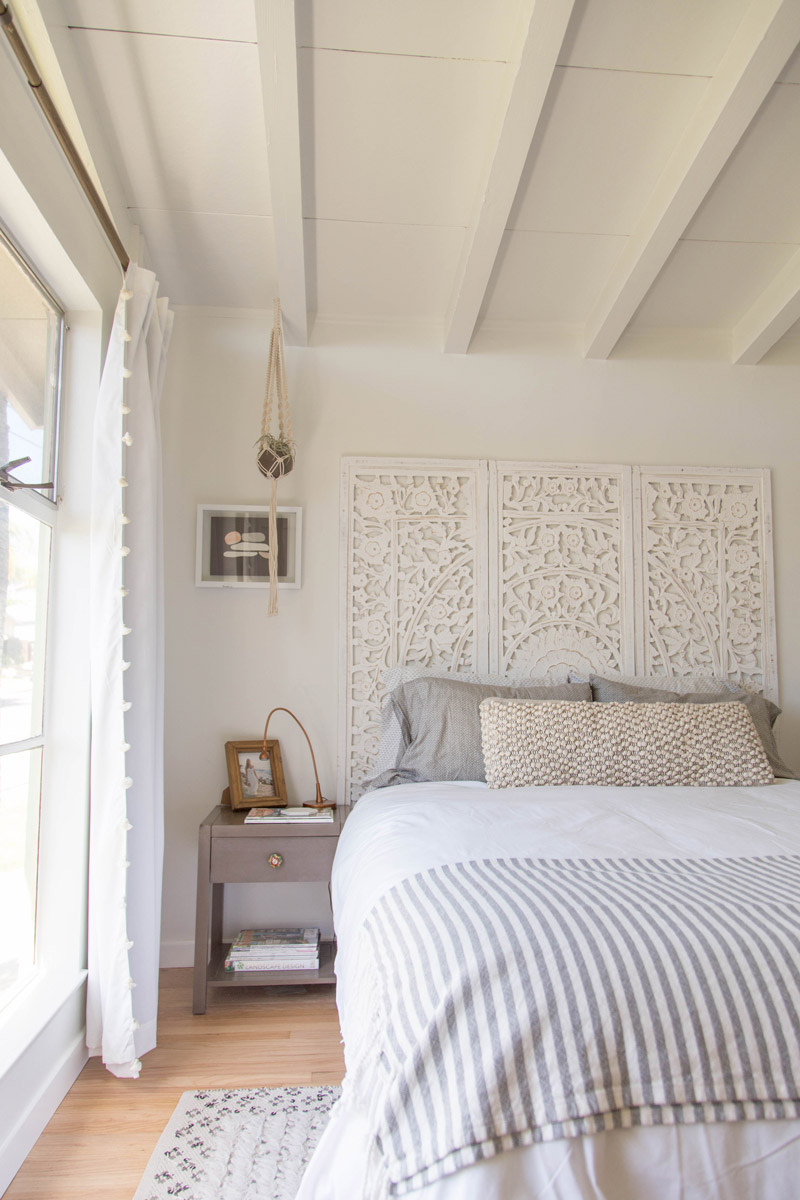 The throw blanket is from Target and the rug is West Elm.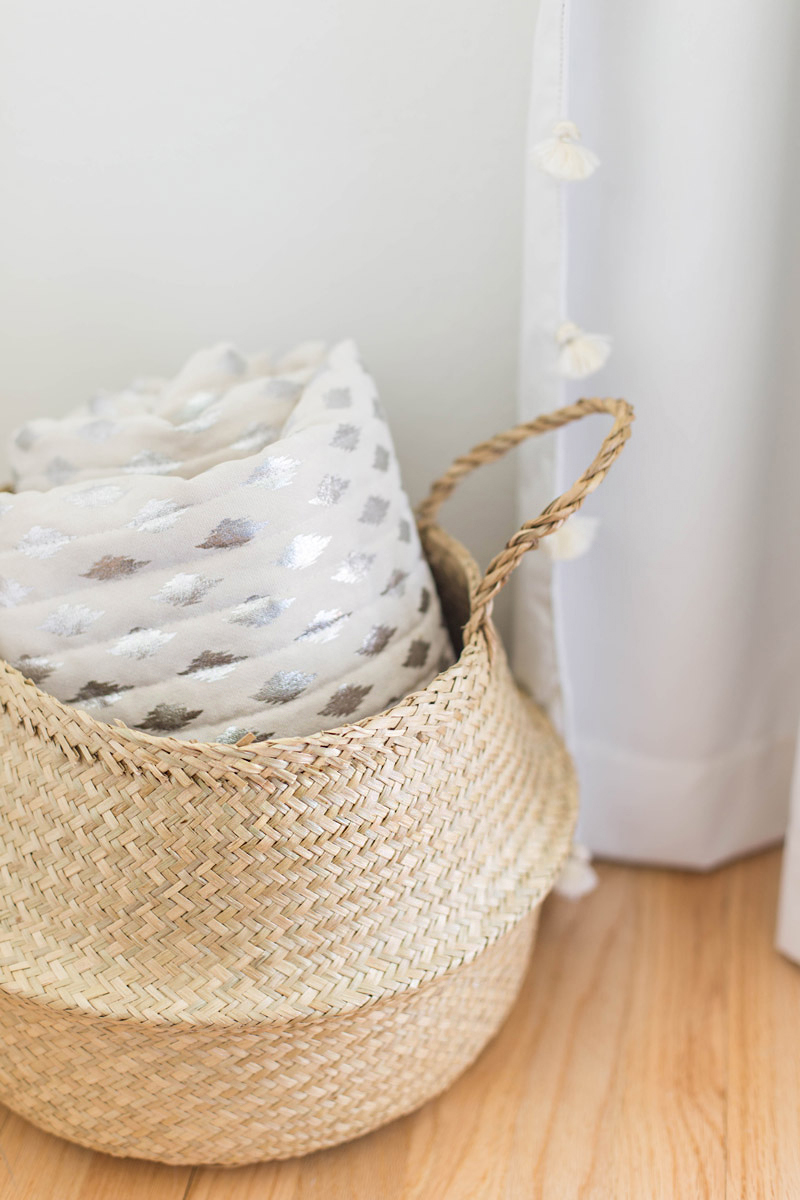 This basket is from Ikea and the blanket was a Homegoods find.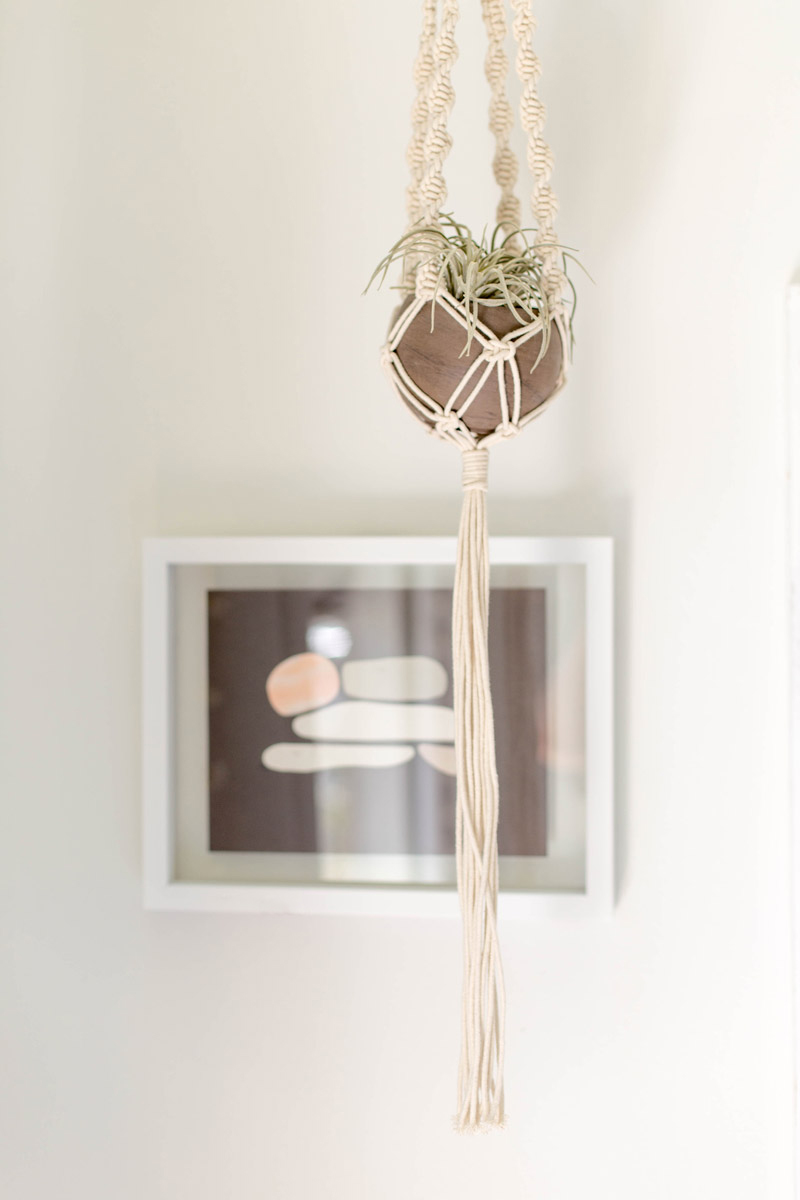 Above is another framed collage and the macrame hanging planter is from Pigment. The headboard detail below is actually a room divider from World Market, which we just mounted to the wall.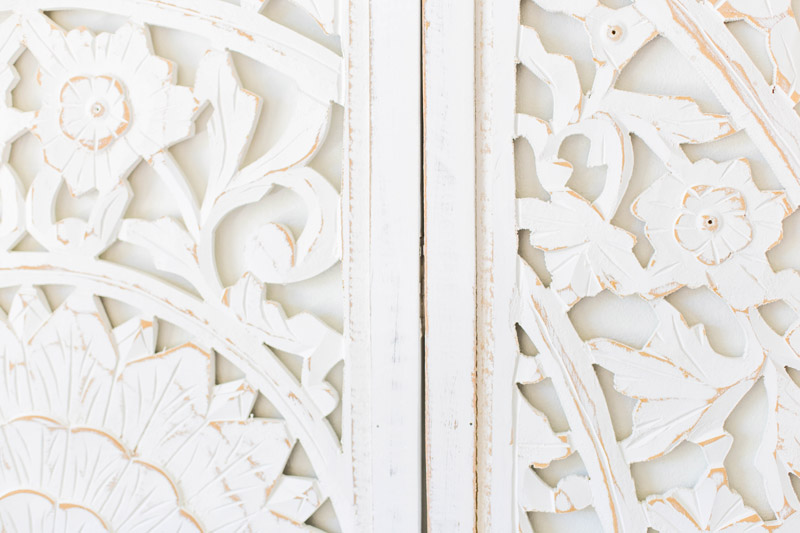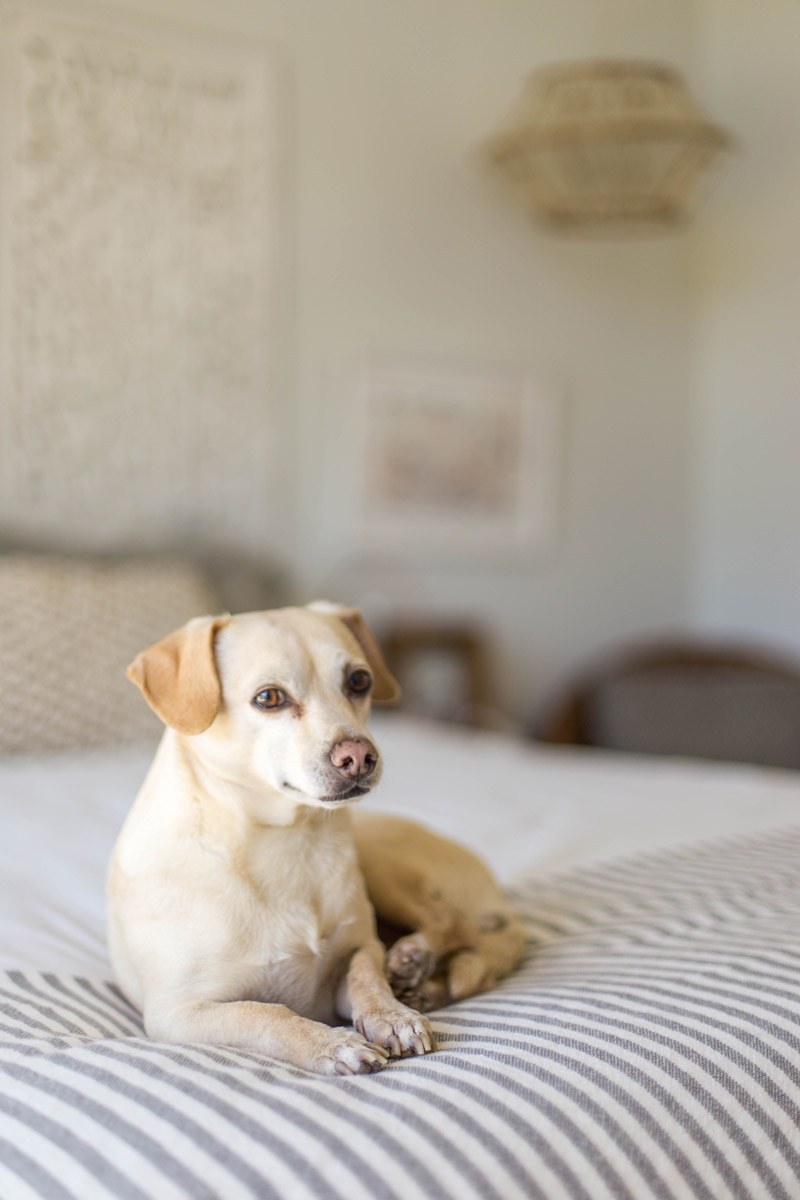 Our little Obi had to make a cameo <3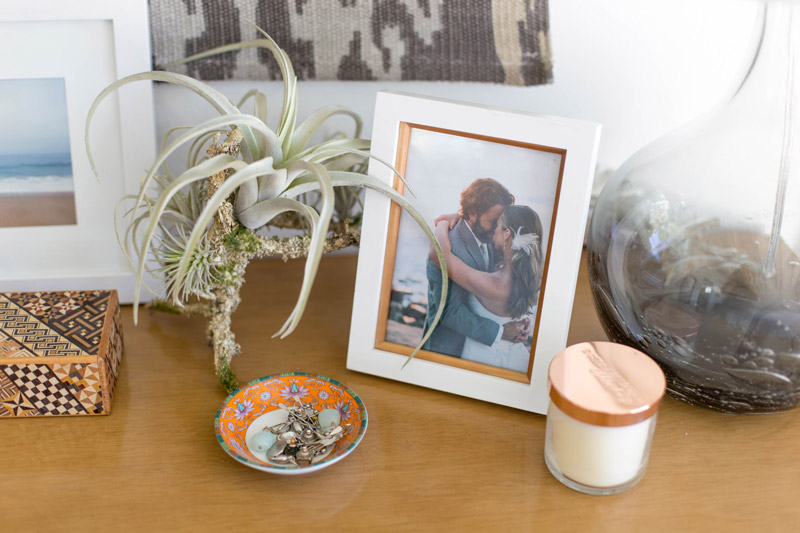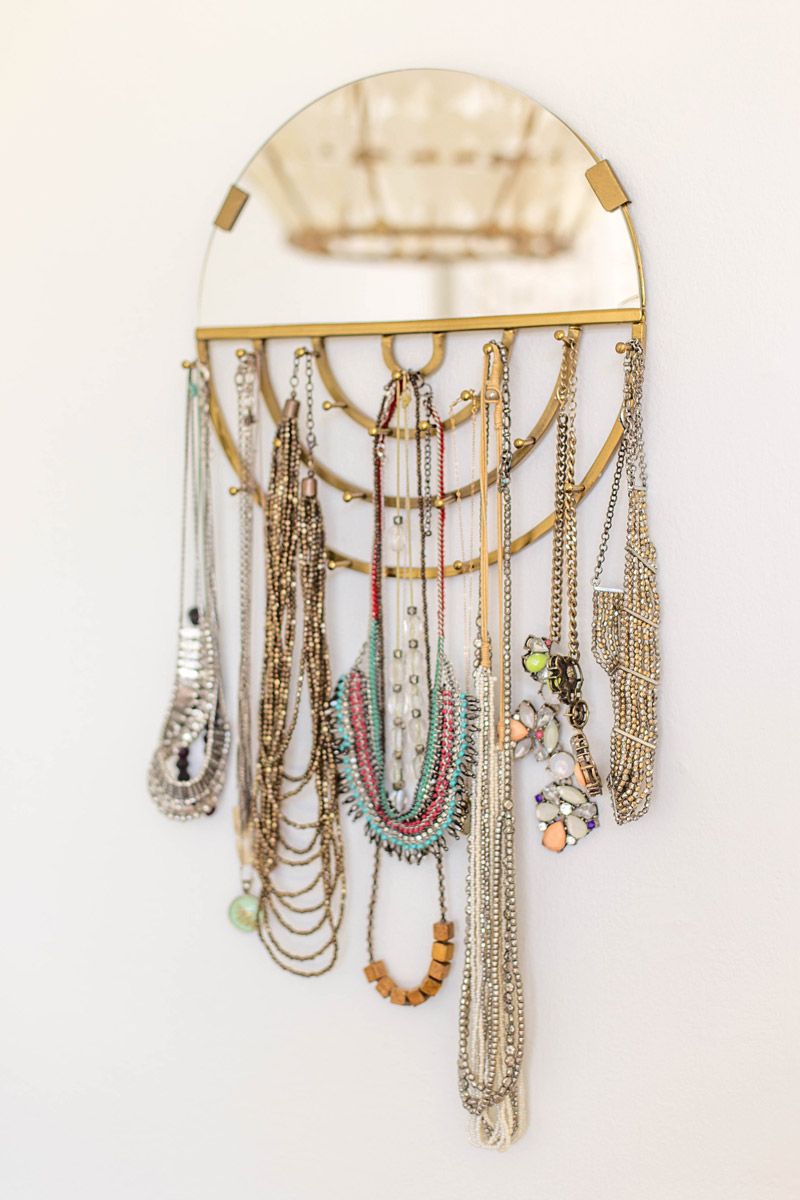 I found this cute mirror/jewelry holder at Urban Outfitters.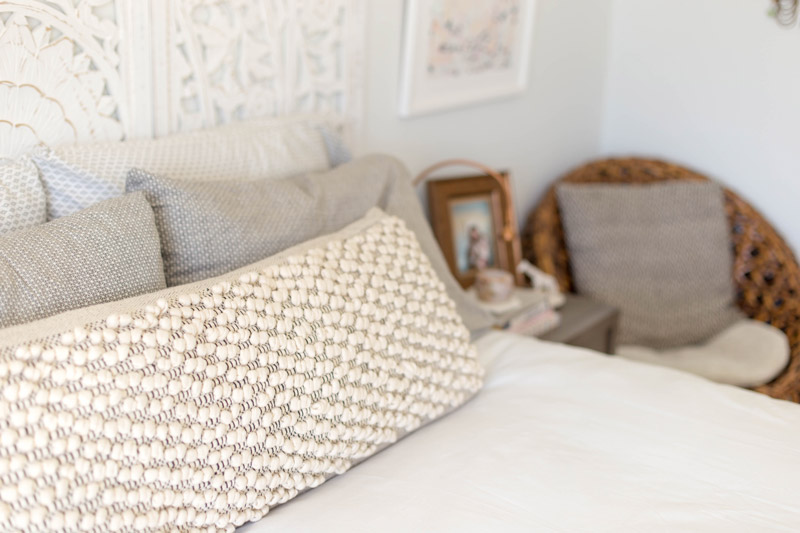 I'm happiest when our bedroom is clean and airy, so I've been washing our sheets at least once a week and making the bed every single morning. It only takes me about 3 minutes and is totally worth it! Climbing into a freshly made bed each night just feels so nice (it's all about the little things when you're thirty-something, right?).
Someday I'd like to spruce up our decorative pillow situation, but I'm more about simplicity lately, plus Ryan thinks we already have too many as it is – he sleeps on a single flat-as-a-pancake pillow…
And lastly, I've always been too impatient to put duvet covers over my down comforters UNTIL I came across the burrito trick – am I the only person who didn't know about this life hack?!?
Anyway, thanks for checking out our room! You can always find decor updates at @bungalito on Instagram.