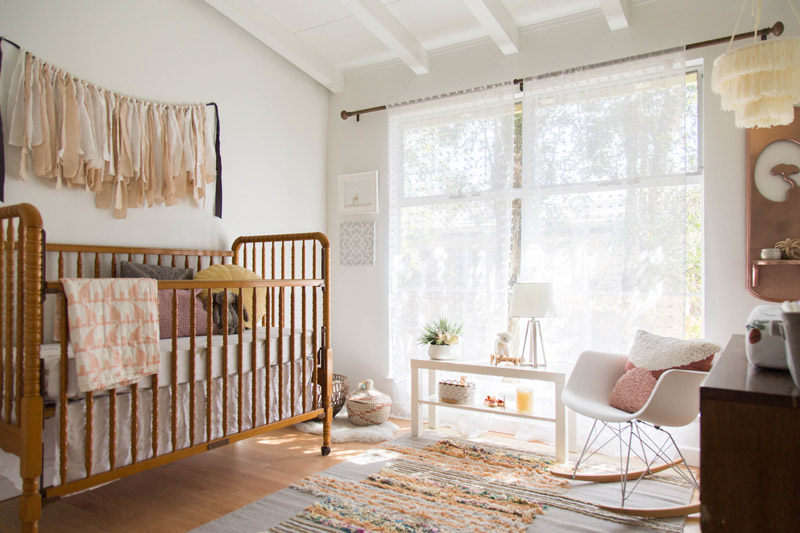 Here we are, less than a week from my due date and I'm finally throwing in the towel on baby girl's nursery. I've had months to set up this space, yet waited to the last minute to pull everything together.  It's cute and cozy, but I don't think it will ever really feel complete or perfect to me!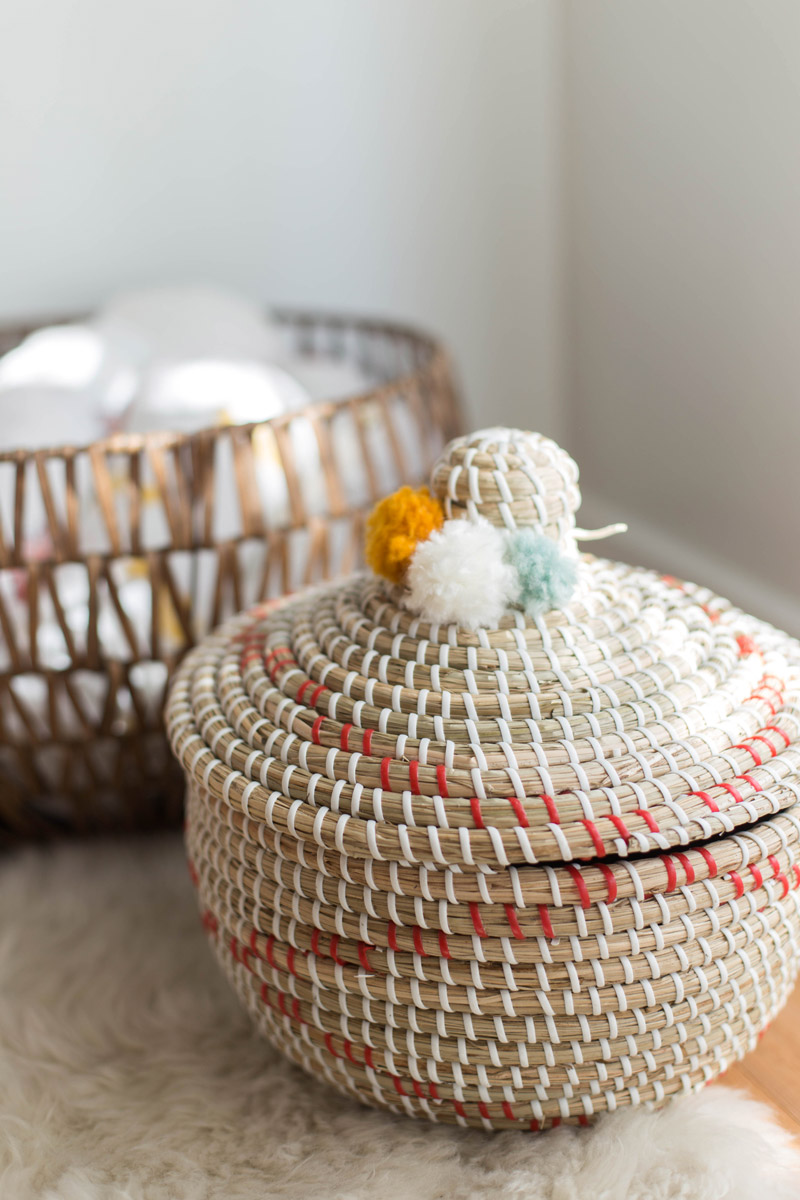 One thing I wouldn't change, however, are these little Moroccan baskets I picked up from Homegoods. I stocked them with extra swaddle blankets, burp cloths, etc. And I added those cute pom poms myself, which were originally tied to a beautifully wrapped gift from a friend. Those colors are so great together, I just had to repurpose somehow!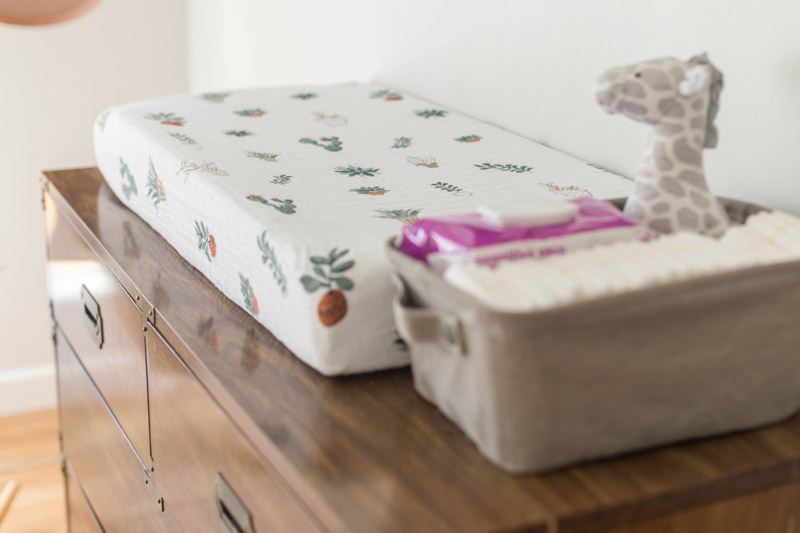 I've had this vintage campaign dresser for almost 8 years now – thrift store find, $40. It may have a few bruises, but I believe they just add character ;) It's actually the perfect size for a changing table with just enough room for a changing pad and diaper caddy. I keep extra diapers and wipes in the top right drawer, headbands and other girly things on the left. *The cute cactus changing pad cover is from Spearmint Love and I found the caddy on Amazon.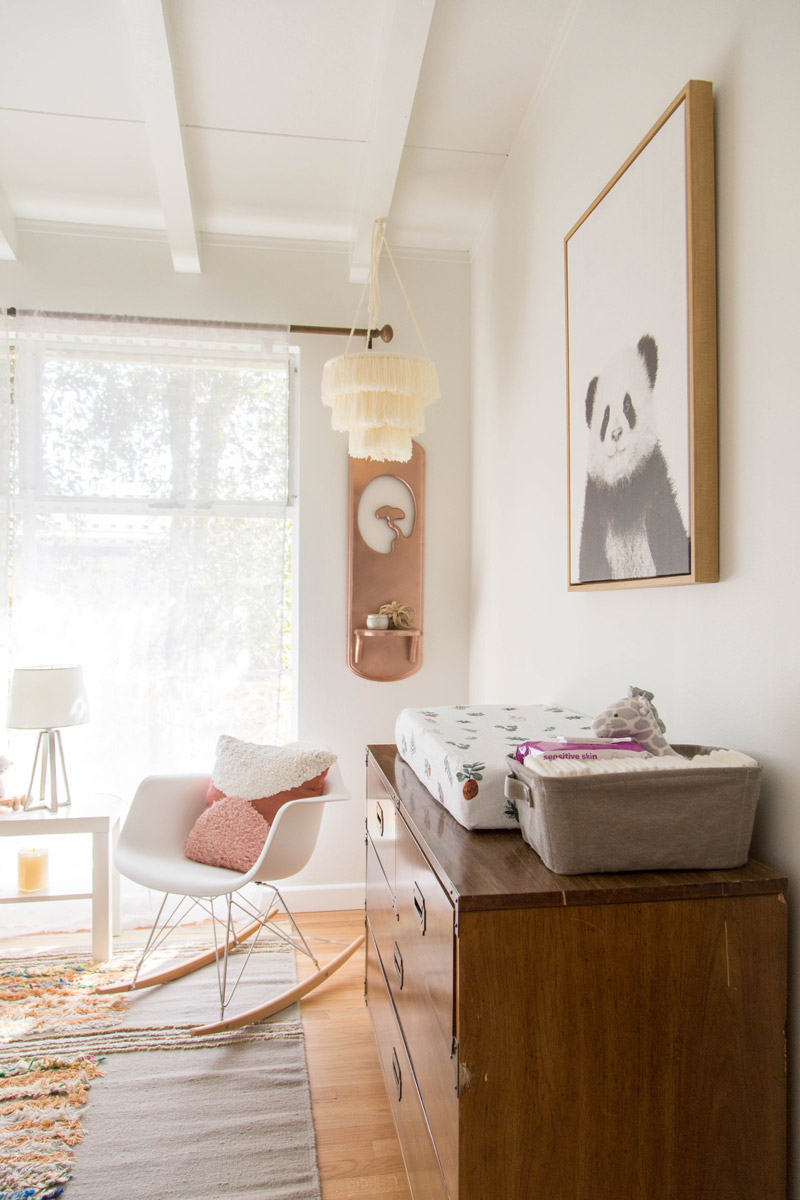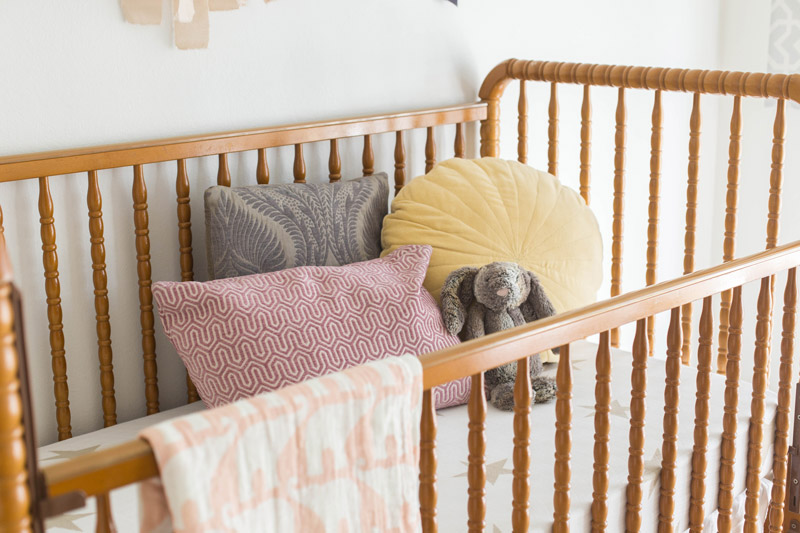 We were originally planning to upgrade Bryn to a big girl bed and use her white Babyletto crib in here, but she seems to be doing fine with her current set up – she's never tried to climb out and she's still very petite, so space isn't really an issue. I also considered all the other changes she'll be adjusting to in the next few weeks, and didn't want to throw another big transition at her.
SO we decided to get a second crib for baby sister. I found this Jenny Lind on Craigslist. It's so funny how much more laid back I am now about gently used baby things. I would have NEVER even thought of looking for a secondhand deal when I was shopping for Bryn's room, but I've definitely made an effort to keep costs down in creating this space. I liked the challenge!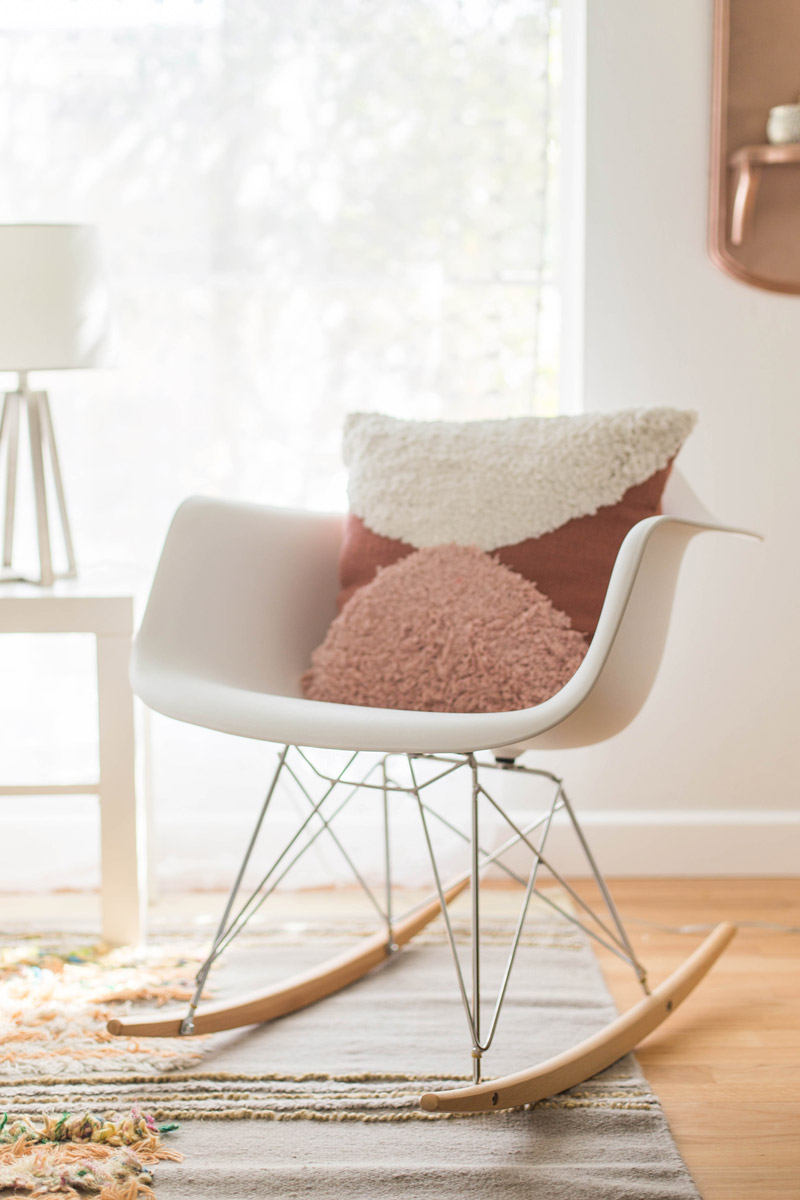 This Eames rocker was a gift from my mom and probably my favorite part of the nursery. I love it's simple lines and can't believe how comfy it is! It's also super lightweight so I can easily move it from room to room. I've always had a thing for mcm design, so it makes me happy just knowing this is a piece we'll be able to keep for years since it can work anywhere in our house.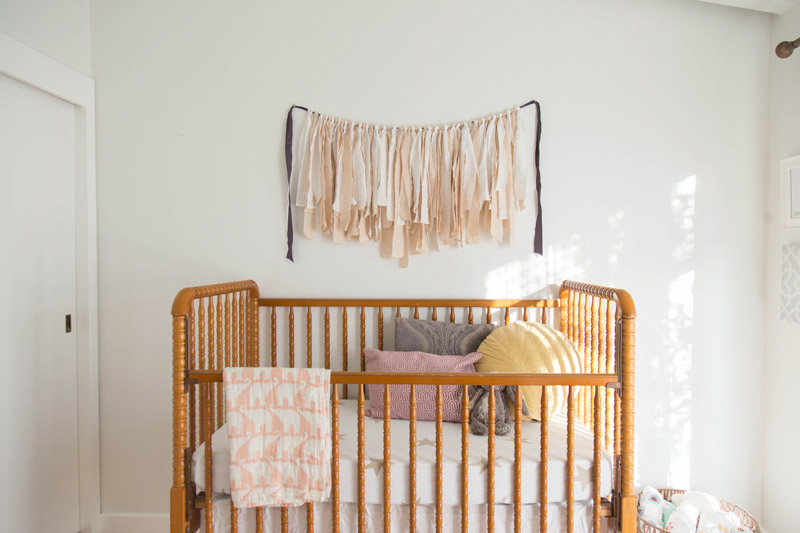 The banner I made for our wedding is once again hanging over a crib in our home. It's not my favorite wall decor choice, but there's a little sentiment there, plus I'm too worried to put anything that weighs more than an ounce over my babies' head. *The pink elephant swaddle is from Spearmint Love.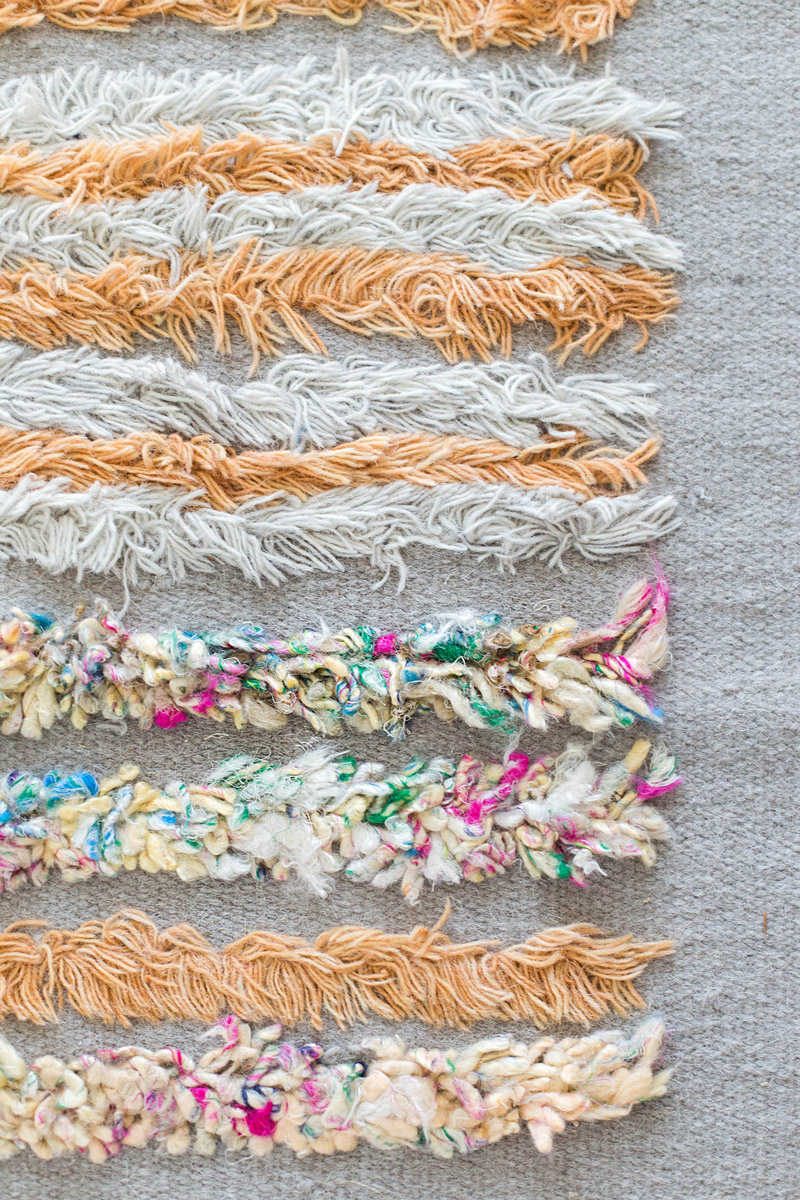 Snagged this boho fringe rug on sale at World Market.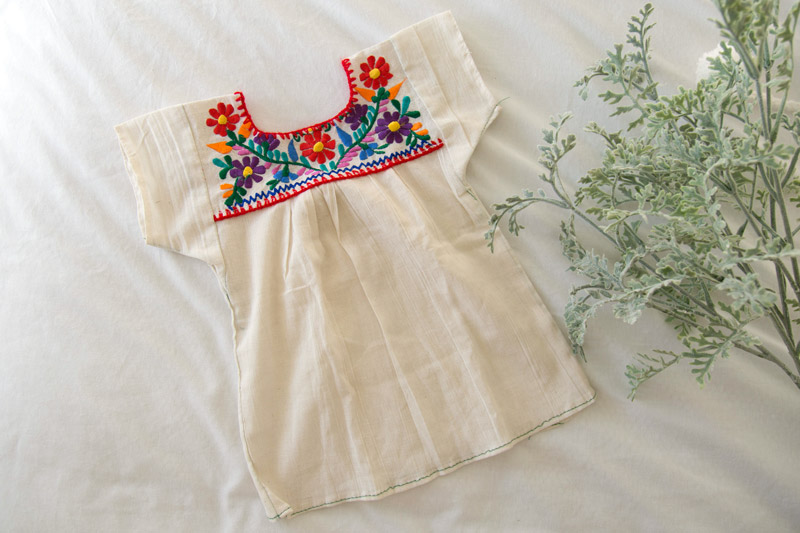 And how adorable is this dress our dear friend, Lizelly, brought back from Oaxaca for us?! I am seriously obsessed and can't stop looking at it.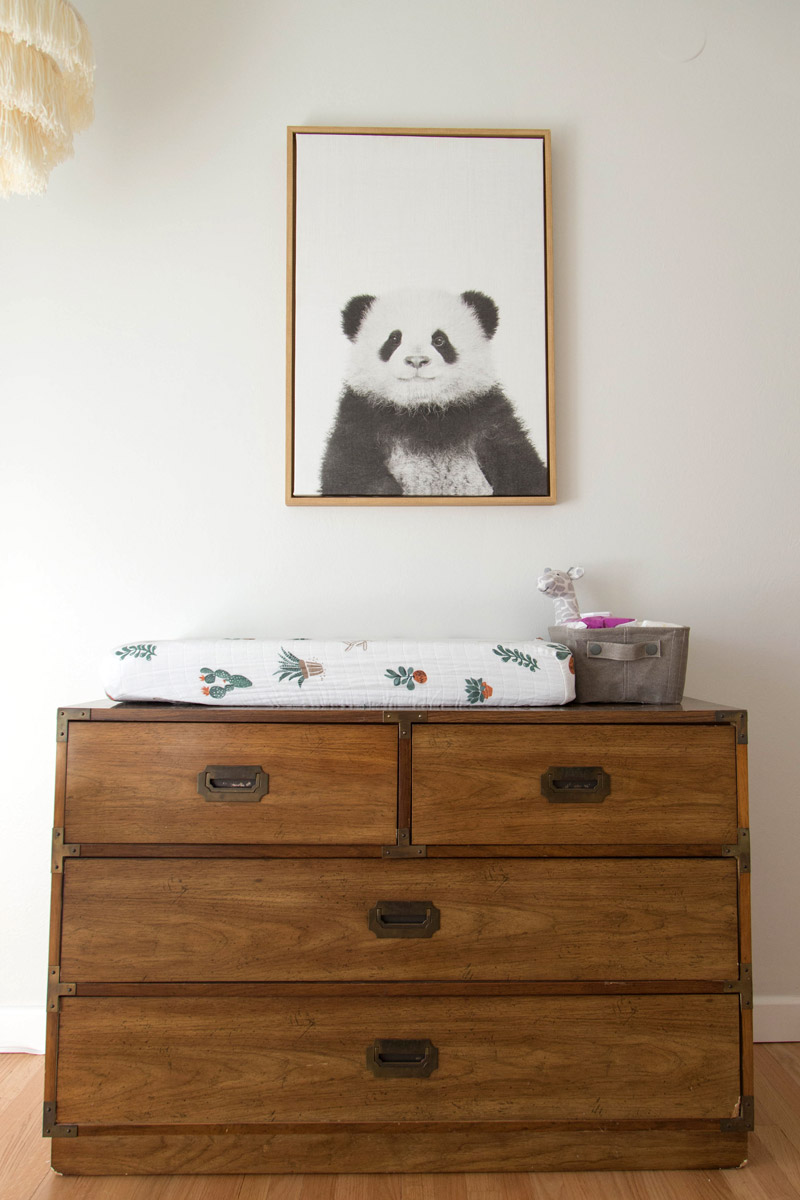 The panda print was one of the first things I bought for baby's nursery. I didn't know where it would go or whether we were having a boy or girl yet, I just knew I loved his little face and had to have it.
The tassel chandelier was a diy project that took foreverrrr but I love the way it turned out, so well worth the late nights with more yarn than I'd like to admit. Let me know if you're interested in hearing more about how I made it, I'm happy to go into more detail!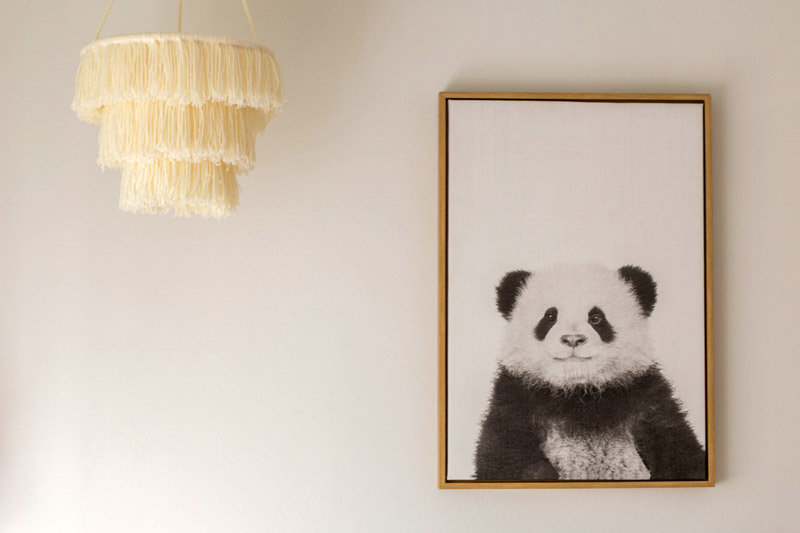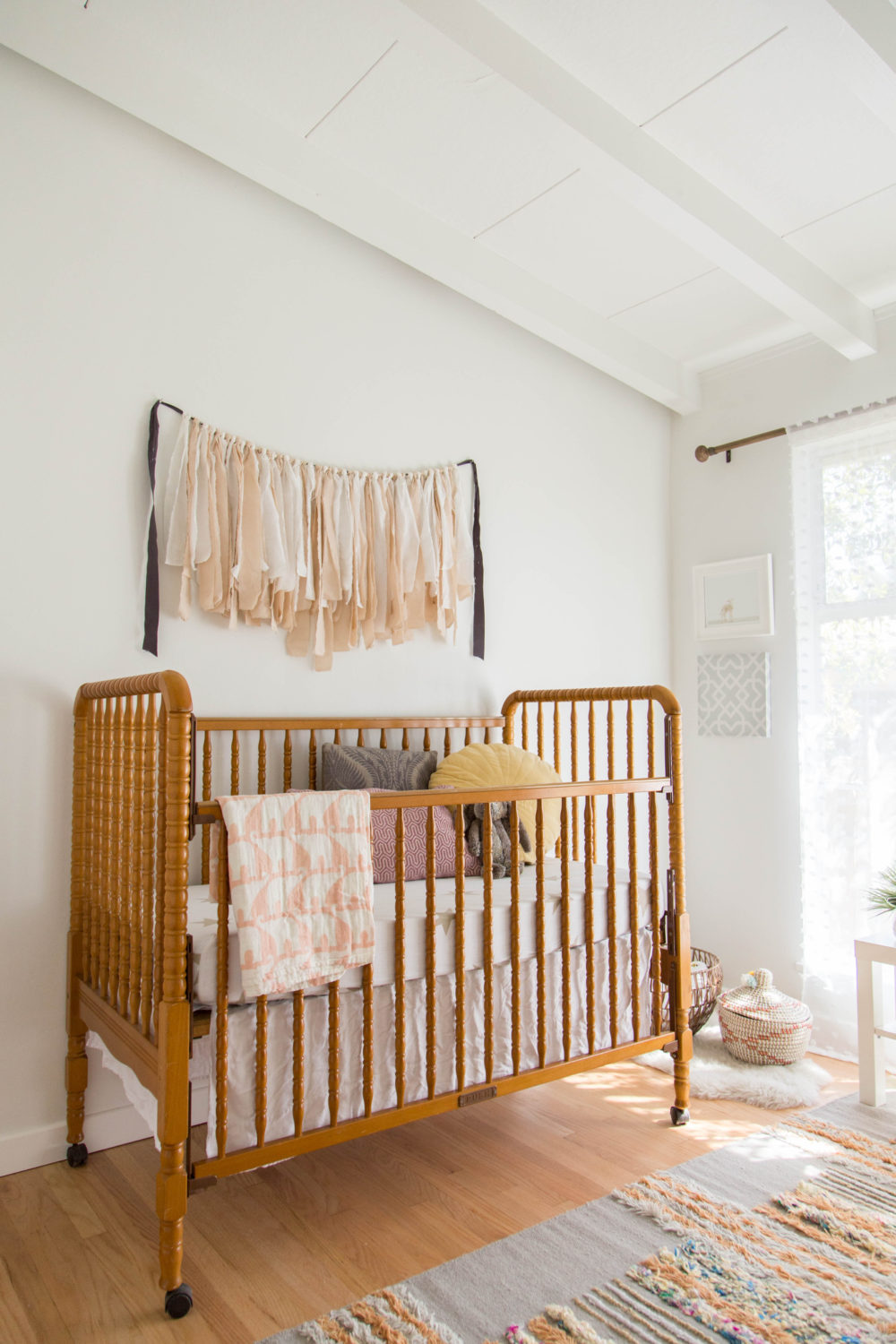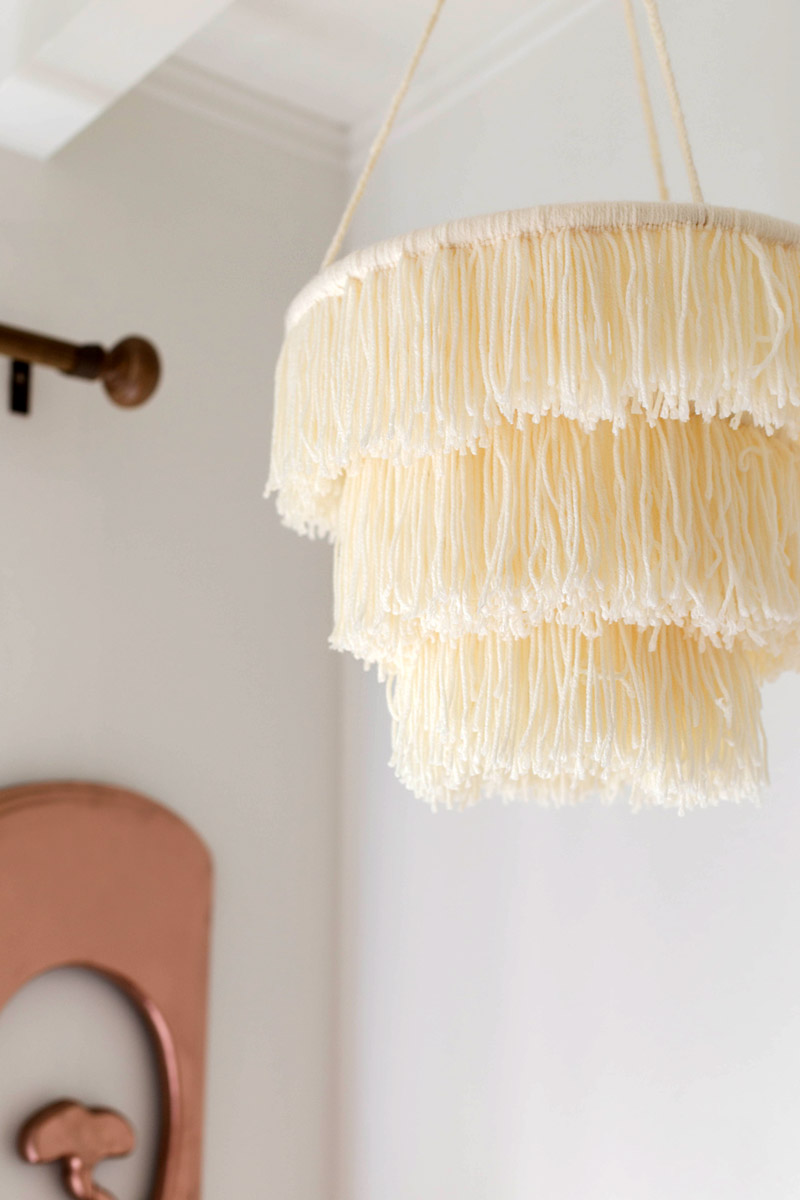 I plan to take a short break from blogging after today, but you can probably find me posting babe and bungalow pics here and there on Instagram at @babeandbungalow_. I'd love to see you there! Until then, please wish me luck on this wild ride with my TWO little ladies ;)
Thanks for all the love, see you back in September! XO