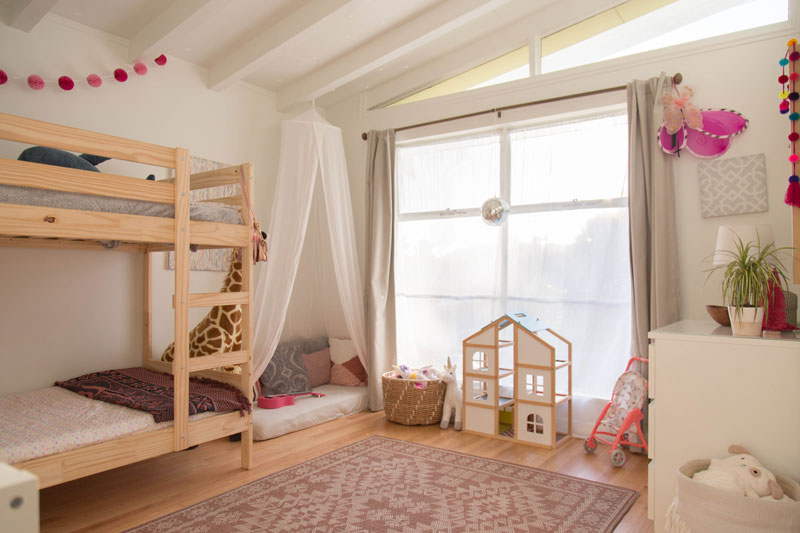 It feels like just yesterday I was sharing Bryn's nursery and yet, this big girl room has been done since last November. We spend so much time in here, I can't really imagine it any other way. Especially since Lily's room is still very much a nursery now, Bryn's room has become the cool kids' hangout for sure.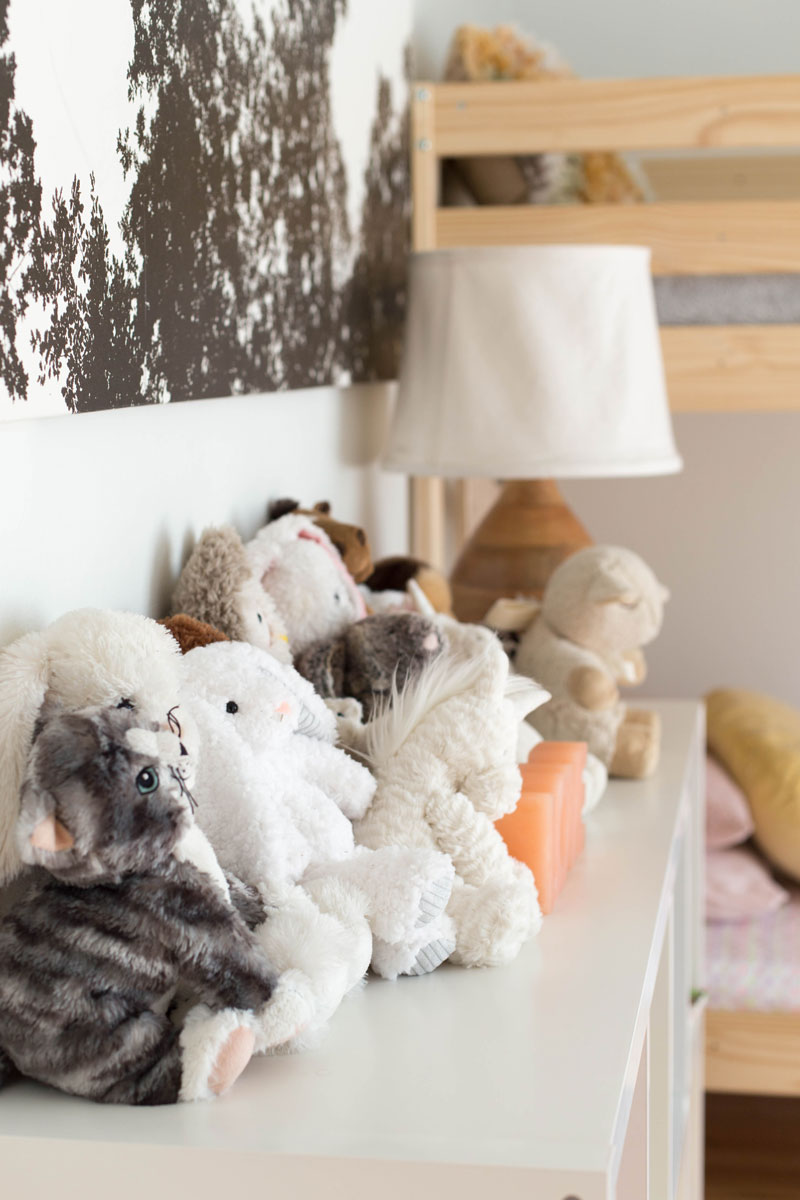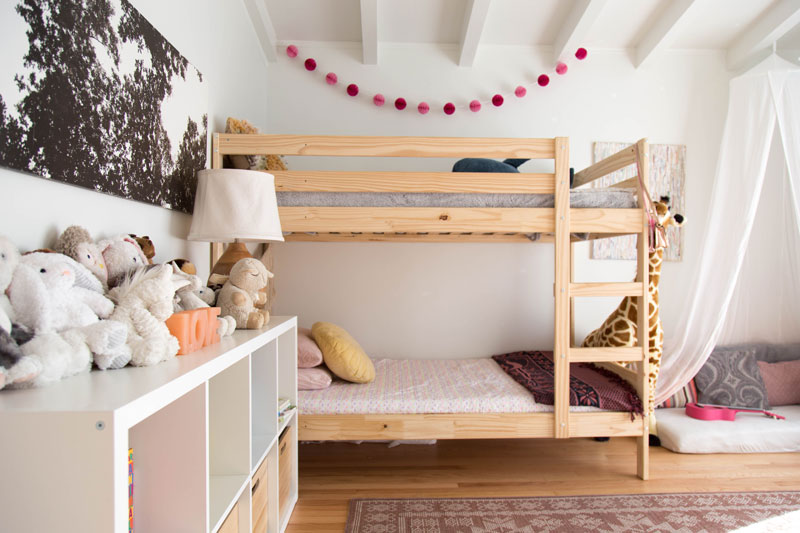 I went back and forth between bunk beds and a boho daybed for Bryn and finally settled on the bunks, mainly because I'd love it if the girls eventually shared a room, even if only for a year or two. Also future sleepovers with friends, and just the fact that it's like a built-in fort. Definitely happy we went in this direction in terms of functionality.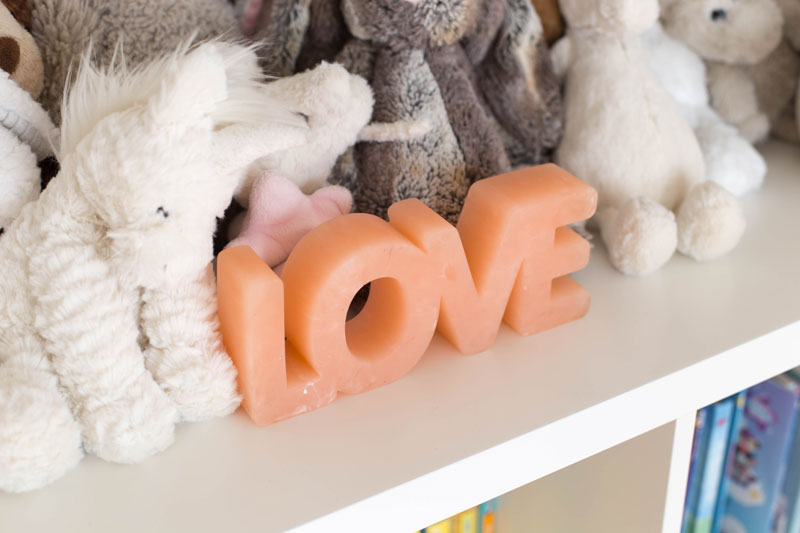 When I first started dreaming up ideas for Bryn's new room, I knew I wanted a cozy reading nook/hideout that wasn't necessarily her bed. I found the pink dip-dye canopy at Target and am still on the search for a comfy floor cushion, but her old crib mattress seems to work for now ;) I tried doubling up on the mattresses to add height and create something like a daybed, but Lily just kept face-planting off of it, so that didn't last very long! I'll let you know when/if this little corner gets an upgrade. Until then, it's been the girls' favorite spot for hide and seek.
P.S. The ukelele is by Penguin and I found it at the La Jolla farmer's market. It is very well-loved in this house <3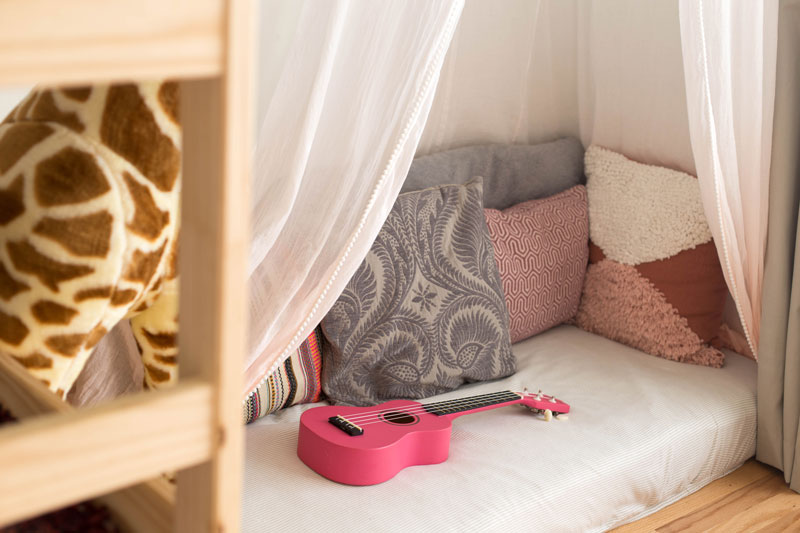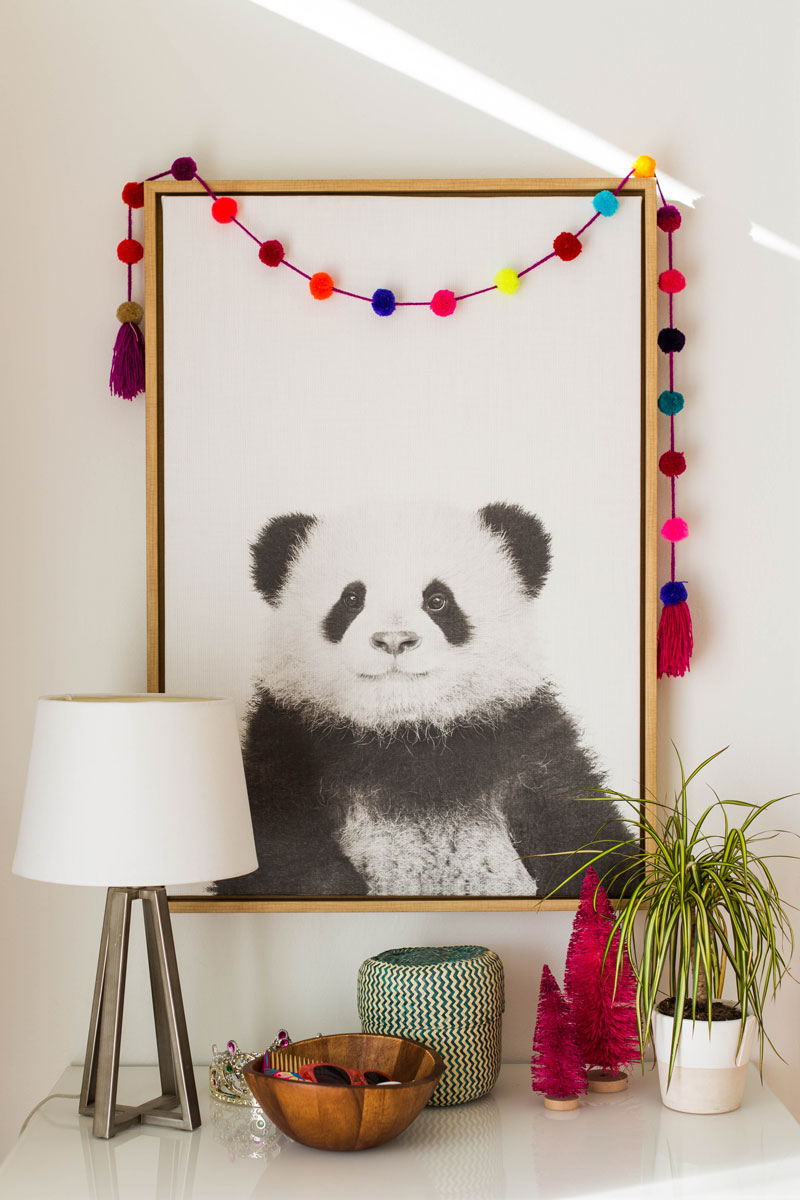 Panda print was a Homegoods find and the pom pom garland is from Artelexia in North Park.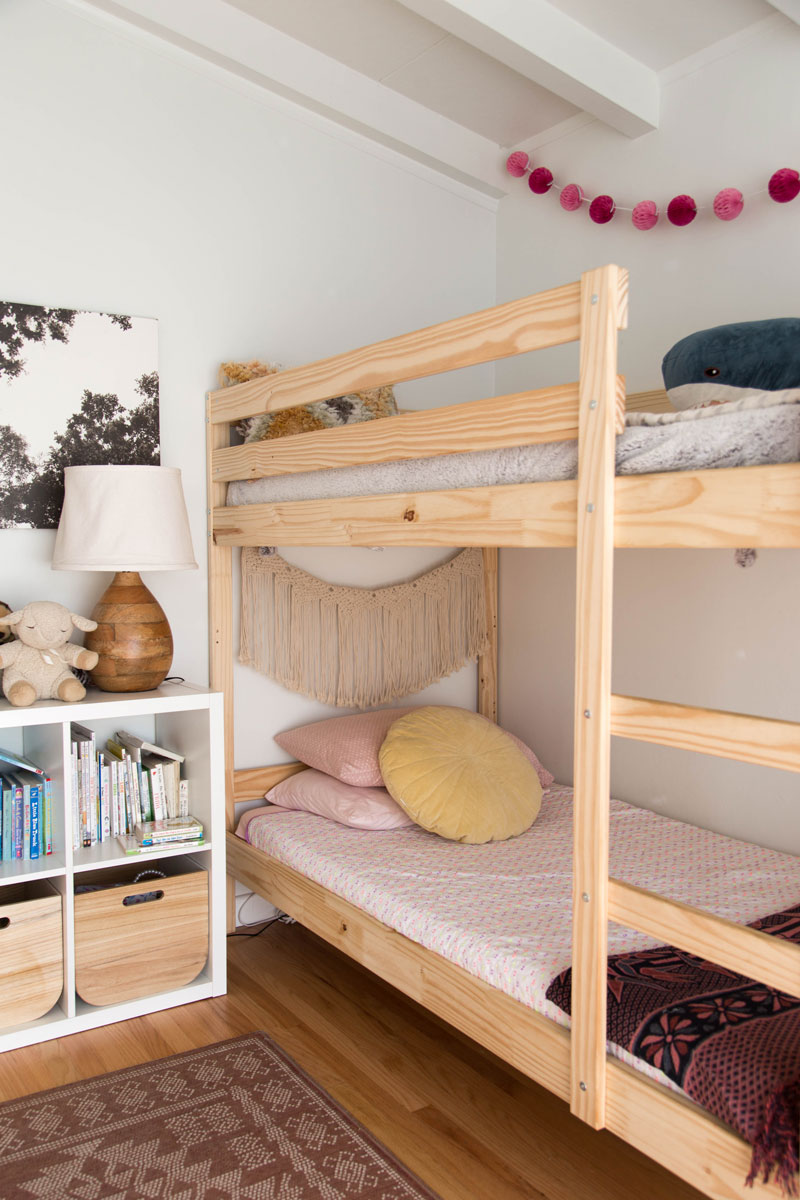 I kept her bedding simple, especially now that it's summer – a lot easier to quickly make-up when we have guests over (pretty much the only time you'll ever see tucked in sheets here!).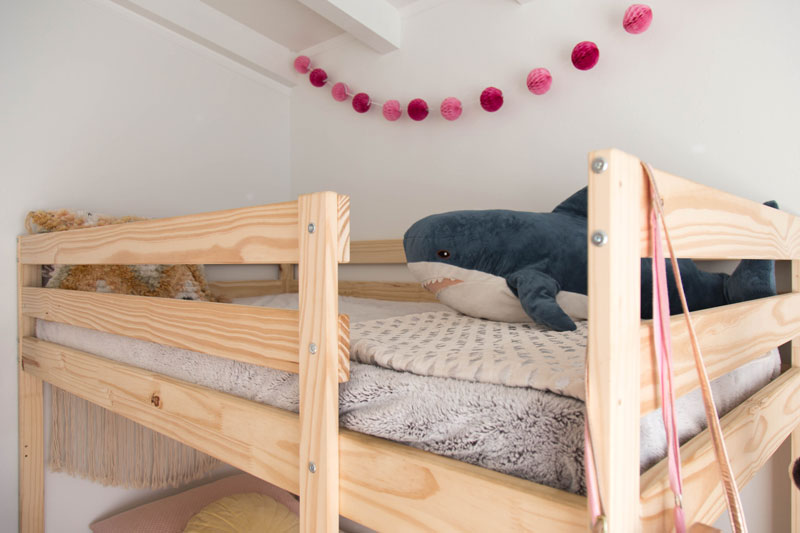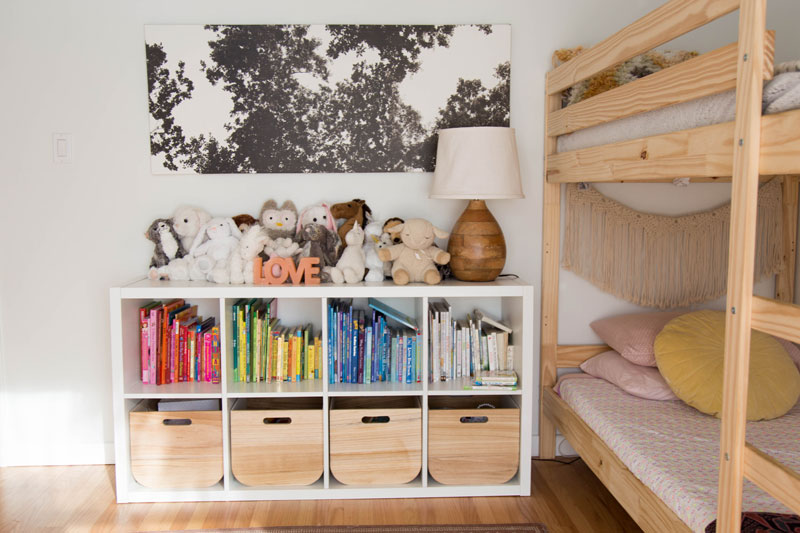 Shark pillow and shelf unit is from Ikea, of course. Wooden storage cubes are Project 62 at Target. And Bryn helping me with the rainbow organization of her books makes this (very visual) mama's heart so happy. It just makes the bookcase feel less cluttered and overwhelming when trying to find a particular book at bedtime.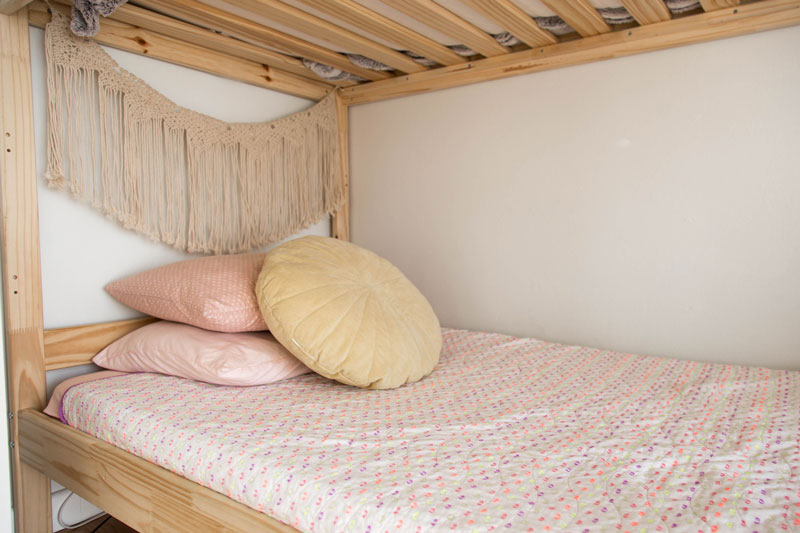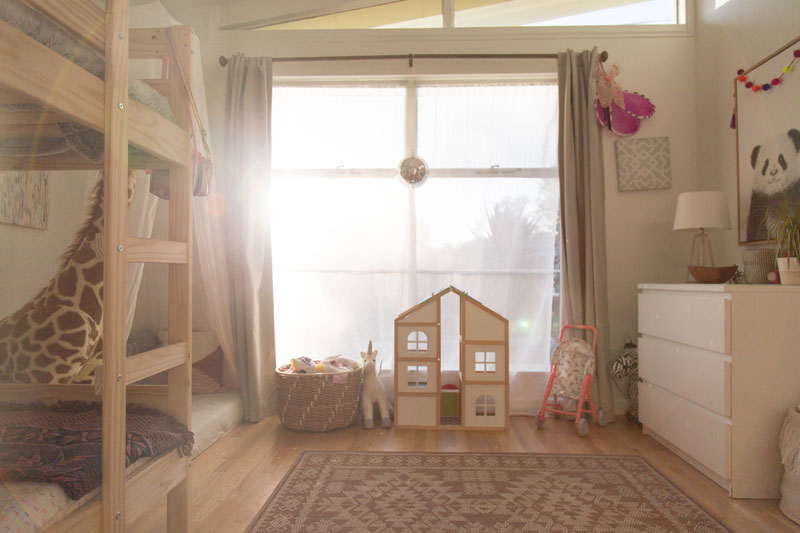 Bryn's room faces Northwest and gets an amazing glow at the end of each day. Our disco ball is perfect for that light, these photos don't really do the sparkles justice.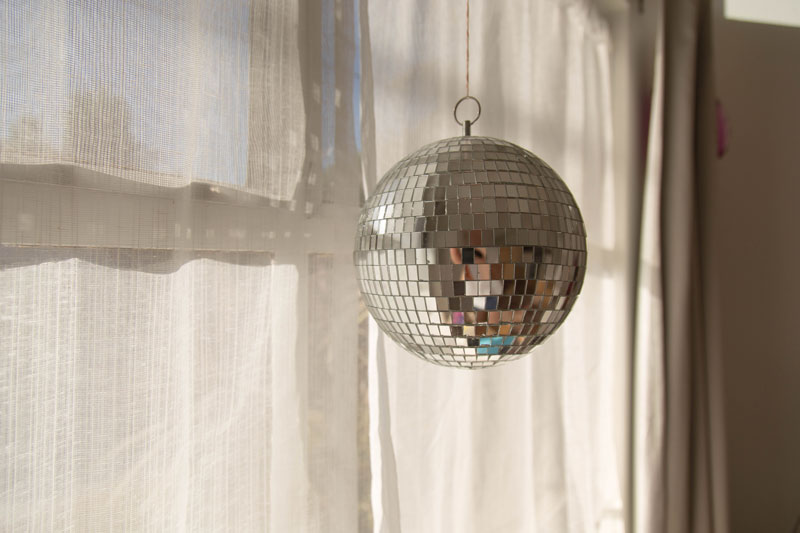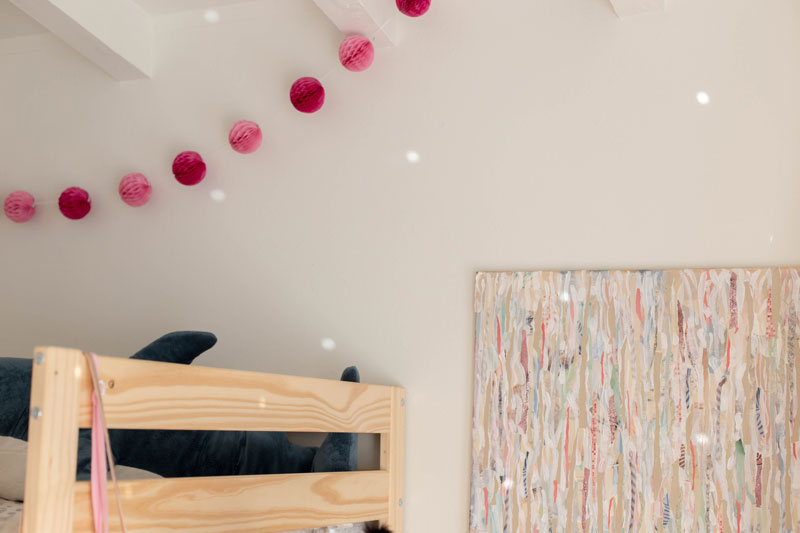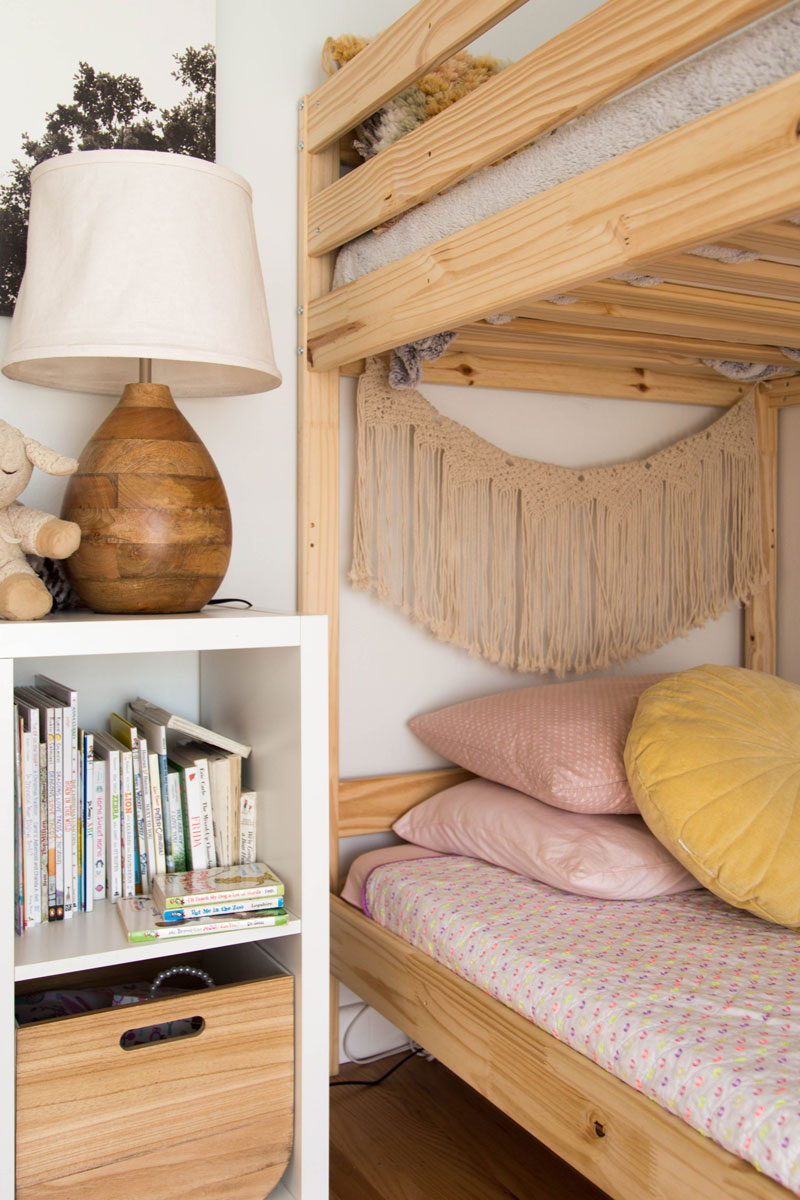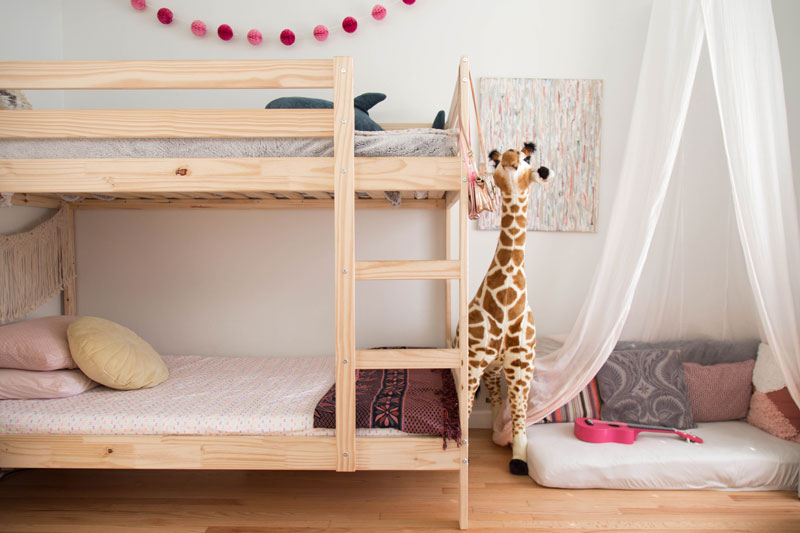 The mix of clean white walls, pastels, pops of magenta, and light wood feels very much like our warm, fun-loving Bryn. Her toys and clothes are in order, yet still easily accessible, and the huge window allows her to stay connected to nature and the outside world, making it a great playroom/bedroom combo even if we're stuck inside on a rainy day. Now we just wait until Lily's old enough to join her big sister in here ;)