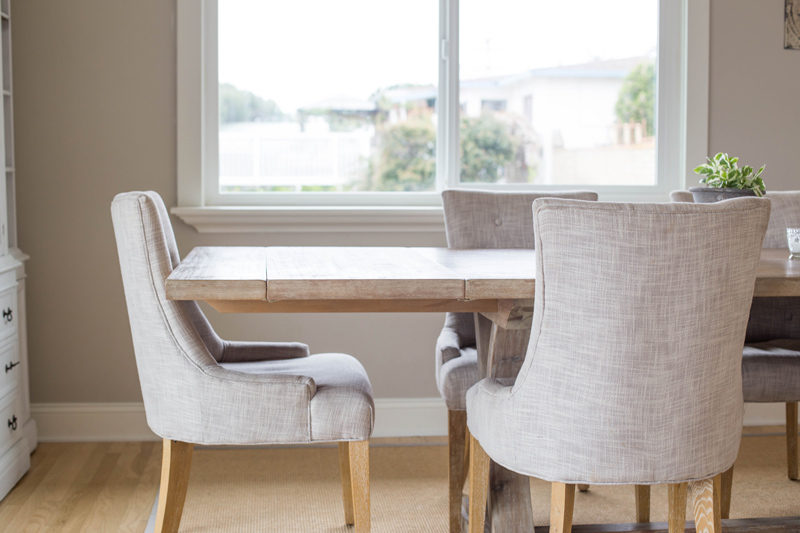 The moment I stepped into Ashlyn Carter's lovely seaside home, I felt like I was on vacation. It's filled with the most beautiful natural light, even on a gloomy day, and I love how clean ocean air just breezes through the space, like it's part of the decor. But aside from the bright and dreamy vision Ashlyn has created, an adorable family of five lives here and you can totally feel the love. It's instantly welcoming and just the right amount of cozy.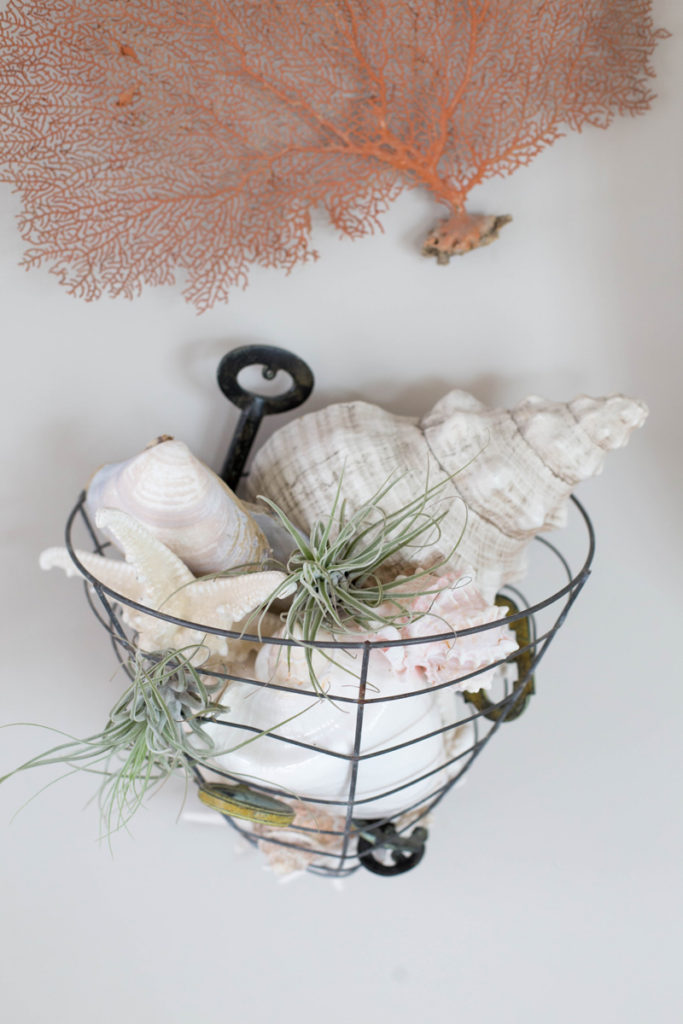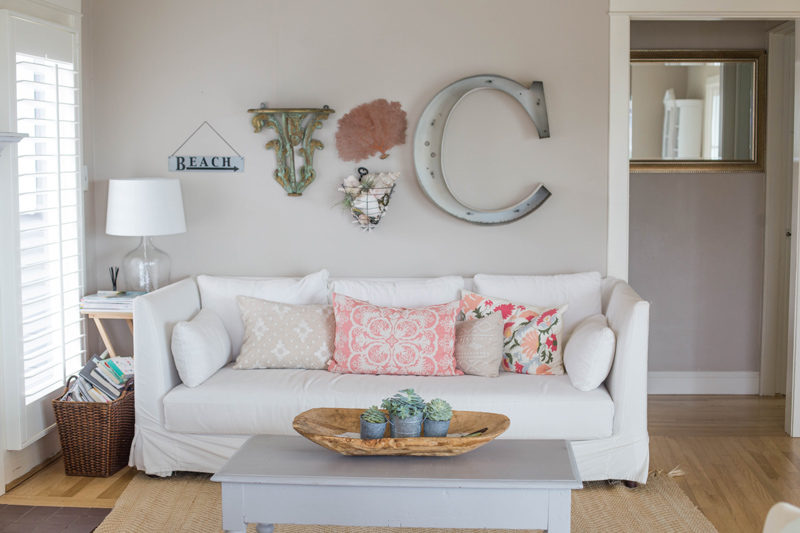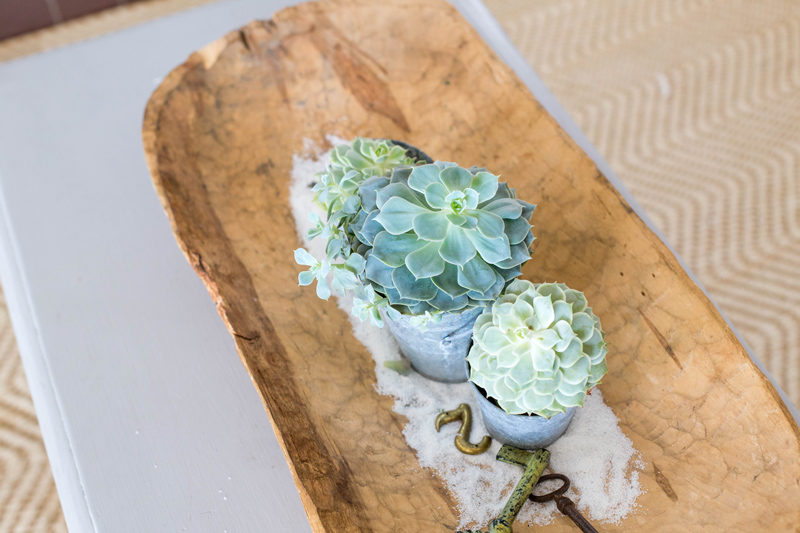 Even as a busy a mama of three, Ashlyn manages to keep her home clutter-free and fearlessly embraces a neutral palette, simply because she loves the color white so much (I can definitely relate). These quiet tones are just so calming and pretty, with the cutest pops of plant-life and beachy chic details sprinkled throughout.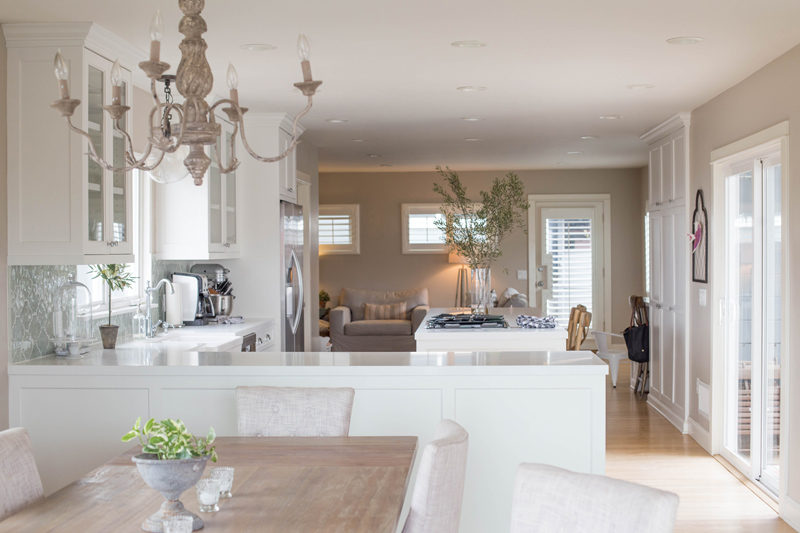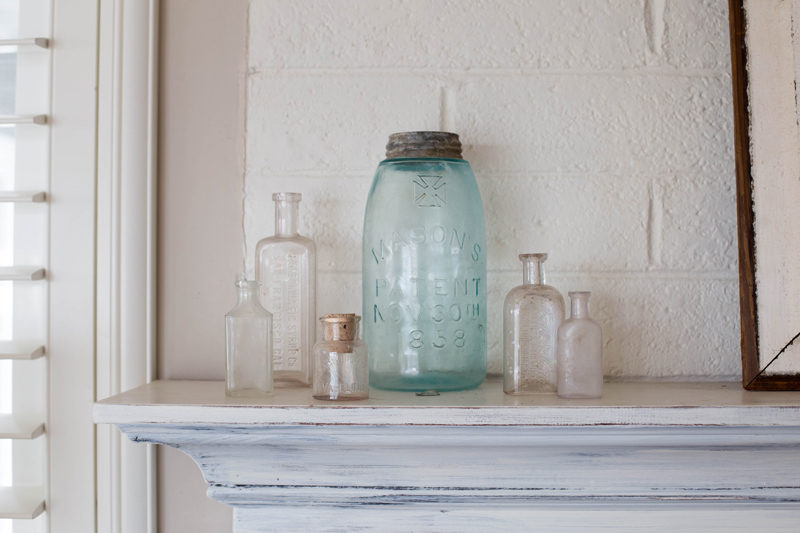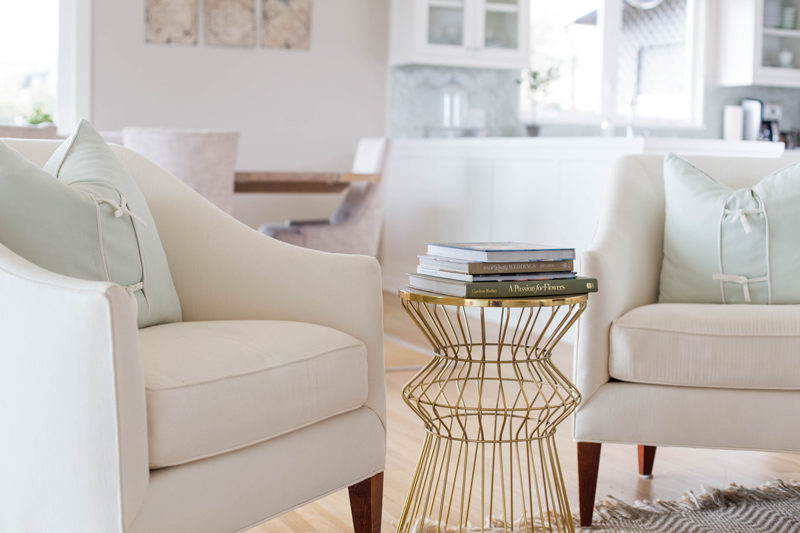 It's all about texture, quality, and character here. Each play such an important role in finding that perfect balance between form and function. Families need pieces that can withstand wear and tear, but that doesn't necessarily mean you have to sacrifice pretty things altogether. You just have to dig and get creative. Ashlyn also has a great sense of style mixing, especially when it comes to pairing dainty antiques with more modern lines. Swooning over this geometric side table, btw…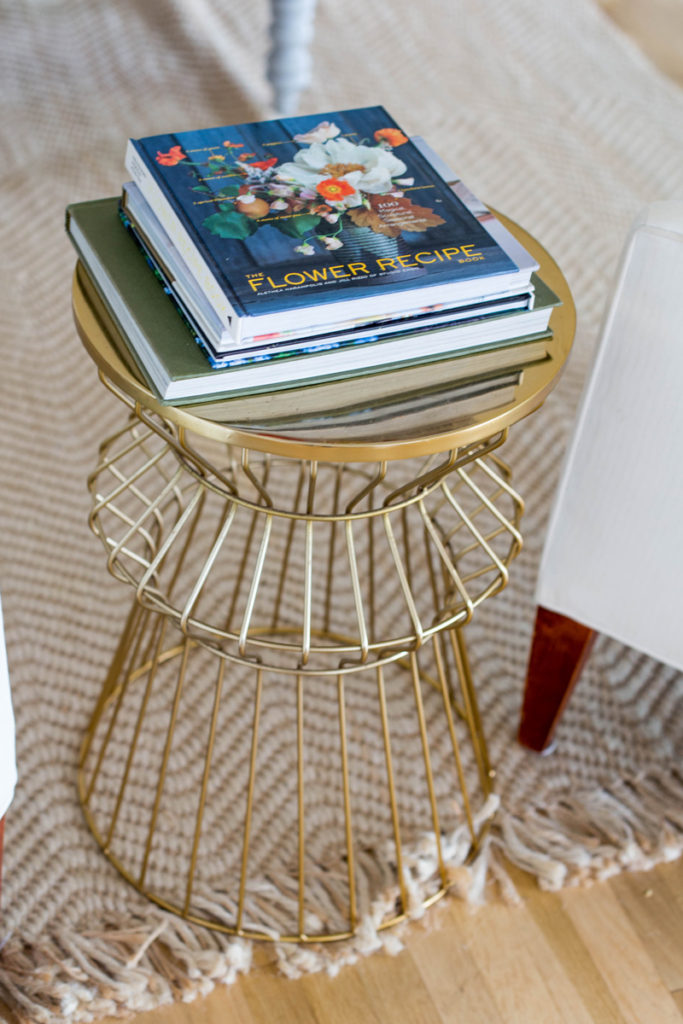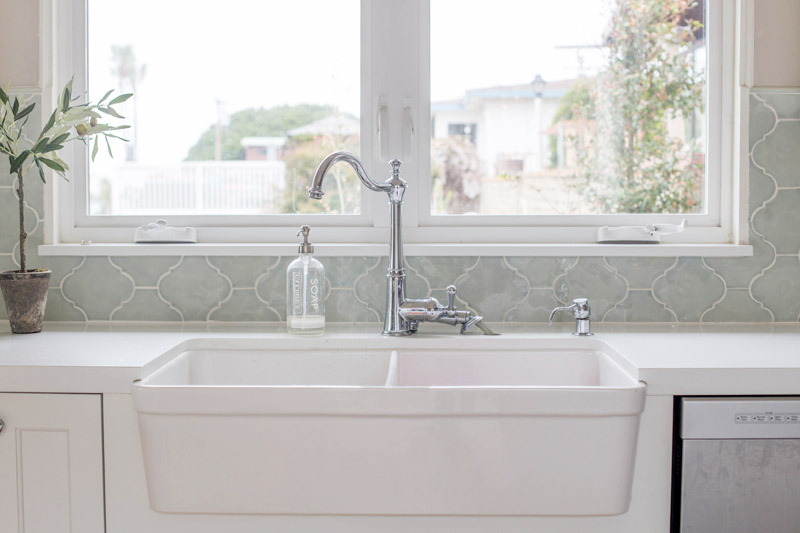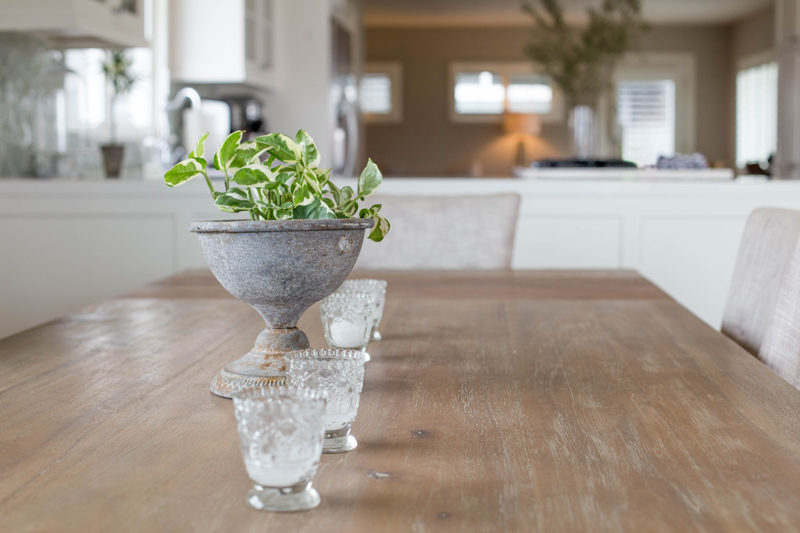 I am so in the mood to go hunting for vintage treasures now, aren't you?! To see more of Ashlyn's light and airy seaside home, be sure to check out her YouTube channel! She shares two detailed home tours, one of which includes some crazy before and after shots – the transformation is AMAZING.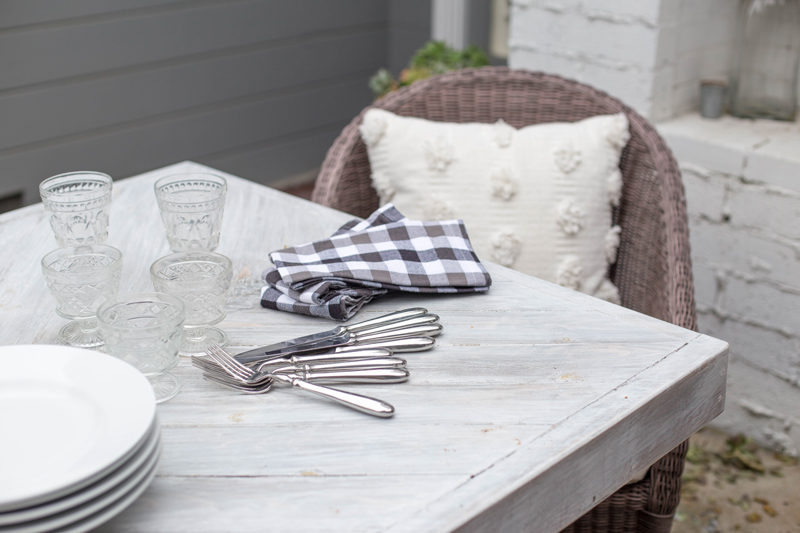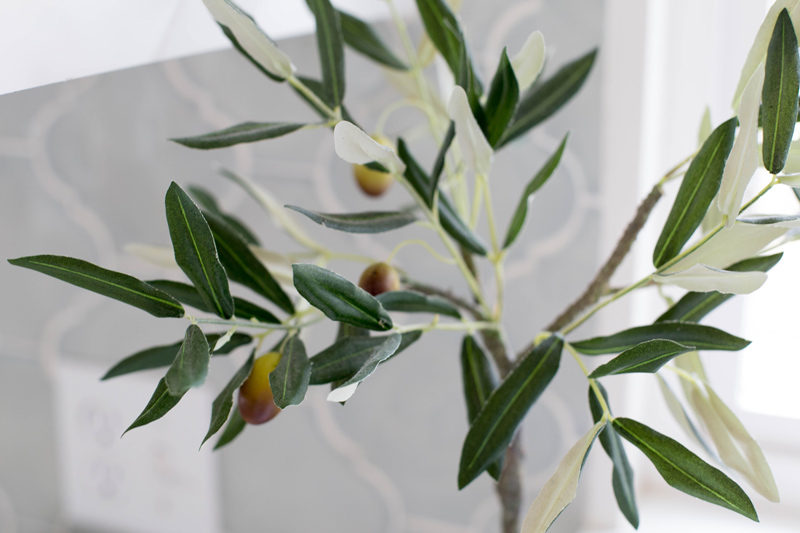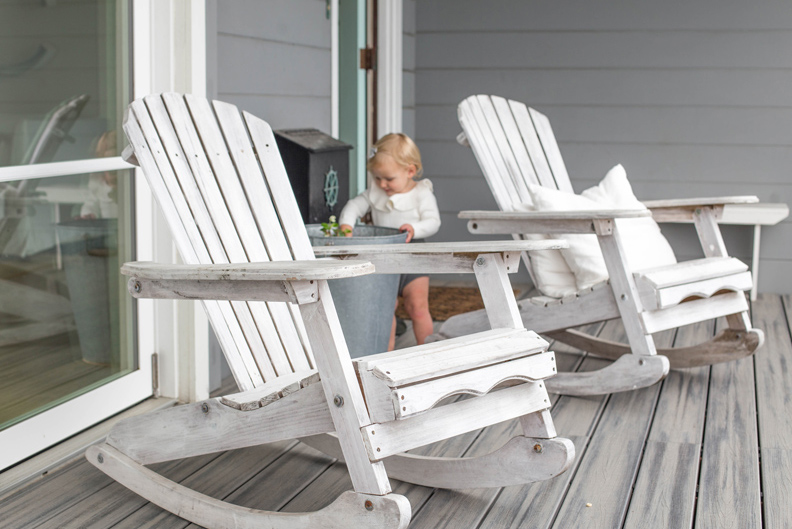 I've been following Ashlyn's vlog since day one and always look forward to her next post. This mama's creative talent and honest take on motherhood is beyond inspiring, not to mention all the helpful tips and tricks she dishes out on the reg!
Here are the home tour-related videos I love from Ashlyn:
+  Beach Cottage Home Tour // Before & After!
+  Beach Cottage Home Tour II
+  Baby Nursery & Kids Bedroom // Home Tour
+  Master Bedroom Makeover

I also snapped a few portraits of supermom Ashlyn, so keep an eye out for more breezy babe style coming your way :)