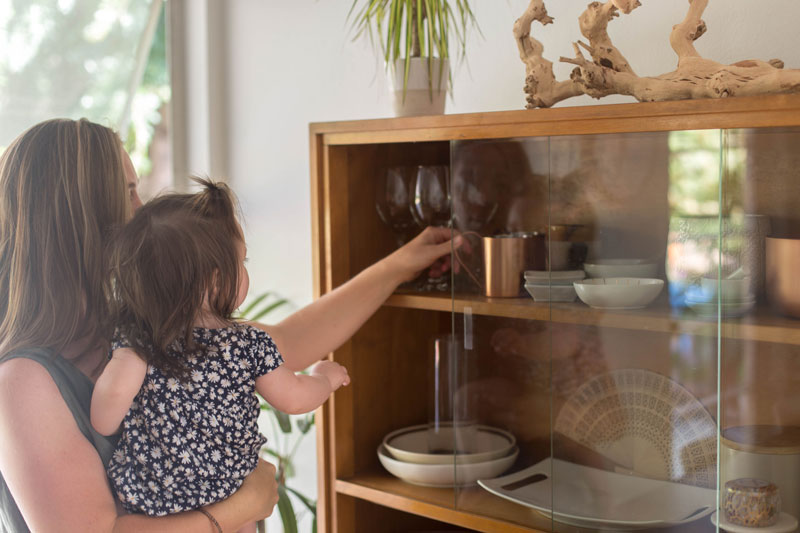 You may feel like you have everything under control at home, but it can't hurt to take a minute just to reassess your living space. Post-holiday season is a great time to refresh. Start by going room by room, then maybe drawer by drawer, considering any and all areas that may need attention, both big and small. There's always room for improvement, even if that means simply finding a better spot to store a single item based on how often you use it.
For example, I walked by the same hallway closet day after day without giving it a second thought before I realized I could really boost the functionality of that space by repurposing baskets I already had. Sometimes it only takes a little imagination and innovation to see things in a new light.
When I get real with myself and reevaluate, committing to an organizing project comes naturally. I'm instantly motivated by the vision I've created for that space and basically work until I get there.
Tidying up homes in style is my passion, and I understand that not everyone has the same positive experience when it comes to tackling messes, so I'm here to help. If you need a nudge in the right direction towards finding order in your space, let's get together. Book your free consultation with me here.