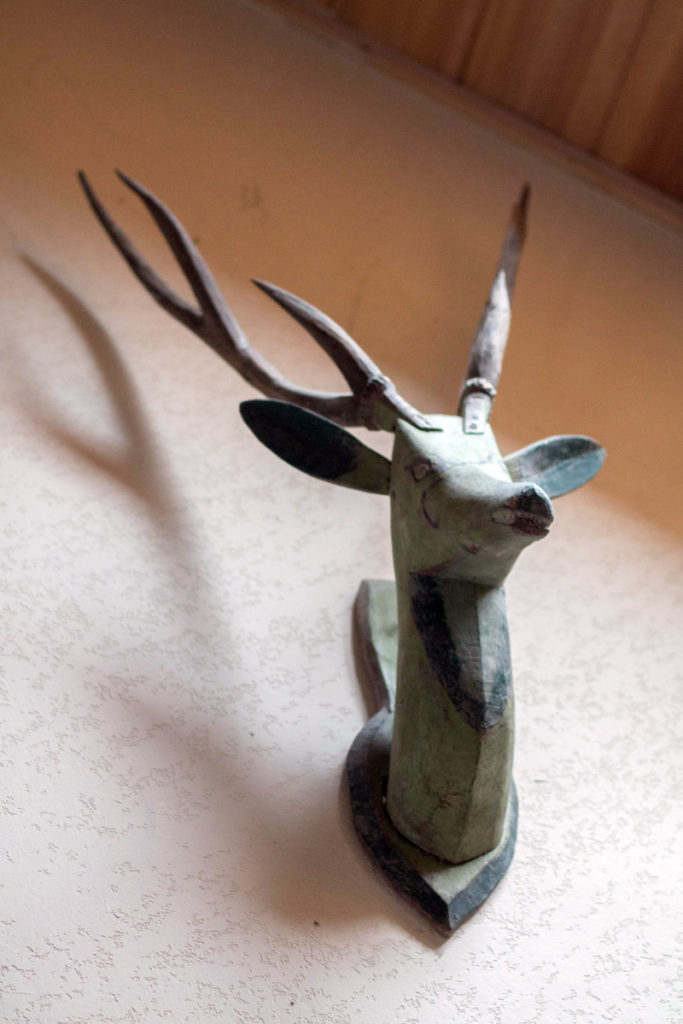 Ryan, Bryn, Obi, and I flew to Washington for Thanksgiving this year. We stayed at this cute Whidbey Island Airbnb right on the water, just a few minutes from my in-laws. The cabin was warm, cozy, and filled with eclectic details from Peru to Hawaii. The place is a one-of-a-kind to say the least, I mean our host literally built it himself! But this space also has a soul, very welcoming and free-spirited.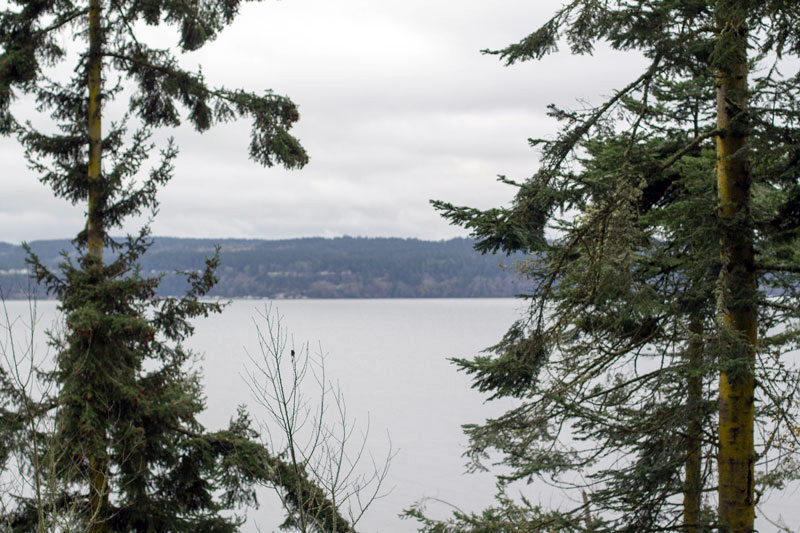 I think my favorite part was the view. I loved all the windows at the back of the cabin, overlooking the giant pines, Puget Sound, and Mount Baker (on a clear day).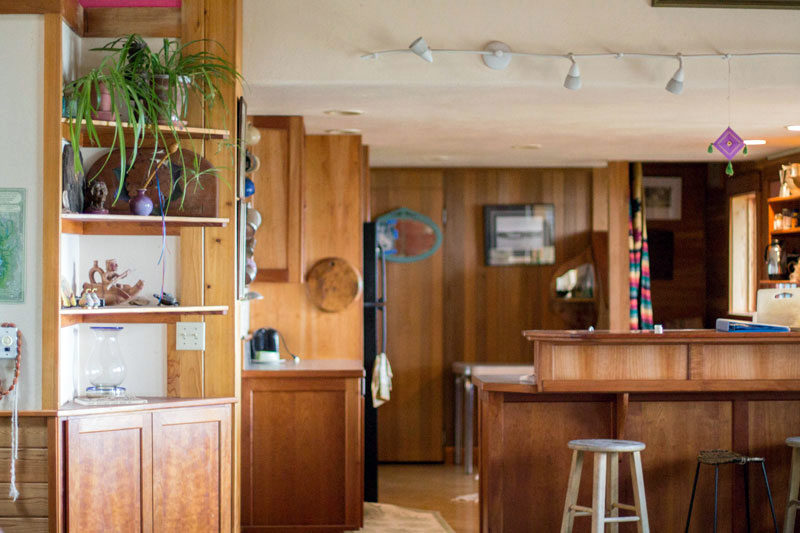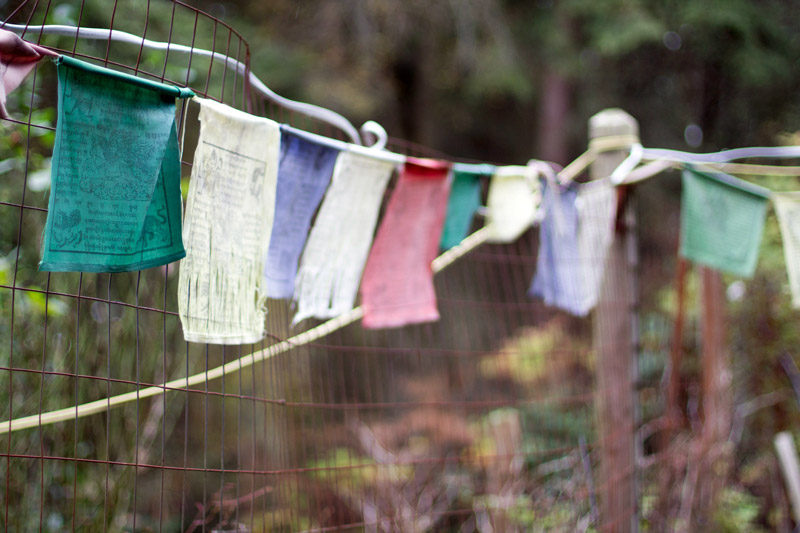 These prayer flags were the first thing I noticed as we pulled up the long, narrow driveway with rainforests on either side of the car. I loved how far back the cabin was tucked into the woods – we aren't used to having that kind of quiet privacy in San Diego.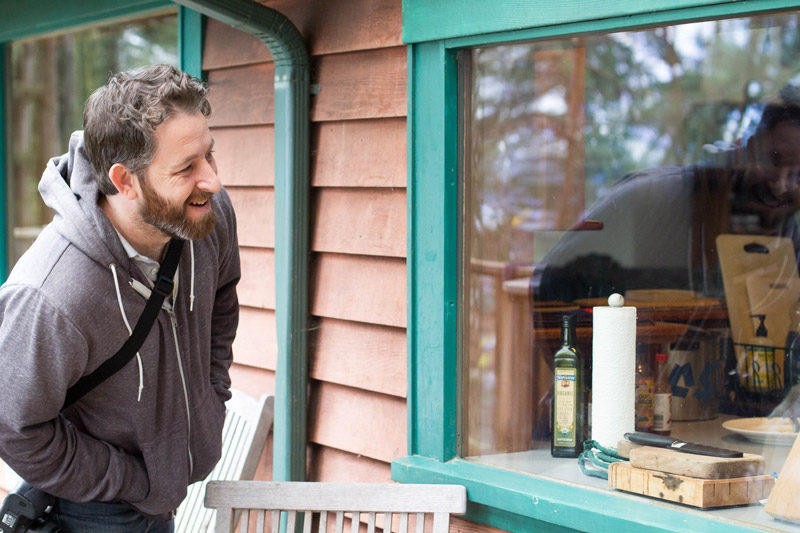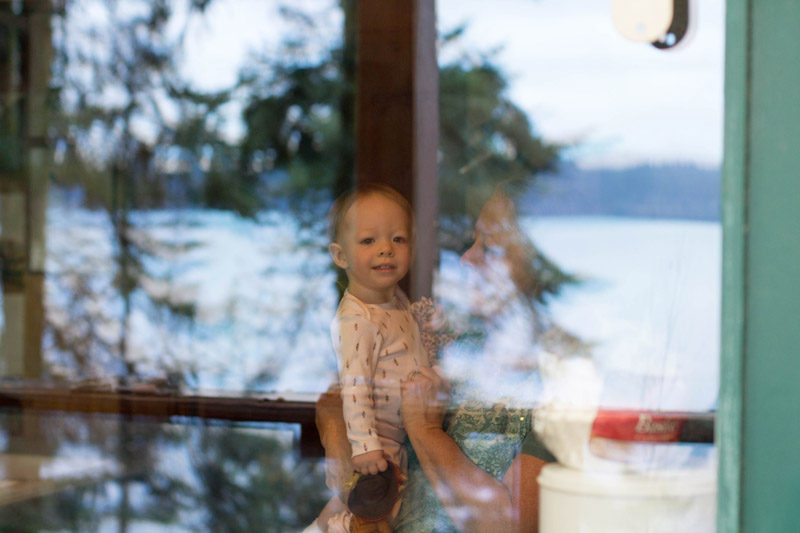 We spent 8 days here, no working, no computers, barely looking at our phones. Just QT with the fam.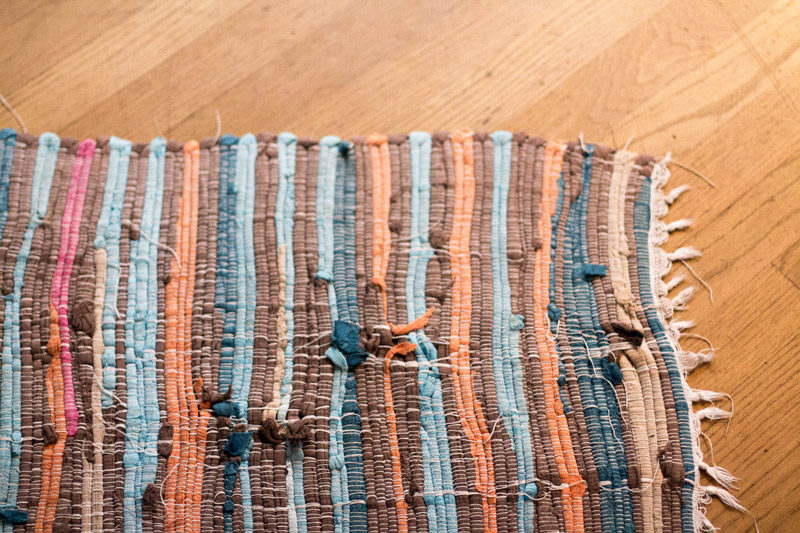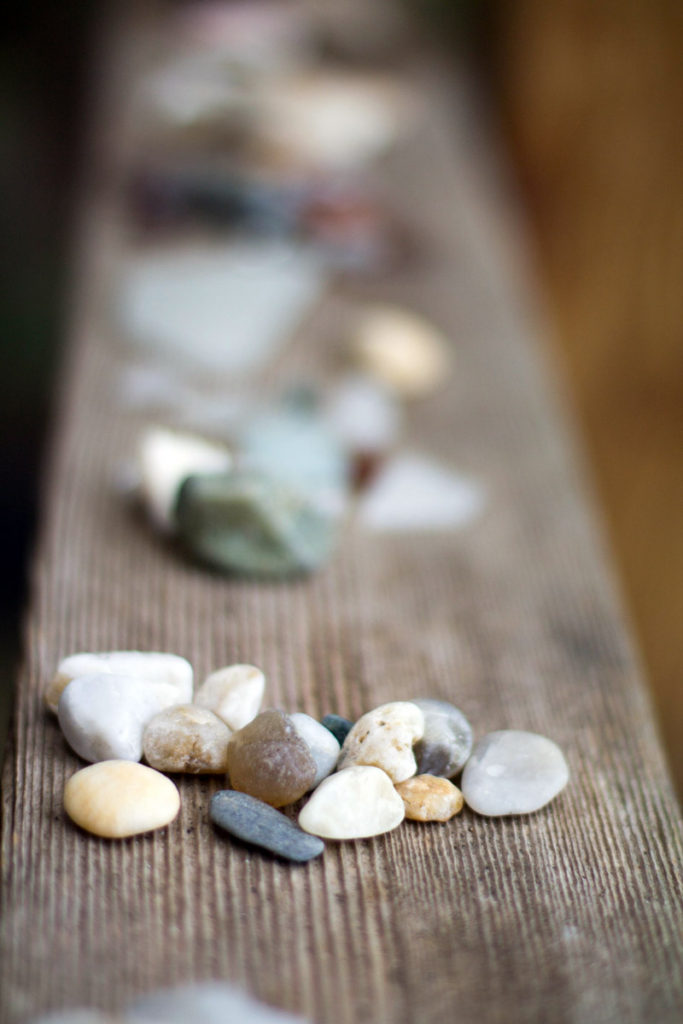 As soon as we checked in, I walked out to the back deck and found all these little pebble and stone collections along the deck railing. I'm assuming other guests added their own findings from the private beach below and it became somewhat of a tradition. Of course we never got around to collecting any of our own pebbles though, maybe next time ;)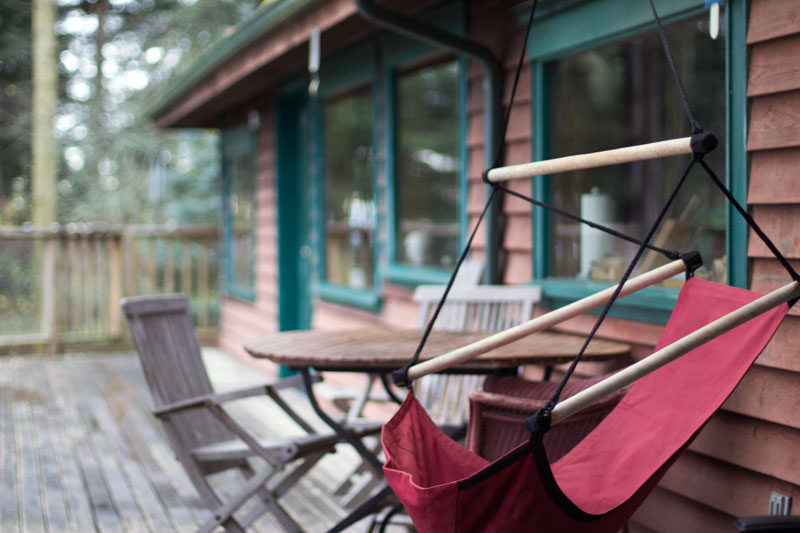 I would have loved to spend more time on this deck, but it was chilly and raining most of the trip. Again, maybe next time we'll visit in the summer.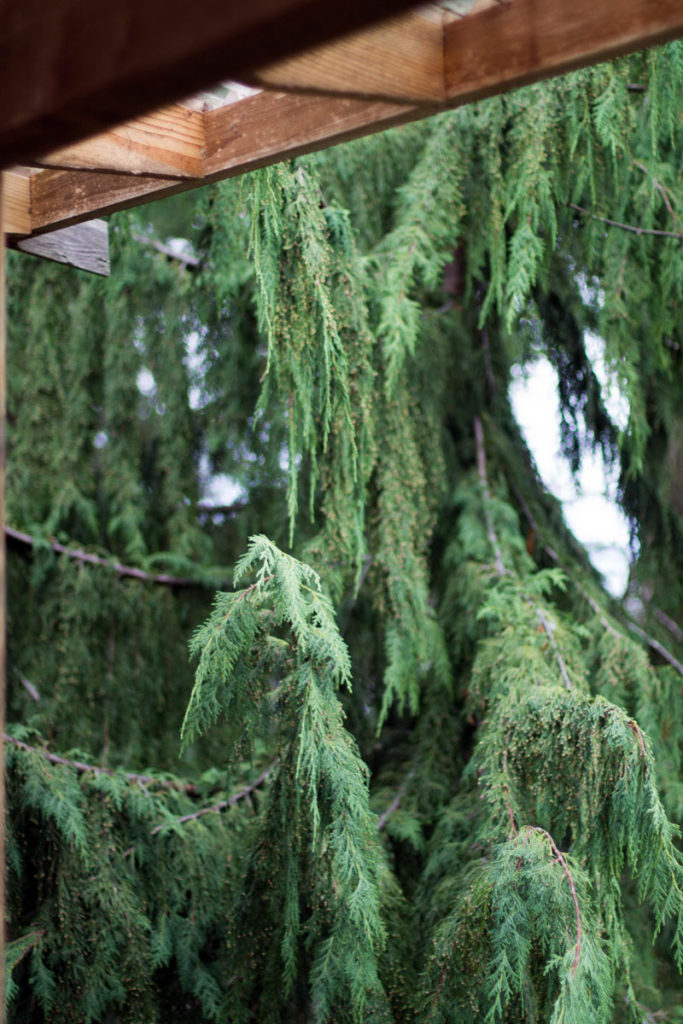 I can't complain about the rainy weather though. Everything is so green and alive here, especially compared to Southern California. I hadn't realized how much I miss the sound of rain. We fell asleep to it almost every night. And in the morning, the air felt so fresh, it actually smelled clean.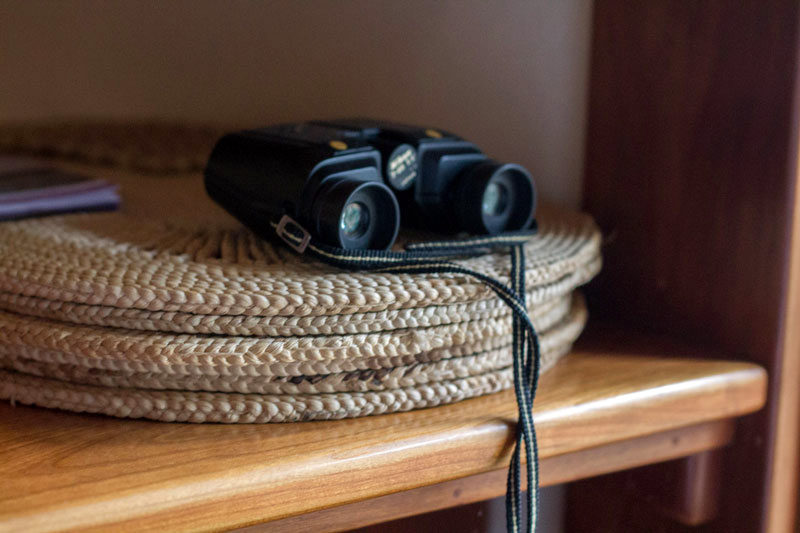 Sharing a few more pics of our airbnb spot tomorrow, see you then!