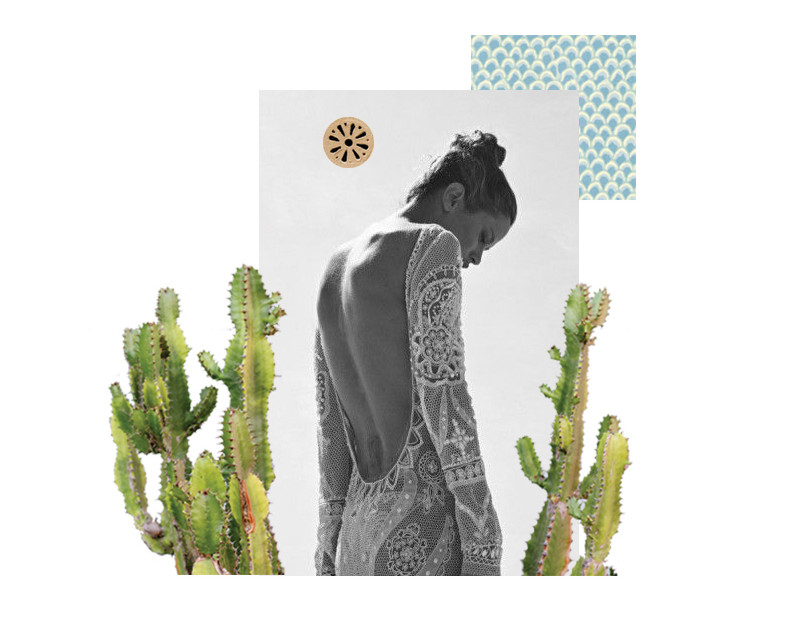 If there's one thing I'm religious about when it comes to self care, it's moisturizing. Not sure why, but I've loved body lotions and creams ever since I was a little girl. Something tells me that my obsession could have started with Hawaiian Tropics suntan lotion. Some of my favorite memories are linked to that coconutty smell, bringing me right back to Cape Cod summers at the beach. I'd be in the warm sun all day, then rinse the saltwater off in our outdoor shower at dusk (the best!), and finally my mom would use aloe vera lotion on my shoulders right before bed. I remember how soft and soothing that all felt, and how healthy and glowing my skin would look the next day. Even though I was just 5 years old, I could appreciate the  importance of pampering ;)
Over the years I've tried so many different products, searching for that perfect balance of natural and luxurious. My skin tends to be more dry, so I love a heavier cream, or even straight up oil. I've learned to avoid perfumes as I'm just too sensitive to anything flowery or sweet. Wearing a strong scent all day usually makes me nauseas! But I can definitely handle something more subtle, like cocoa or shea butter. Here's a quick + easy recipe for my favorite summer-inspired body moisturizer:
Summer Body Butter
1/4 cup cocoa butter
1/4 cup shea butter
1/4 cup unrefined virgin coconut oil
1/4 cup extra-virgin olive oil
Melt the butters and coconut oil to liquid form. Once they've cooled down at room temp (about 30 minutes), slowly stir in the olive oil. Then let your mixture chill in the fridge until things start firming up again (about an hour). Use a hand mixer to whip ingredients into a fluffy buttercream. Scoop butter out into a hermetic jar and enjoy after soaking in a hot lavender bath ;)
If you have any body lotions that you swear by, please let me know! I'm always on the hunt for another must-have. I'll be sharing a list of my non-homemade go-to self care products very soon, so stay tuned!