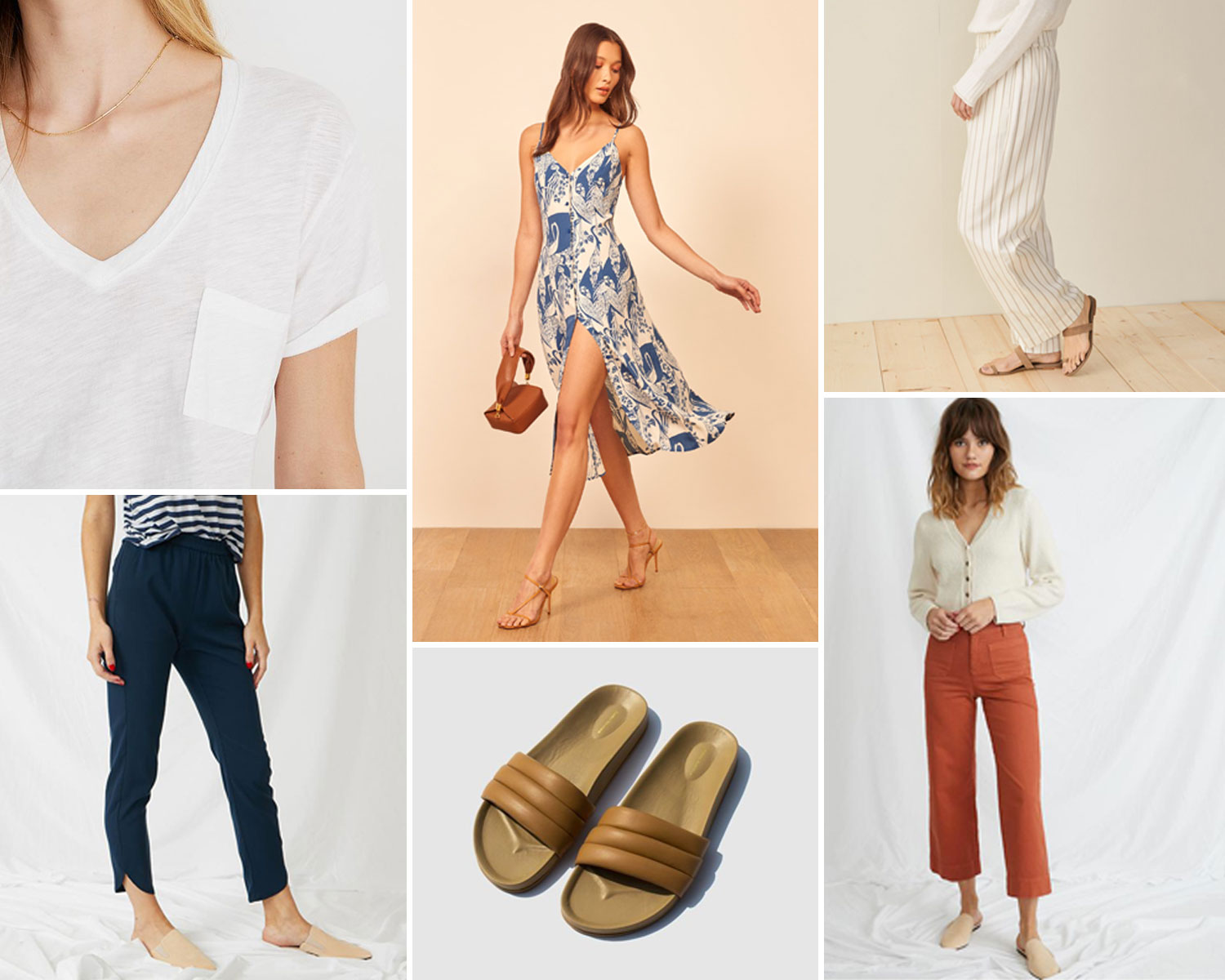 Post-closet clean out, you should absolutely LOVE every single item of clothing you own. You've cleared away the clutter so that your favorite pieces can shine even brighter. Your personal style is so evident in the collection you see before you, getting dressed is like shopping in your own little boutique. 

What's the one thing in your closet that makes you feel beautiful/empowered/relaxed? Whatever that thing is, whatever makes you feel the most like your true self, WEAR THAT. Dress in a way that says so much about you, without having to actually say anything at all.

Here's just a quick list of go-to's for me, spring 2020 edition:
+ I have this lightweight, v-neck madewell tee in just about every color.
+ These swingly marine layer pants look like something I could live in.
+ This flowy reformation dress is perfect for date nights or beach days in flats…
+ Preferably these beatrice valenzuela sandals!
+ Another pair of jammie-like pants that I can definitely get onboard with by jenni kayne.
+ This whole ensemble (both the marine layer cardigan and marine layer pants) needs to get on my body, like now.
What are your picks for this season??