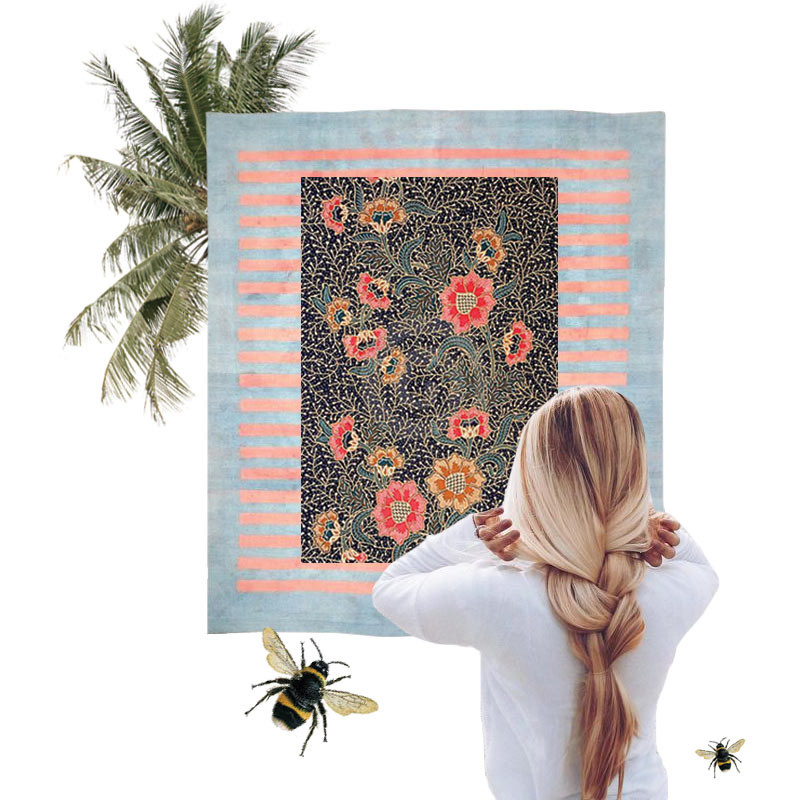 Ok, to be honest, I try to go as long as I can without washing my hair. Not only is it time consuming and go against my low-maintenance style, but it also totally dries out my superfine strands. So at night, I usually brush it before bed to distribute all those naturally-produced oils, then tie it in a loose braid to avoid nightmare tangles in the morning. If my hair is already feeling kinda frazzled, I love using a little coconut oil on the ends. This has worked like magic for me, and it got even better when I started adding honey and extra virgin olive oil to the mix:
Split End TLC
1 teaspoon extra-virgin olive oil
1 teaspoon unrefined virgin coconut oil
1/2 teaspoon honey
Lightly melt these 3 ingredients on the stove or in the microwave, then stir 'em up. Apply this syrupy serum to dry split ends before bed and let it soak in overnight. If sleeping with oil + honey bugs you out, then just be sure to leave this treatment on for at least 3o minutes, so your hair has the chance to absorb everything. Then rinse, shampoo, and condition.
Try this little hair secret and let me know if it helps!