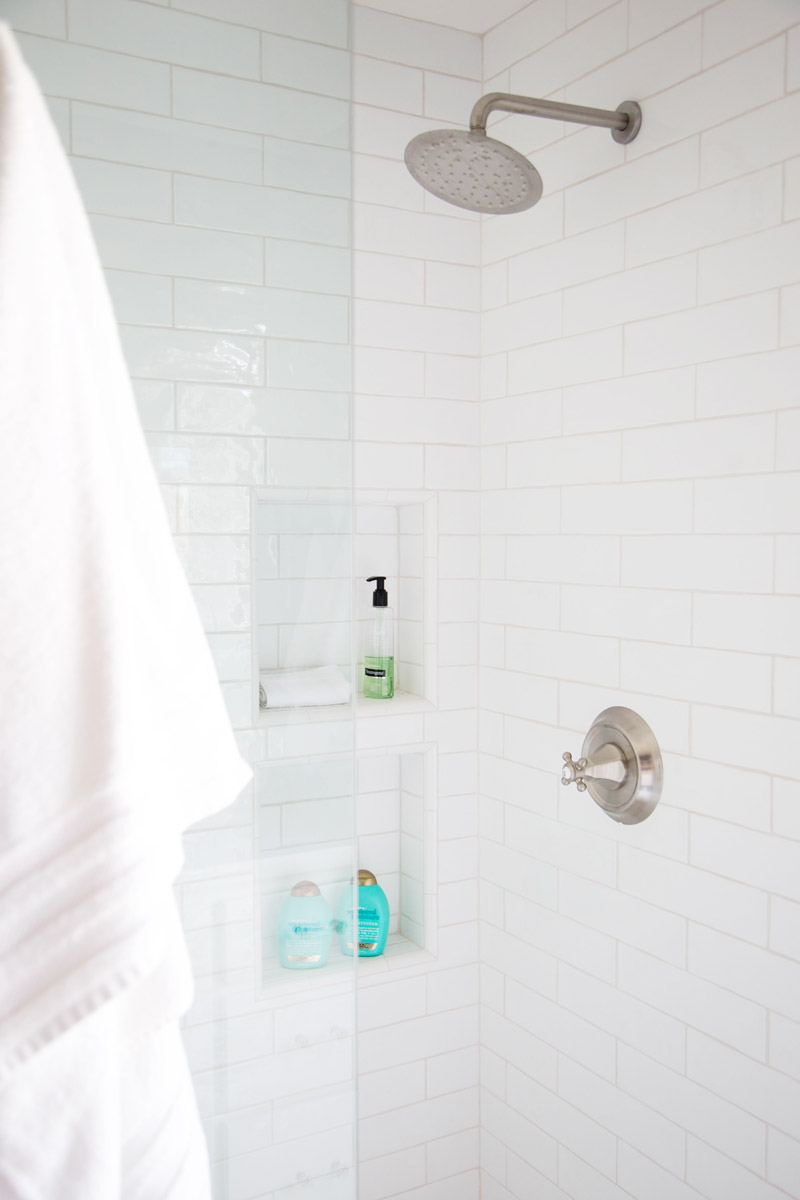 As I wait to meet my second little girl, self care has really become a priority. I know I'm up against many sleepless nights ahead so I'm taking advantage of all the resting time available to me now. Of course I love to treat myself to a pedicure or massage here and there, but taking care of my skin is a daily ritual that I stick to religiously. Here's a quick rundown of my skincare routine with links to all my favorite products:
+ Before bed, I start with removing any eye makeup (if I actually got around to putting mascara on that day) with a homemade mixture of 2 tablespoons olive oil, 1 teaspoon liquid castile soap, and 1/4 cup filtered water. This little blend actually lasts me a while, but if I don't have any on hand, I usually use makeup remover pads by Almay.
+ Then I move onto rinsing my face with luke warm water and working my favorite facial cleanser, Kiehl's Blue Herbal Acne Cleanser Treatment, in an upward circular motion.
+ Then I rinse again, pat dry, and apply a very mild skin toner, Kiehl's Cucumber Herbal Alcohol-Free Toner – super refreshing.
+ Lastly, I go with lots of moisturizer, and surprise, surprise, it's another Kiehl's product (this is not a sponsored post, I've just been a loyal fan for the last 10ish years). My all-time favorite is their Ultra Facial Cream. I also love their Creamy Avocado Eye Treatment which I use at night, when running errands (and skip makeup), and just before a long flight.
+ Quick tip: Always moisturize your neck too! Sometimes we forget how delicate that skin is and that it needs just as much love as our faces.
+ My morning routine is basically the same as above, except I usually swap out the herbal cleanser for Alba's Acnedote Face & Body Scrub. It feels so good to start the day with a little exfoliation.
I've stuck to this routine for so many years that there is NO WAY I could ever go to bed without washing my face now. The habit is just so ingrained. What does your nighttime regimen look like? Please send any personal product favorites and/or skincare secrets my way!