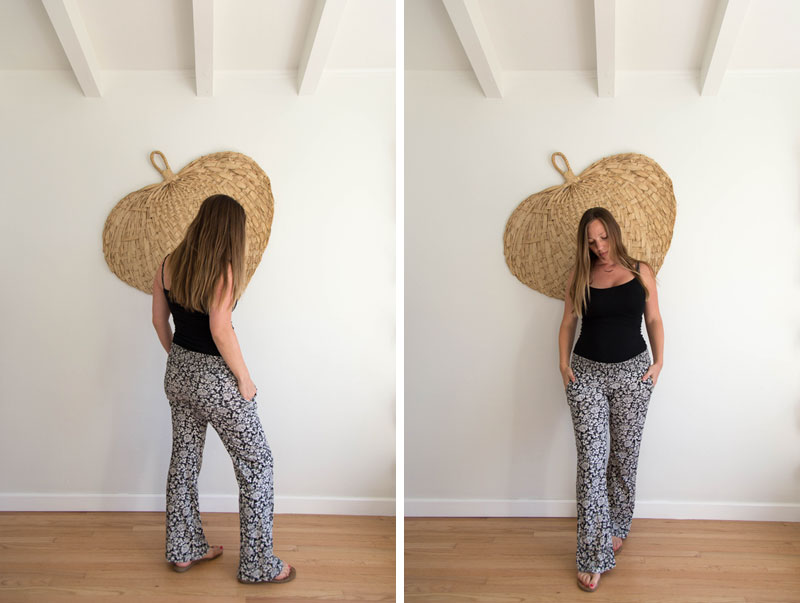 It may be mid-November, but we're just starting to feel the beginning of Fall in San Diego. I've been layering pieces to give myself options as temps change throughout the day, and most outfits start with this black cami as a base. These easy jammy-like flare-leg pants are perfect for both lounging around the house or running out with the babes. If I can get away with feeling this comfy in public, I'm doin' it.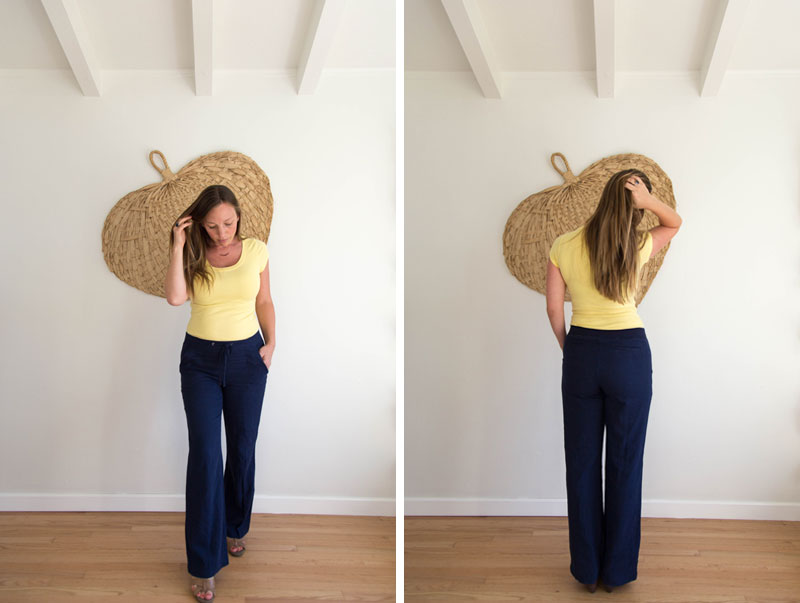 I wore this pop of color to a hotel photo shoot and happily surprised by how much a bright tee can affect my mood. I guess I should venture out of the neutral zone more often.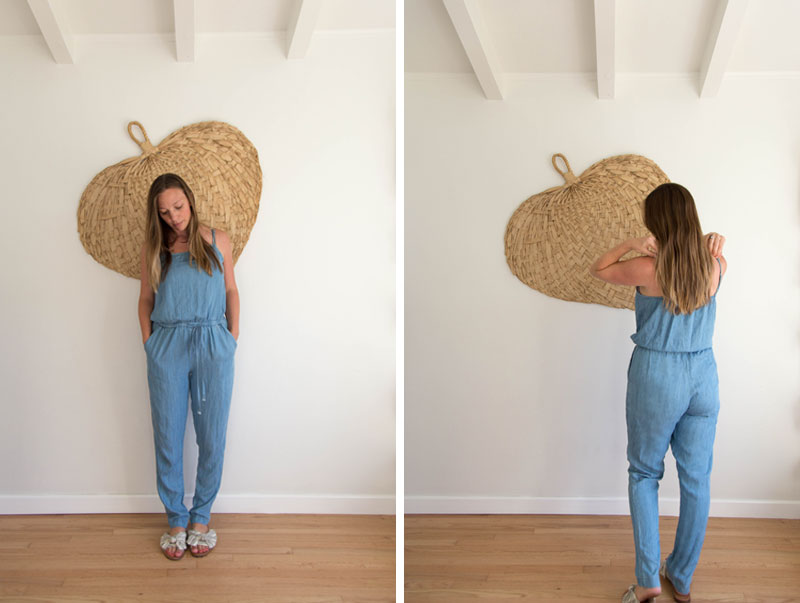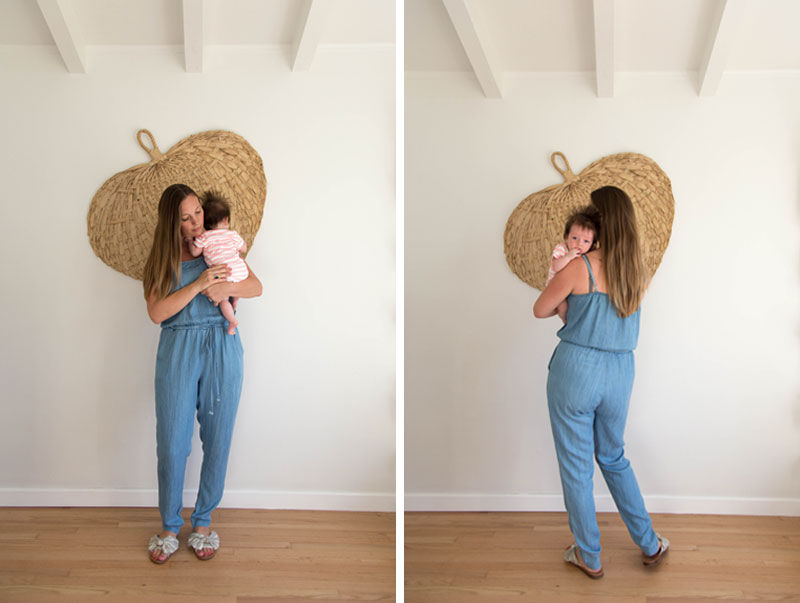 Oh and a lightweight denim jumper that I never thought I'd wear in a million years turns out to be one of the most comfortable things I own. I just bought a mini one for Baby Lily because I'm that mom now ;) She insisted on a making a cameo in this post.
An update on life with two bebes is in the works, so check back soon!