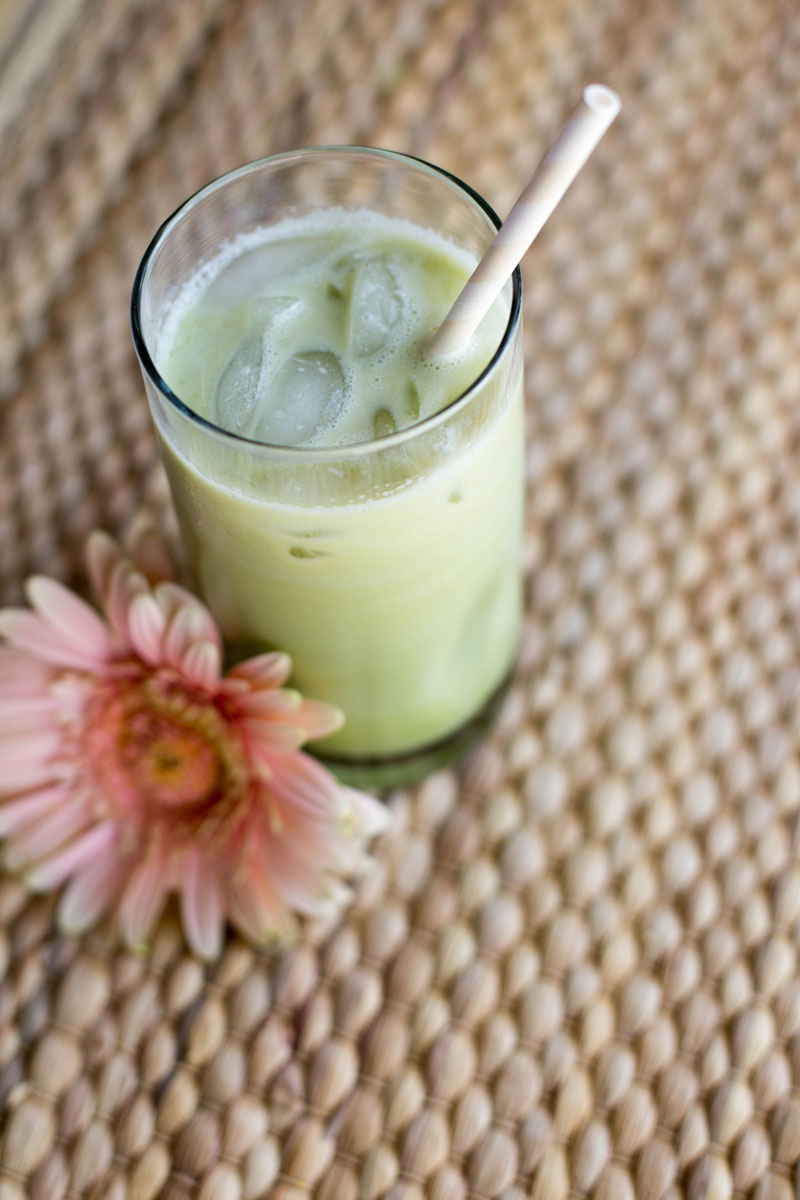 I may be a little late to the matcha party, but I made it and that's all that matters now. Over the summer a friend ordered an iced matcha latte and let me try a sip. SO GOOD. I've always liked green tea, but this fresh flavor is on a whole new level.
Then she went on to tell me all about its magic powers. Matcha is a true superfood with a ridiculous amount of antioxidants, fiber, vitamins, and other detoxifying, cancer-fighting properties. It also boosts metabolism and calms the mind, enhancing our mood and concentration – all without the jittery, dehydrating side effects that often come with coffee. The list goes on and on, check out more health benefits here.
But all health-nut stuff aside, matcha just tastes amazing. I want to share this little recipe so you can make your own iced matcha latte at home someday (you probably should do it today, like right now, right now).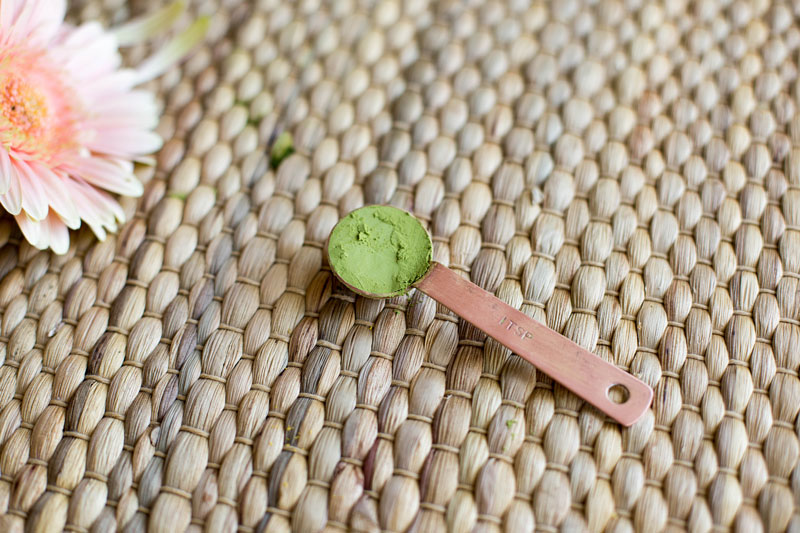 First start with a high quality matcha powder. I picked up U-matcha Natural by the Republic of Tea from Whole Foods.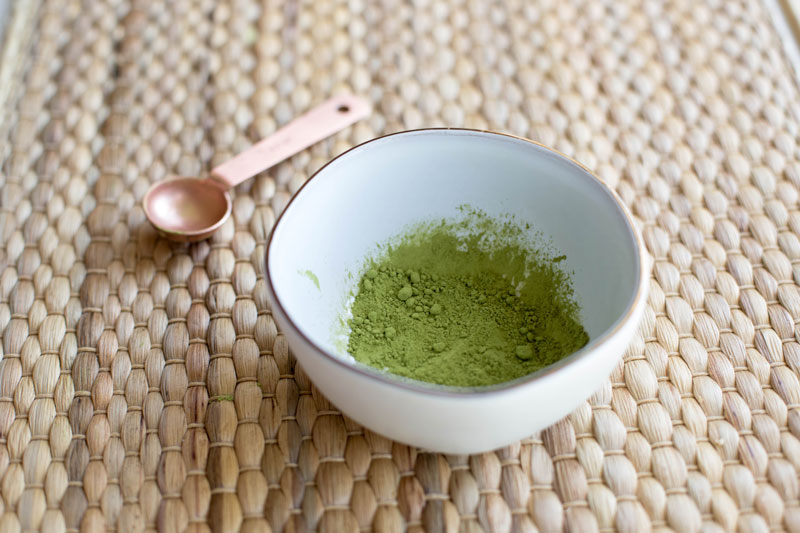 Add 1 tsp of matcha powder to a warmed bowl – I usually pour hot water in the bowl, swish it around, then pour out and dry with a dish towel before adding the matcha.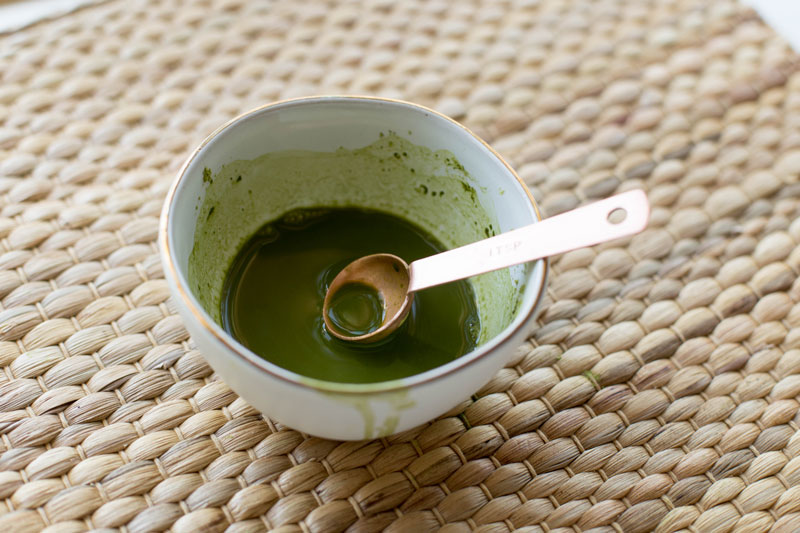 Pour 2 tbsp of hot (but not boiling) water and stir – sometimes I use a mini whisk to blend together better.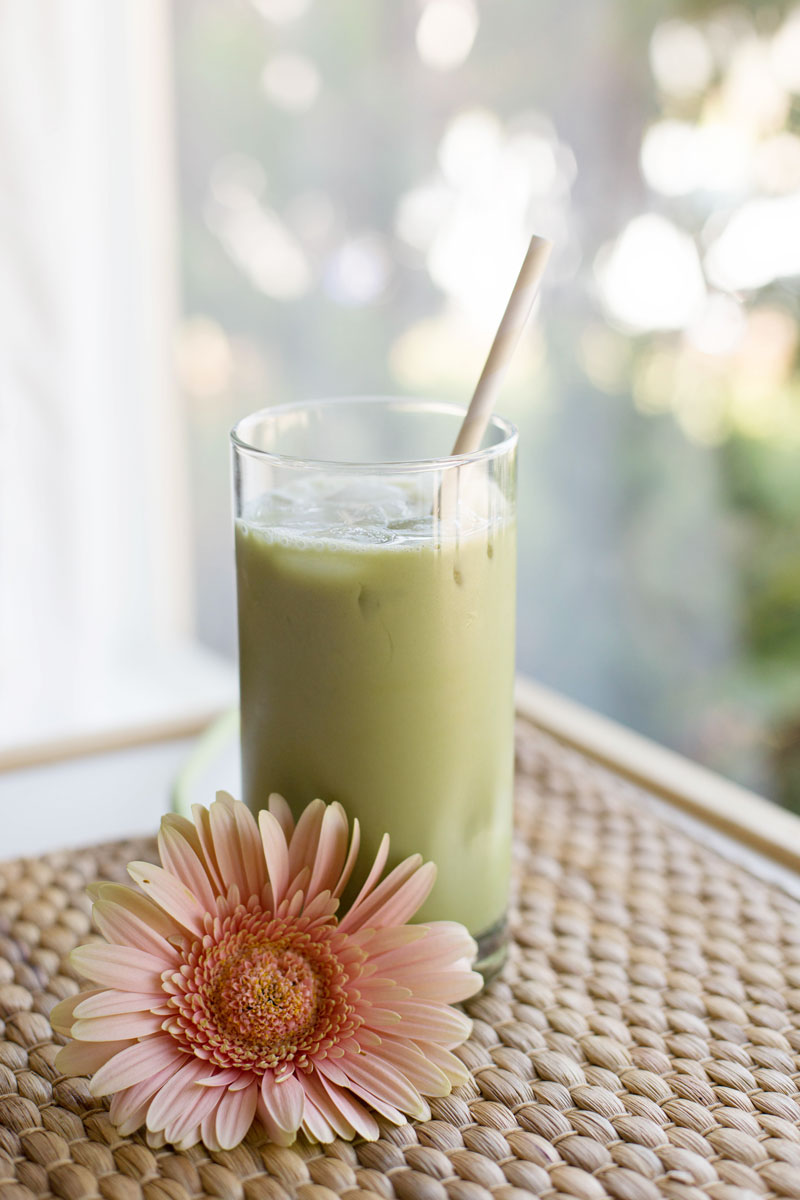 Pour matcha mixture into a tall glass with ice, add about 8 oz of almond milk and stir. Sometimes I mix in a little honey for a natural sweetener, but that is totally optional and not always necessary in my opinion. Lastly, sprinkle a little matcha powder on top and ENJOY!