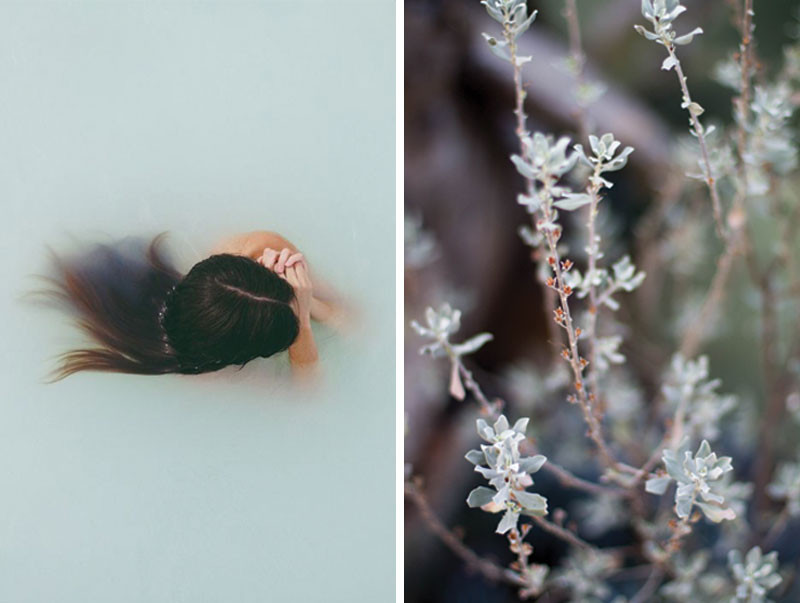 OMG, I can't even begin to explain how much I love just soaking in a hot bath. Especially since having Bryn, it's like my reward at the end of each day. Within 5 minutes of putting baby girl down for the night, you better believe that faucet is running!
I hate to complain about health issues here, but I feel like I have to mention the back pain I've been dealing with these last few months, 9 to be exact. Not knowing the cause has been pretty frustrating, so I thought I'd throw it out there just in case you or someone you know has experienced something similar.
I've tried regular massages, yoga, stretching, walking, heating pads, ice, etc. I even went to physical therapy for a series of 8 weeks, but nothing has helped as much as my evening baths. Epsom salt and lavender are key, and I know other essential oils can add great benefits. Epsom salt not only relieves aches + pains, but it smooths + softens the skin, unclogs pores, and relaxes the mind + body. It also flushes out toxins and balances our pH levels.
So if your muscles are feeling achy, or you just want an excuse to press pause, add the ingredients below to warm running bath water and soak your bod for at least 15 minutes. You'll sleep like a baby that night too, I promise!
Lavender Bath Soak
1 cup epsom salt
1 cup baking soda
2 drops lavender oil
Optional:
2 drops peppermint oil
2 drops eucalyptus oil
2 drops rosemary oil
Also, if you have any other suggestions to relieve back pain, please let me know. I'm at the point where I'd try just about anything! Thanks in advance xo