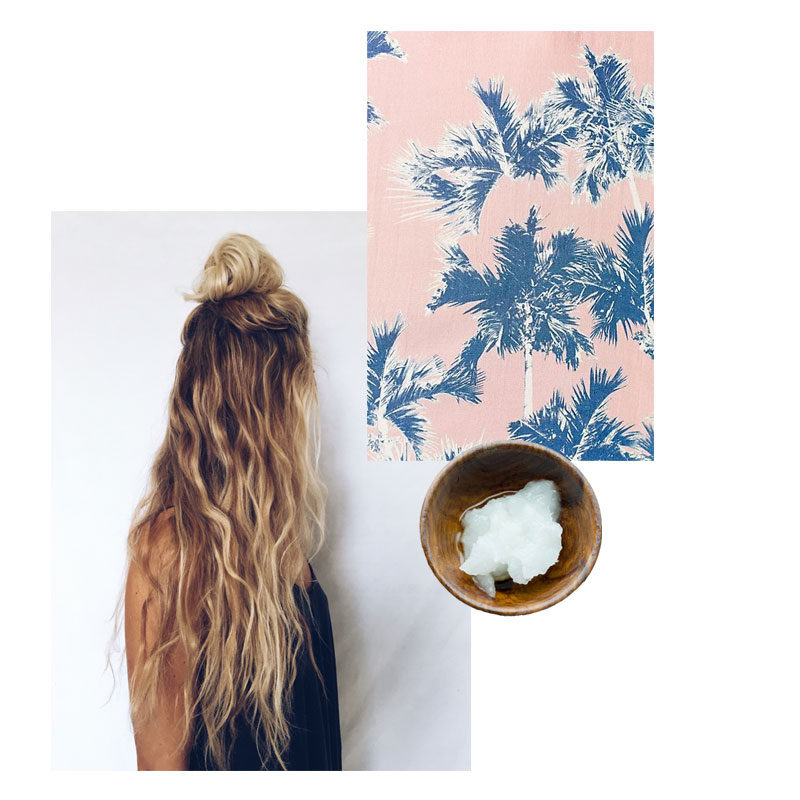 We may be moving into a chillier season, but summer beach waves will always look good to me. And they seem to work even better with unwashed hair, so this mermaid style is perfect for the lazy girl (me!). Try this quick Homemade Beauty recipe and give your locks a taste of island life, all without ever leaving the house.
Coconut Sea Salt Beach Waves
1/2 cup coconut milk
1/2 cup distilled water
1 tablespoon sea salt
1 teaspoon unrefined virgin coconut oil
Over low heat, warm coconut milk and water in a small saucepan. Add coconut oil and sea salt and stir together until everything dissolves. Let mixture cool, then pour into a spray bottle. Spray on damp hair and allow it to air dry. Go out and dazzle everyone without shame.
If you're into this whole natural beauty thing like me, be sure to sign up for my private mailing list aka monthly chill pills sent directly to your inbox. In the meantime, check out more of my recipes, and other healthy hair tips!