The Chill Mama is an interview series featuring bold and beautiful mothers. Each month, I reach out to an amazing woman who loves her babies fiercely but also believes in the power of self care. I'm always interested in hearing her unique story and how she keeps her cool on a daily basis – because in all honesty, I need all the inspiration I can get ;)
*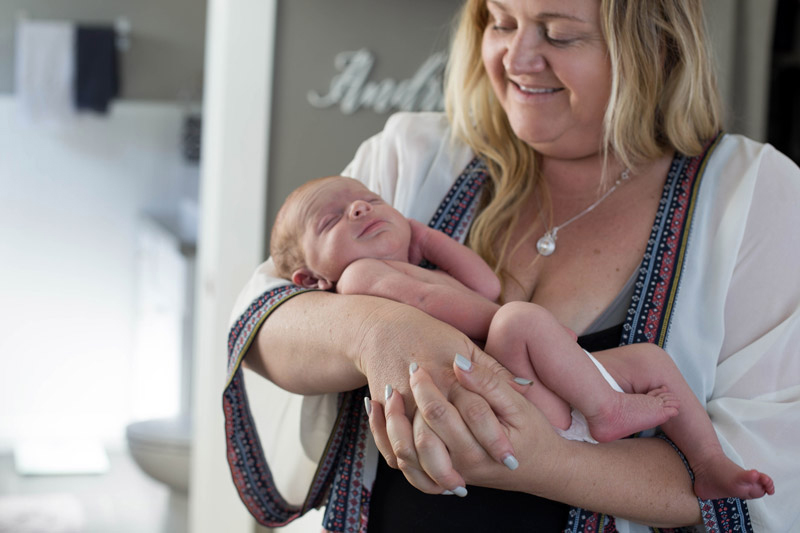 Janet Gilbert, 34, School Counselor, San Diego, CA
Mama to Andrew, 12 weeks old
*
What does a typical day look like for you?
Recently, as much as I try to get in to a routine, I find that there is no typical day…but this is what I love about being a new parent. Every day is a new adventure. One thing to be counted on though is that each day begins with my old pal…coffee.
What does a dream day look like for you? Think unlimited time and $$$!
My guilty pleasure is watching the Real Housewives of anything (seriously, I watch them all) so I'd say that Doreet from the RHOBH has a pretty enviable day: stay at home mom, sprinkle in a nanny, a personal chef, a housekeeper and then just have fun all day with my kids and friends. That would be pretty great. In all seriousness though, if we could go back to Costa Rica to relive a day of our honeymoon that would be pretty awesome. Nothing more relaxing than a couples massage and an all inclusive swim up bar in the rain forest. Until then I'll settle for some baby snuggles.
How do you chill?
Lately, "me time" has been limited but I wouldn't have it any other way. I do enjoy a good massage and yoga class, so hopefully I can sprinkle a few of those back in soon.
Describe your labor + delivery experience in a nutshell (if that's even possible).
I had a scheduled c-section, the recovery was tough but being able to plan ahead was a nice perk…besides of course having a healthy baby at the end of it all. : )
What would you say to your pre-mama self?
Don't be so hard on yourself. Be proud that you are doing the best you can.
Besides your lovies, what's the one thing you couldn't live without?
I'd say my dogs, but I consider them my lovies as well…so I'll go with a good pair of fuzzy socks!
If you could hop on the next flight, where would you go? With or without the littles?
Portland, Oregon to visit Andrew's Aunt Beth!
What are you listening to these days?
Country music, Andrews Octoplush, and Raffi Pandora.
What is the last book you read?
Llama Llama Red Pajama (one hundred times because it makes Andrew smile!) Last non children's book: Devil in the White City.
And the last thing you ate?
Turkey burgers and a beet and artichoke salad
Early bird or night owl?
Night owls for sure, luckily with Andrew I get to be both (haha)
Coffee or tea?
Both!
Dogs or cats?
Dogs for sure.
If you could leave us with one bit of #momlife advice, what would it be?
Just wear the yoga pants and use the hair tie! You don't need to dress up for anyone…no matter what the magazines say.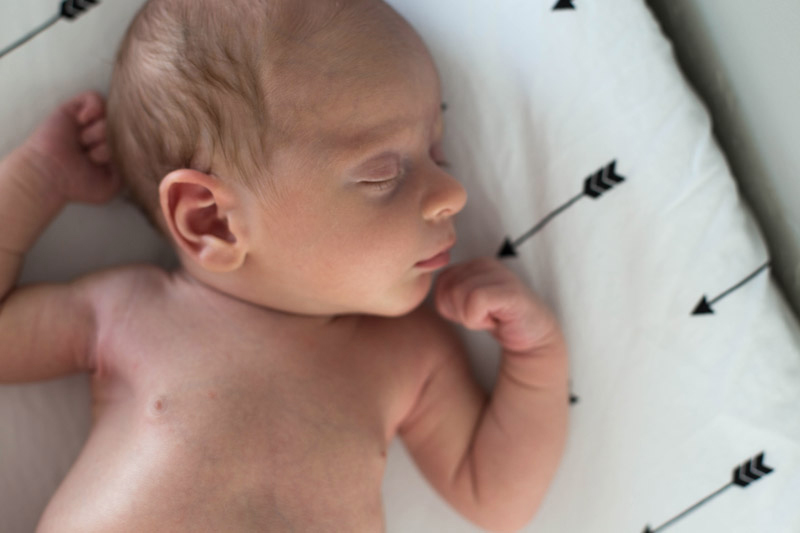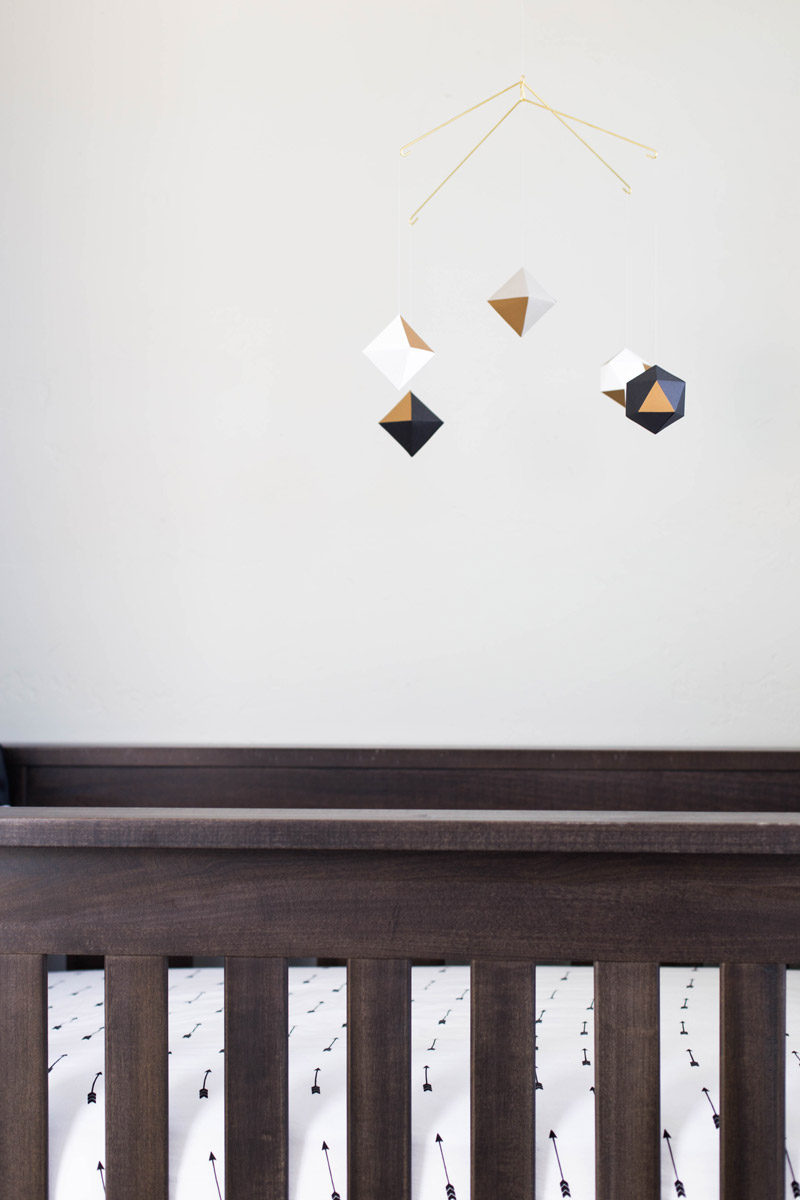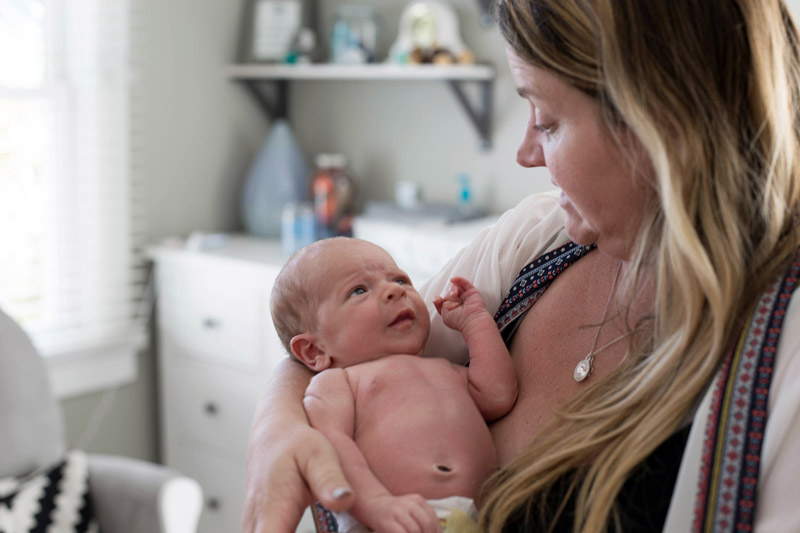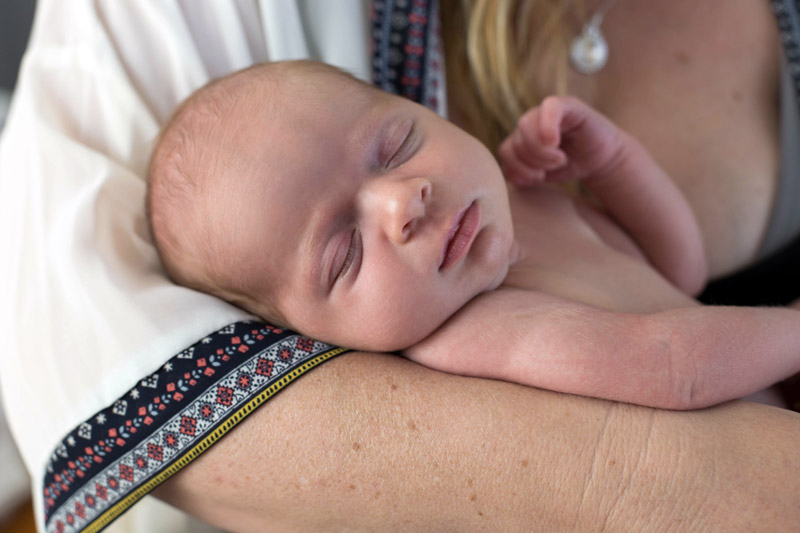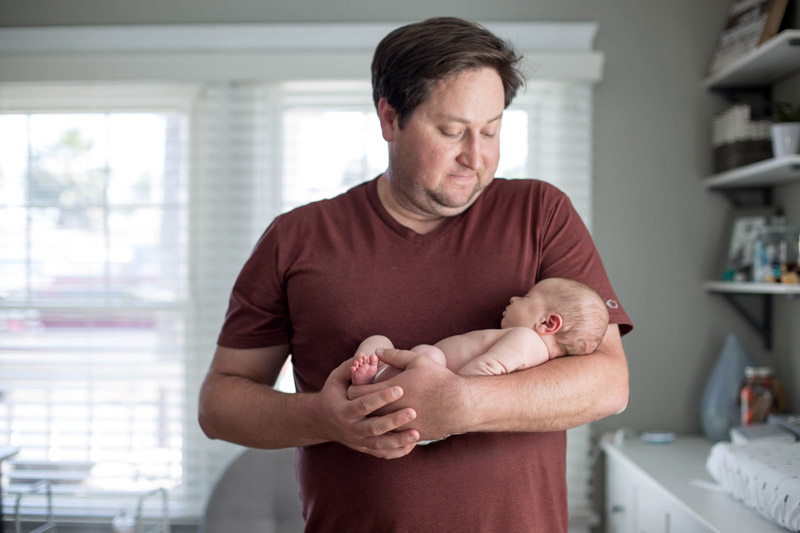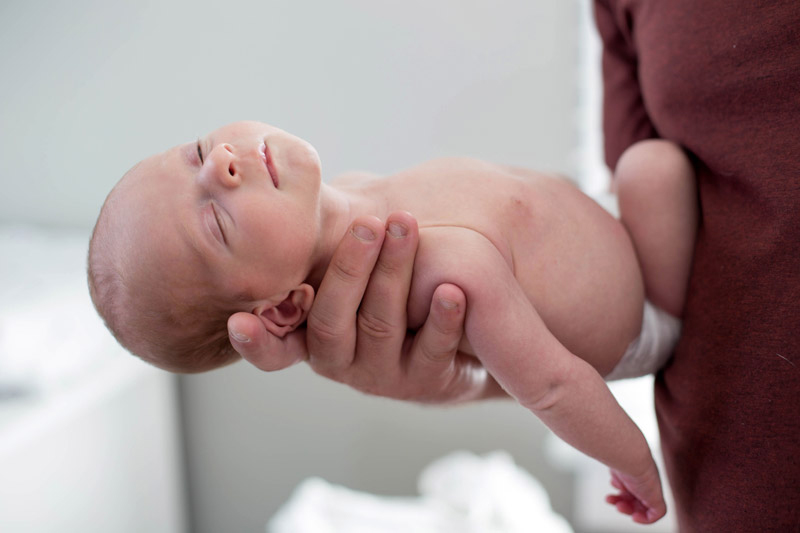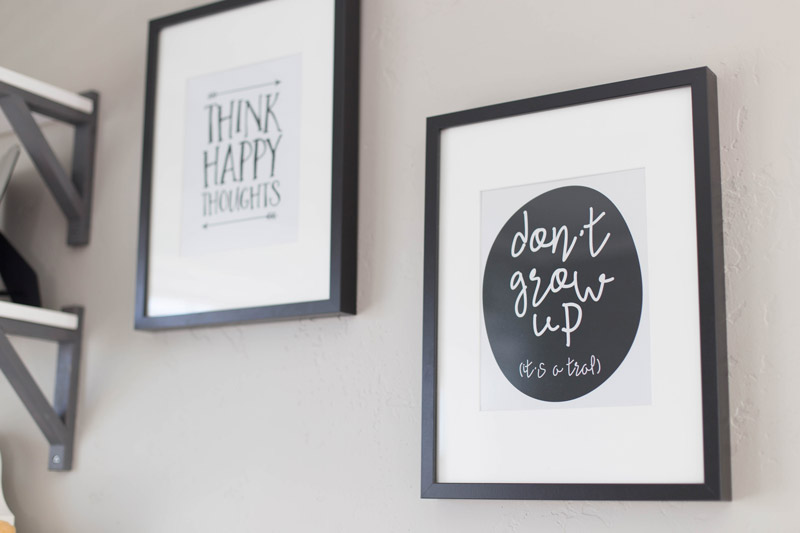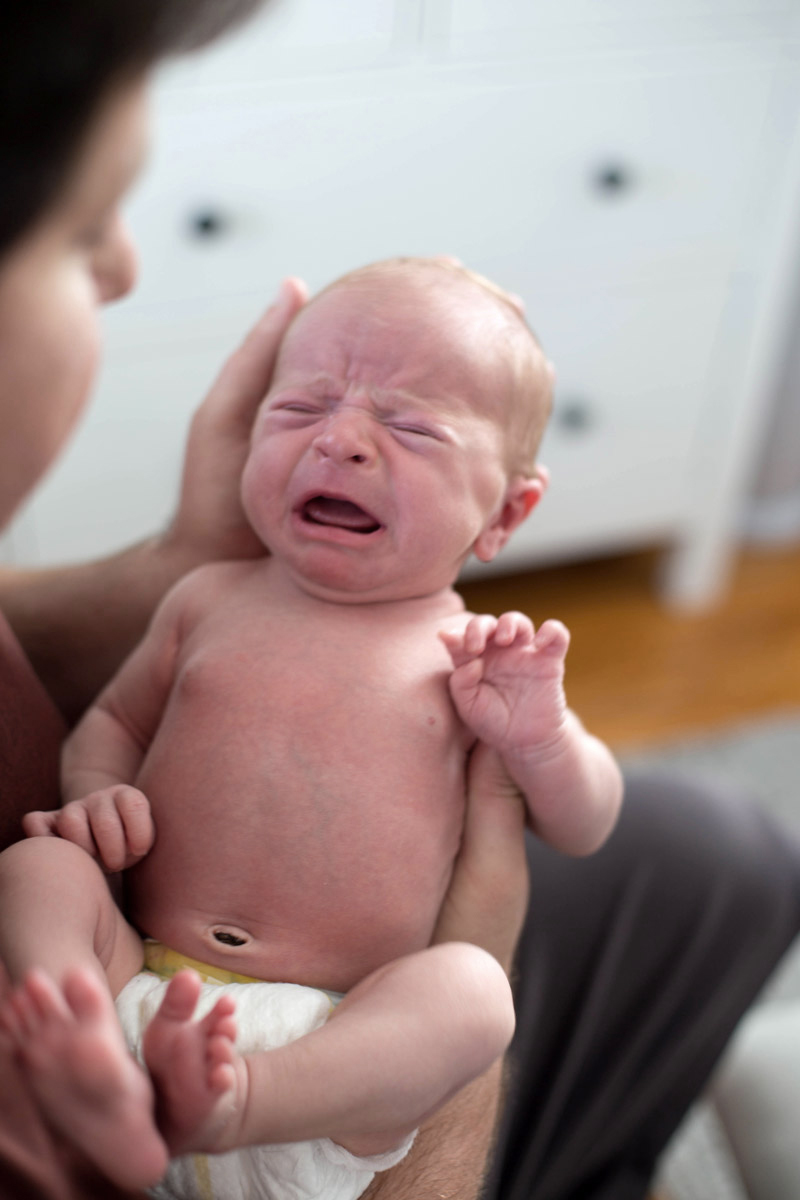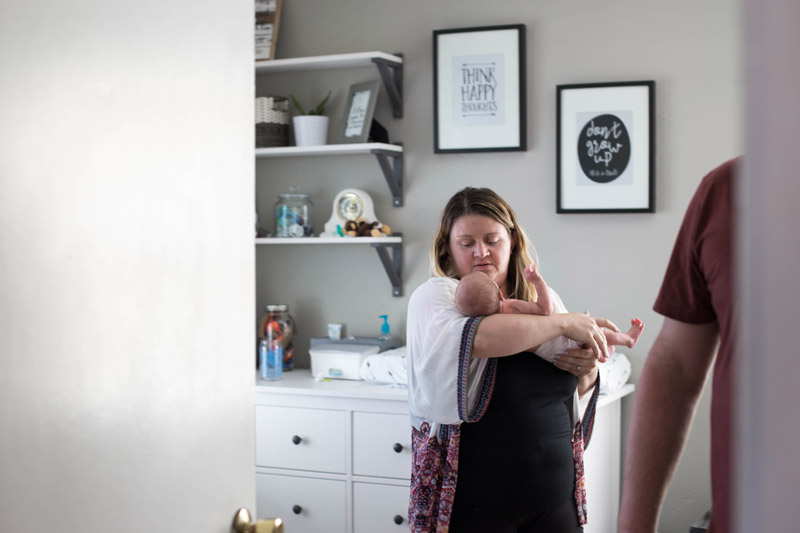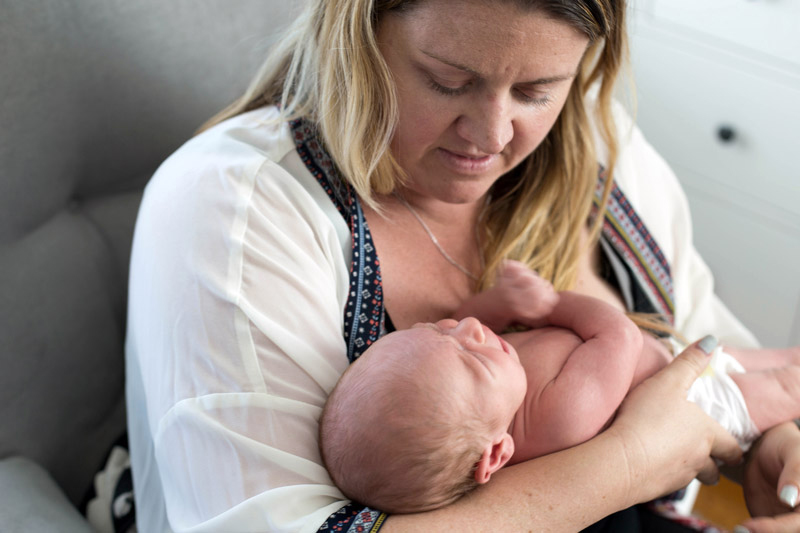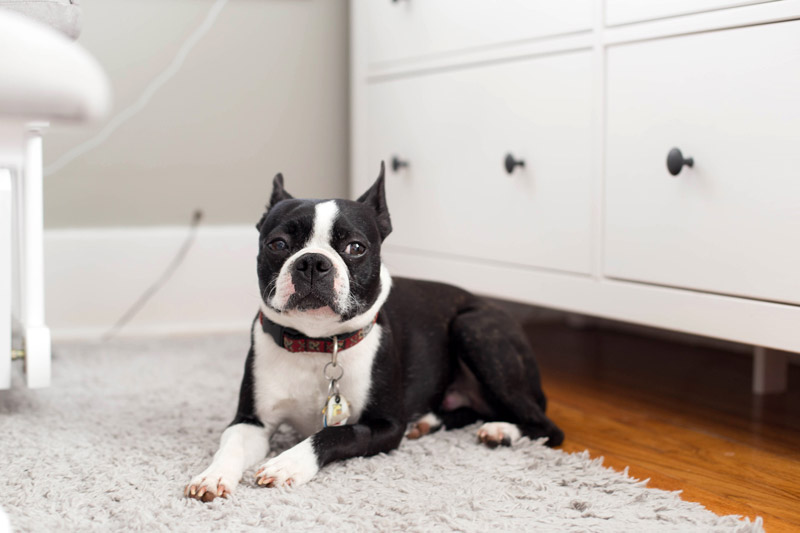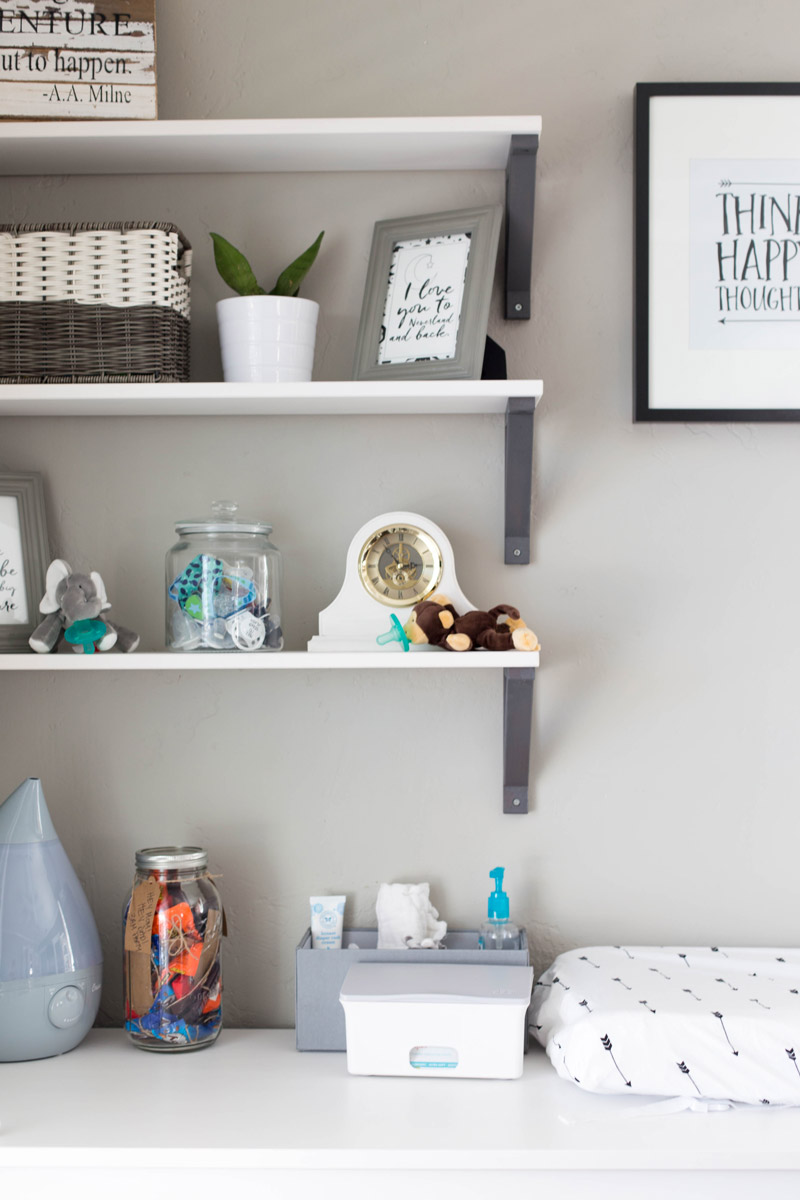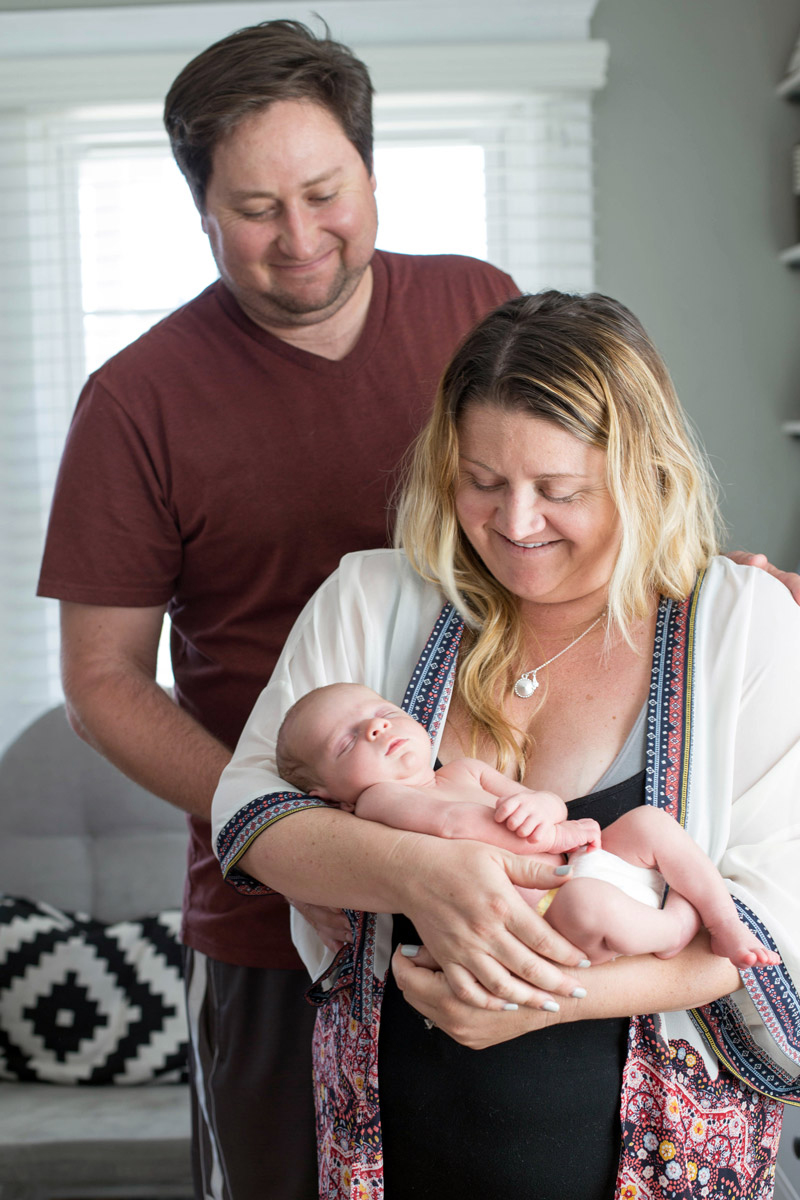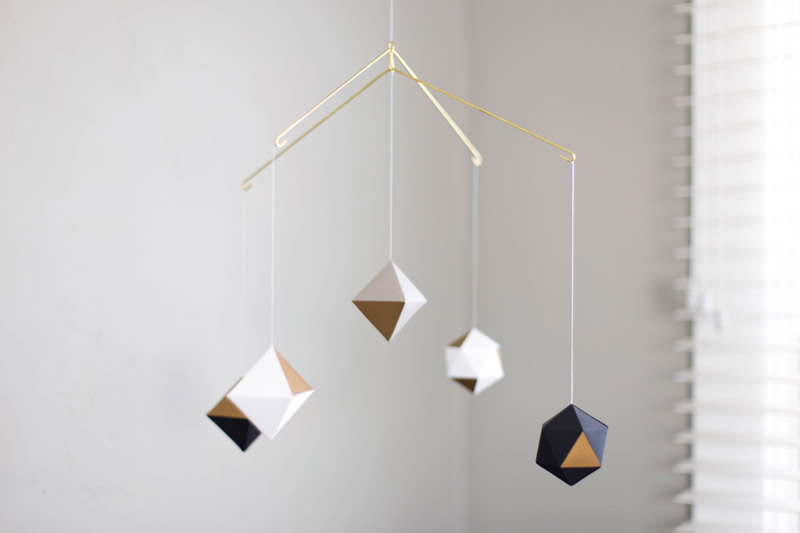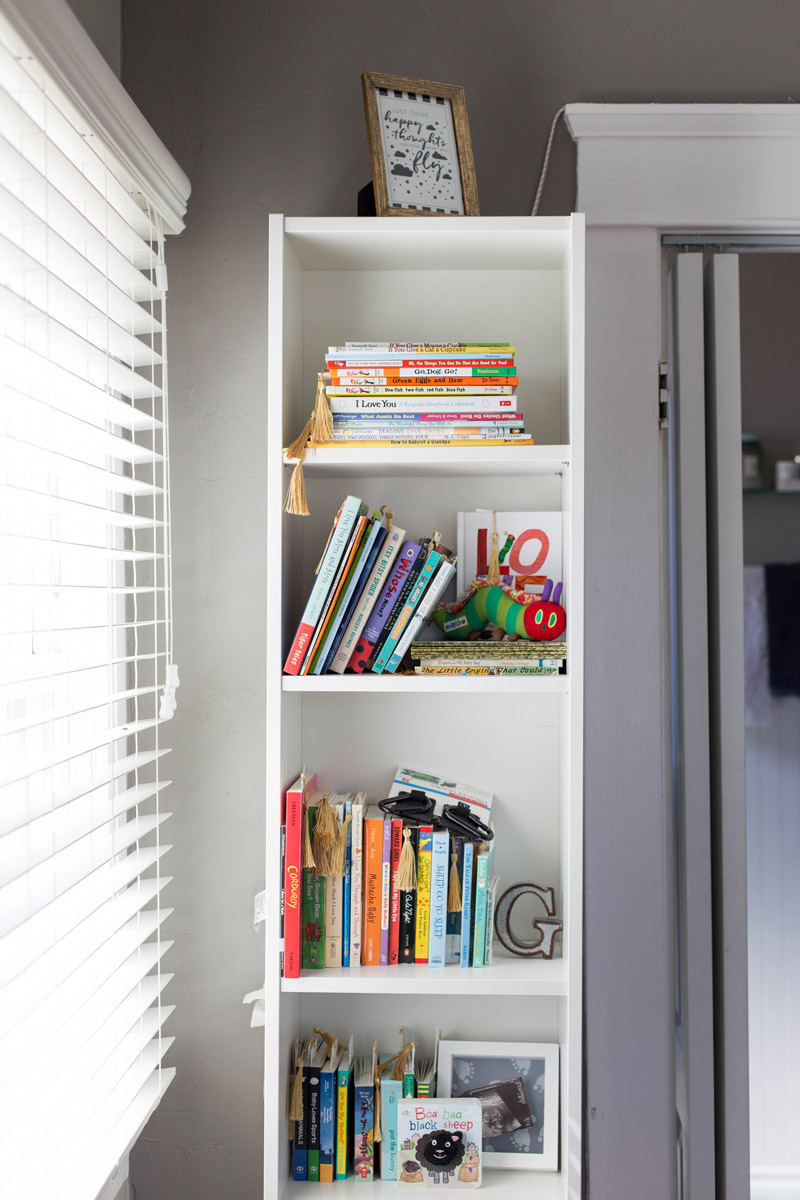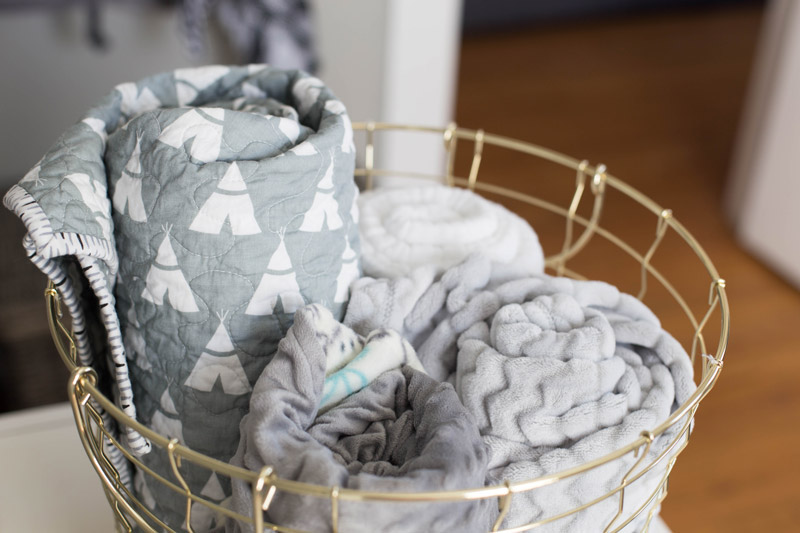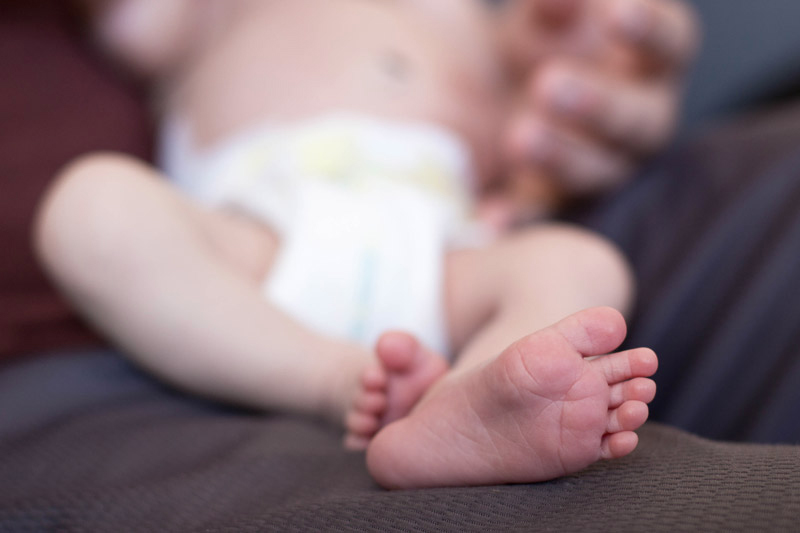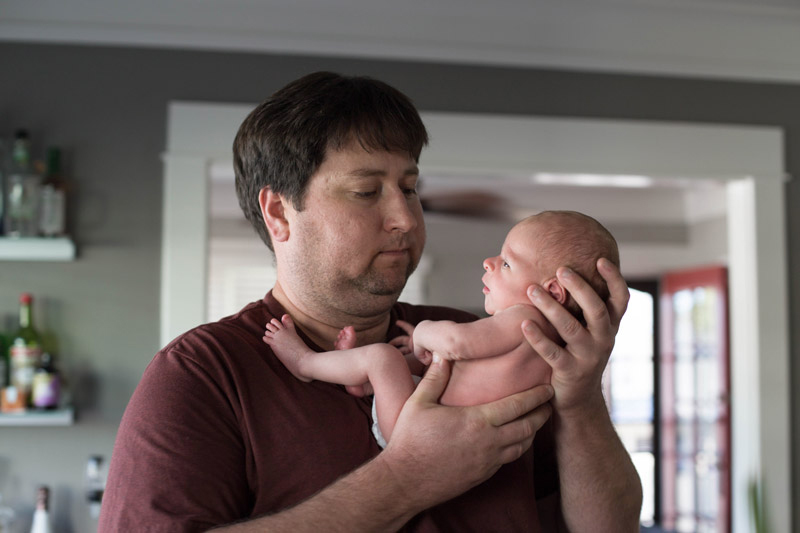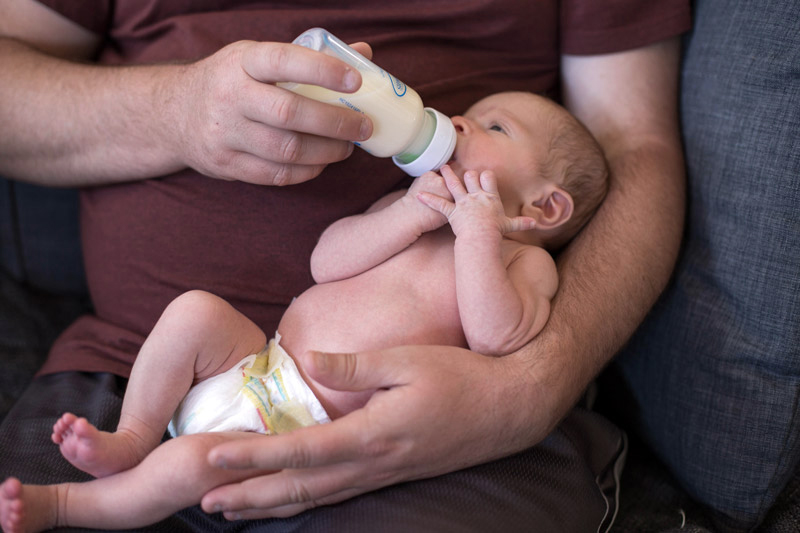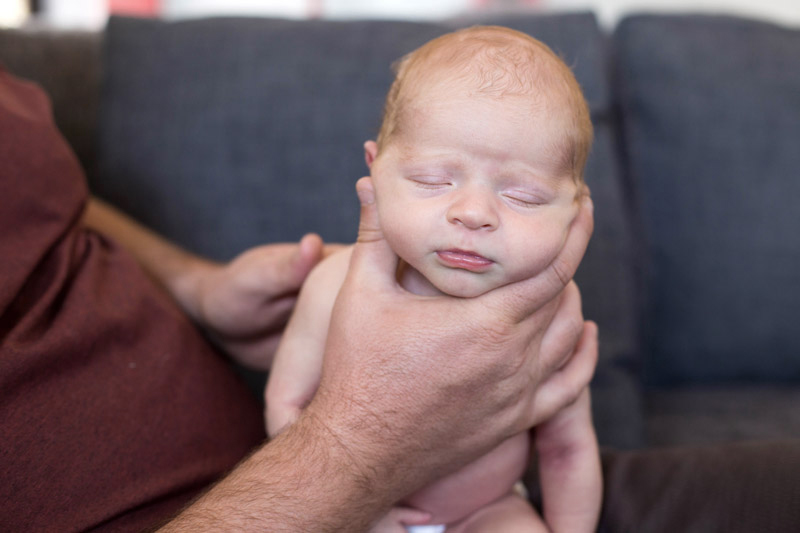 Thanks for sharing a little bit of your world, Janet! I know how everything can kinda feel upside down those first few weeks of mamahood – there truly is no such thing as a typical day ;) If you ever need a break (or a spa day), just let me know – I'll happily snuggle little Andrew for you. And I'm 100% with ya on the yoga pants – comfort first ALWAYS!
Ok friends, you've seen Andrew's adorable nursery (LOVE the gray, black, and white!!), but you gotta take a peek at the rest of Janet's beautiful home. It's the cutest gem in North Park :)
P.S. Just want to give a shout out to Andrew's papa, Brian! I didn't get a chance to interview him, but he's clearly an awesome dad :)