The Chill Mama is an interview series featuring bold and beautiful mothers. Each month, I reach out to an amazing woman who loves her babies fiercely but also believes in the power of self care. I'm always interested in hearing her unique story and how she keeps her cool on a daily basis – because honestly, I need all the inspiration I can get ;)
*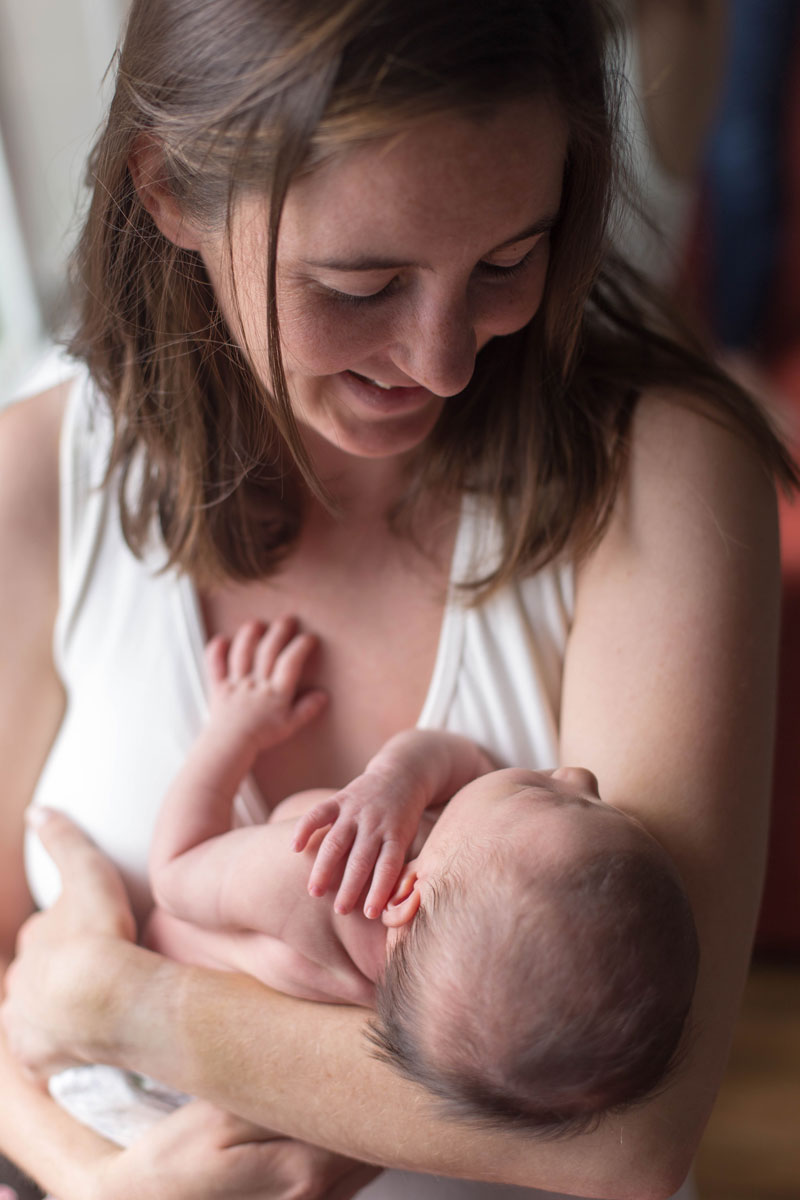 Becky Durling, 29
Postpartum RN, San Diego, CA
Mama to Clementine, 3 years old, Rosalie, 10 weeks old
*
Walk us through your typical day. What's the best part?
Typically woken up by either Clem or Rosie around 6:30-7am and then the initial morning rush of getting everyone fed and dressed etc. Rosalie is pretty happy in the mornings so as long as Clementine isn't having a rough morning it's typically not too bad. Then whatever our morning activity is–either preschool for Clementine and Rosalie and I do our own thing or going to a park or somewhere in nature with friends if Clem doesn't have preschool. Then in the afternoon we come back and relax in the backyard/garden. When everyone is having a good day this is probably the best part of my day–Clementine running around doing her imaginative play and Rosalie either awake and moving around on the blanket or asleep in my arms while we enjoy the sunshine, flowers and the sounds from the fountain. Then it is the end of day rush of getting everyone ready for bed. Rosalie's "witching hour" is typically around Clementine's bedtime so evenings are a little rougher, but luckily with two kids there is still one parent per kid for the bedtime struggles.
Describe your dream day. Think unlimited time and money!
Either a solo trail run (or with one good runner friend) through a Redwood forest in the morning. Followed by a big delicious brunch at a diner with my family (Grae + kids). Then finding a beautiful spot in nature (a beach or by a river maybe) where the kids can play (ideally with some friends Clementine's age). Then the kids nap at the same time and Grae and I can play a board or card game. And then Grae watches the kids and I get a massage and then read in a hammock before dinner and bed.
What does "me time" look like for you?
Long baths, some form of exercise without the kids, or reading a good book (this last one is made better with a sleeping Rosalie on my chest!)
If you could hop on the next flight, where would you go? With or without the littles?
Right now my littlest is so young I wouldn't want to go anywhere without her, so probably some family vacation somewhere beautiful (no where specific comes to mind). However, in a couple years when the kids are older, my answer would be Australia or New Zealand with just my husband :)
What are you listening to these days?
My music taste doesn't change very much, so the people I always tend to listen to–The Weepies, Mike and Ruthy, Vance Joy, Brandi Carlile. In terms of podcasts some of my favorites these days are Terrible, Thanks for Asking, Invisibila, Science Friday, Fresh Air, Radiolab, Motherbirth.
What is the last book you read?
Kid Gloves by Lucy Knisley
Describe your labor + delivery experience in a nutshell (if that's even possible).
My most recent delivery was in January of this year and it was really empowering. My delivery of my first daughter happened a nearly a month before her due date and my water broke, but I didn't go into labor on my own so I needed pitocin and I got my epidural pretty early so even though my labor was comfortable and my body progressed well with the pitocin, I didn't feel like I really experienced labor. And then she was pretty quickly sent to the NICU after she was born which ended up being a really traumatic experience for our family. With my second daughter, however, everything went perfectly. I woke up at 2am on the 28th and I had a feeling she was going to be born that day (11 days before my due date). At 4pm that day my water broke, but I wasn't having contractions yet so it was easy wait for grandparents to pick up my 3 year old and to get to the hospital. The contractions started around 5pm and by 6pm I was in full blown hard labor. Because the baby's heart beat was perfect on the monitor I got to spend most of my labor off monitors and I labored in the shower and on the birthing ball until around 9 or 10 when I started approaching the transitional part of labor where everything got a lot more intense and I decided I was ready for an epidural. Very soon after getting the epidural I was ready to start pushing and this was the one part of labor where I kinda lost control (I had asked for a low dose epidural and I felt EVERYTHING during the pushing part of labor and this part was really painful). Luckily I only had about 20 minutes of pushing and then she was born at 10:58pm. I felt so incredibly lucky that the baby's heart beat was perfect the whole time, that my body knew exactly what to do and that progressed quickly, but not too quickly, and so I was able to chose what type of labor and delivery I wanted. It was a little disappointing that I didn't get to have my own OB (she was not on call that night), but I did get to have an amazing labor nurse (who I used to work with and who is a friend of mine!). The best part of the whole experience though was that we got to have the "golden hour" that I missed with my first daughter. Having my baby skin-to-skin in my arms and breastfeeding like a champ right away during that first hour after delivery was the most amazing feeling and after missing it with my first delivery I was so incredibly grateful for it this time around.
What has been the hardest part of motherhood for you so far?
From a broad perspective, how it changed my view of time passing. When I was younger I was constantly looking forward to the next thing and then when my first daughter was born I had these conflicting emotions of both wanting time to completely stop and stay where we were forever while at the same time wanting to see the person she grew up to be. I wanted to be able to experience her as a baby and at each subsequent age (1, 2, 3, etc) all in the same moment. And then this time around everything is even more bittersweet because we are not having anymore kids so this is my last time experiencing the baby stage of life, so as much as I love seeing her grow, it is hard at the same time. In terms of a specific experience, the 5 days Clementine was in the NICU were hands down the hardest 5 days of my entire life and they were my first 5 days of motherhood. In terms of right now, man, those 3 year old temper tantrums are intense and so hard.
Besides friends + fam, what's the one thing you couldn't live without?
Sunshine and books.
Who or what inspires you?
Friends from various aspects of my life–mom friends, runner friends, work friends, etc.
How do you take your coffee?
With lots and lots of cream (but these days my go to drink is tea with lots of cream and honey)
Early bird or night owl?
Early bird, but I created two night owls
Chef or takeout queen?
frozen food/easy prep food at the moment
Dogs or cats?
Cats that act like dogs
If you could leave us with one bit of #momlife advice, what would it be?
I feel like anything I would say here will sound trite, but I guess I'll go with: ask for help and try to truly listen to your kid and let them guide you (as hard as that can be sometimes).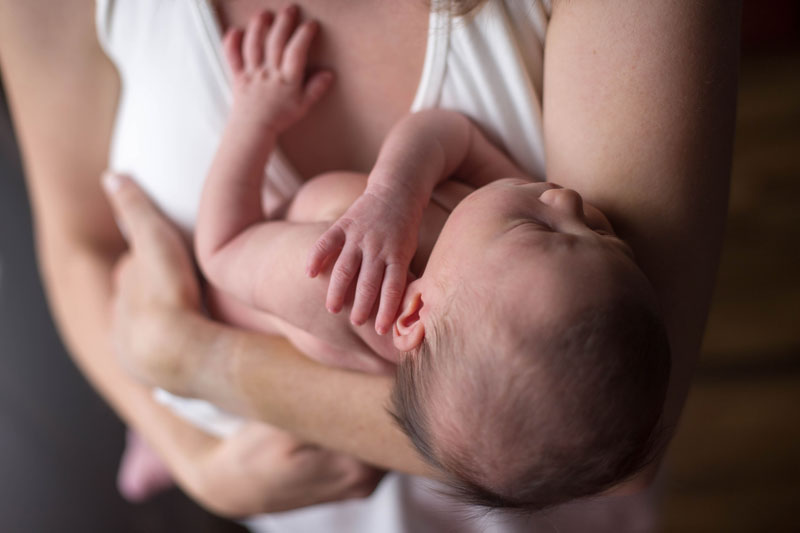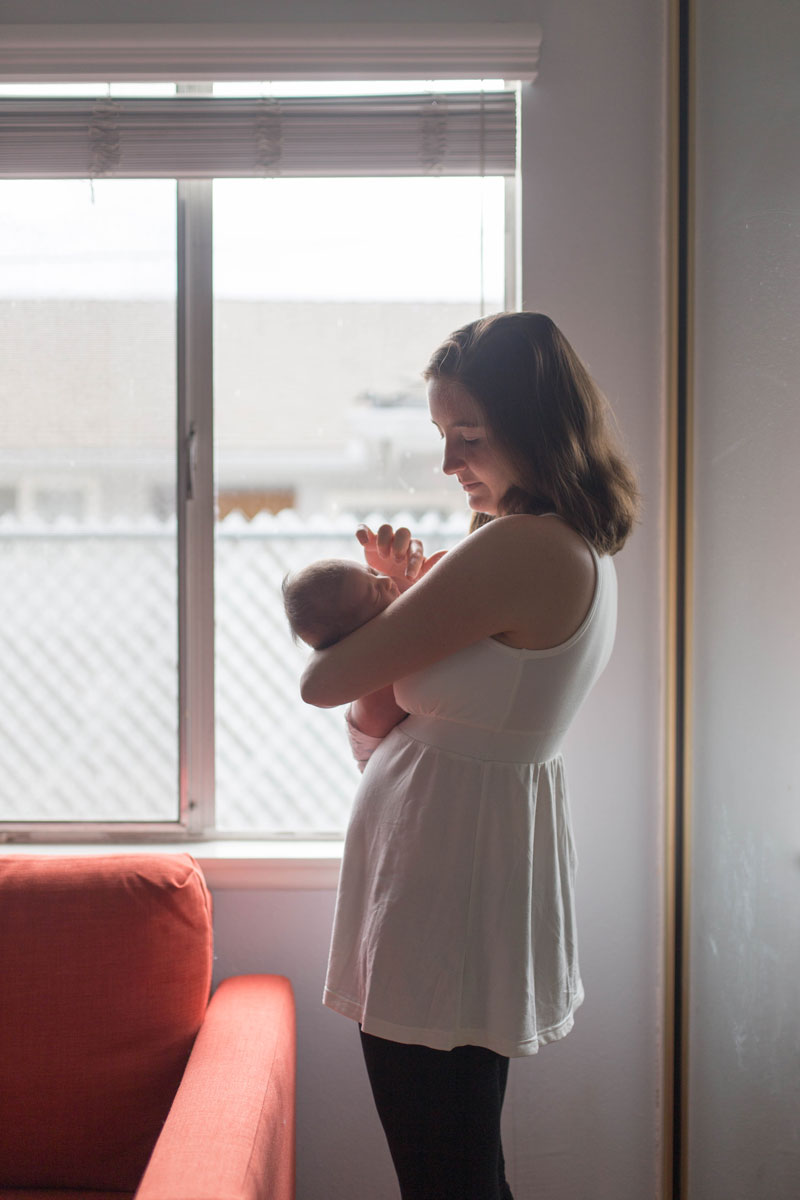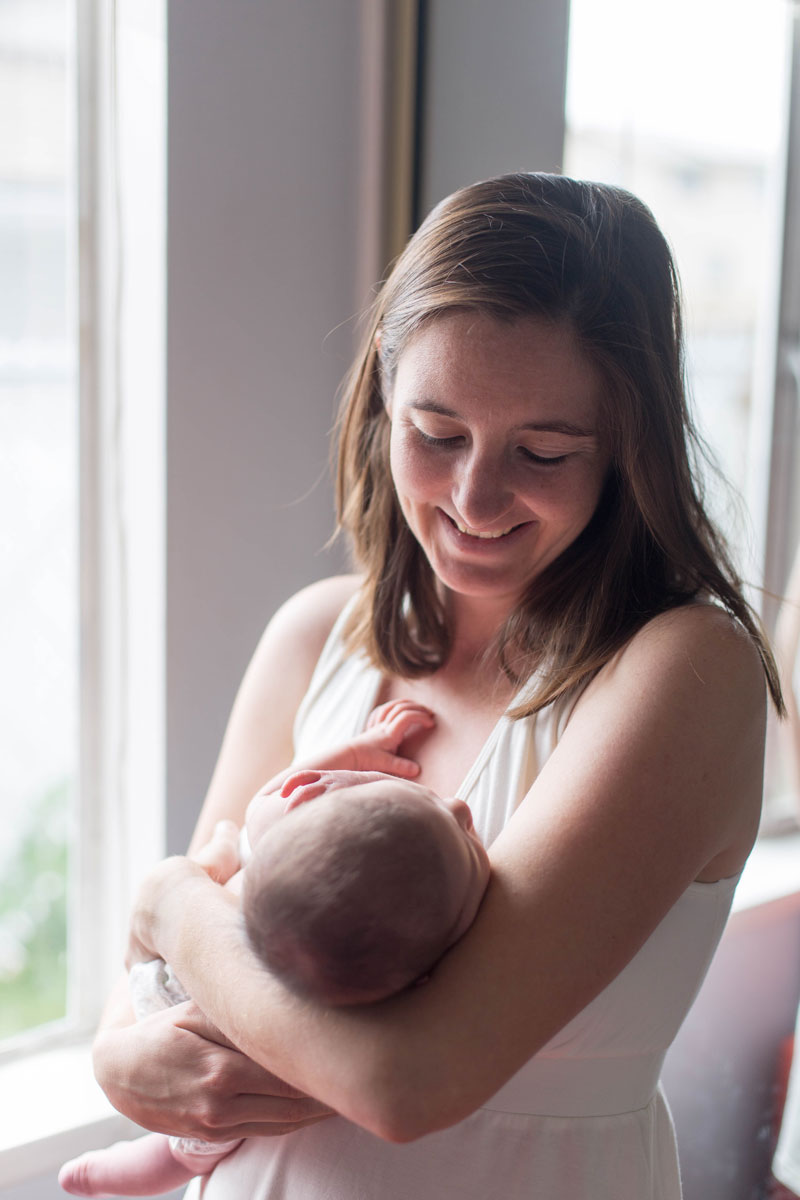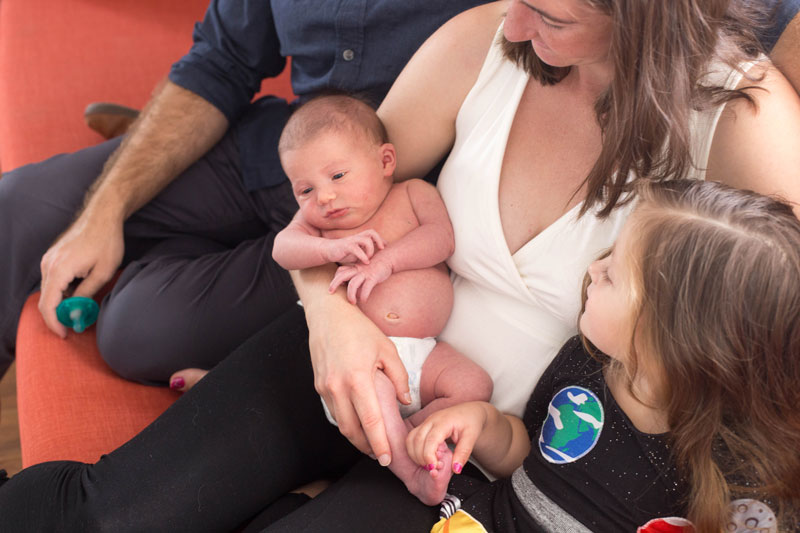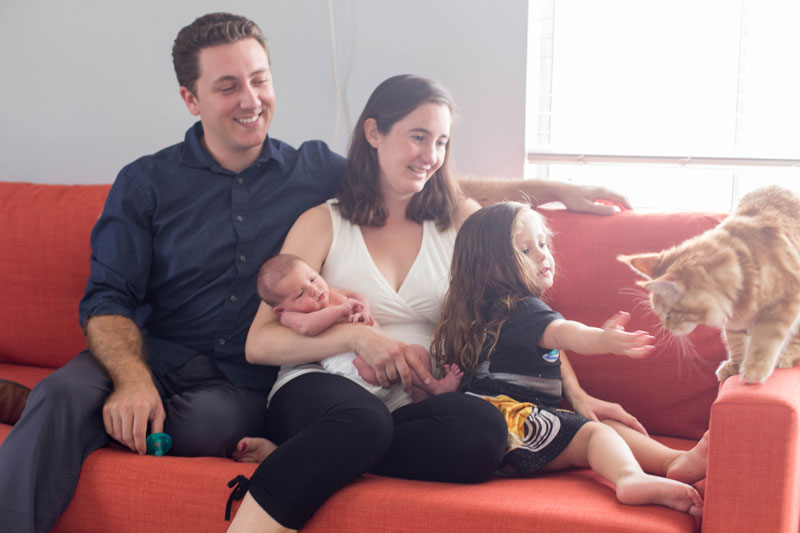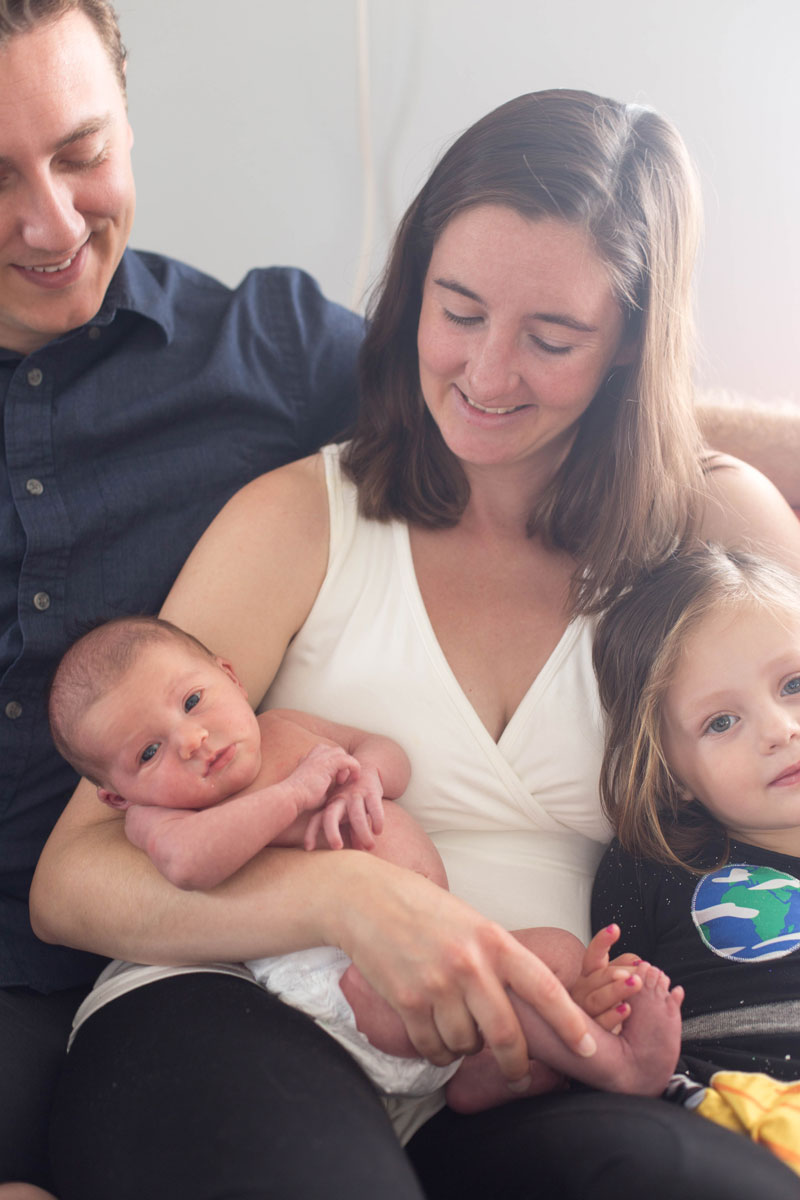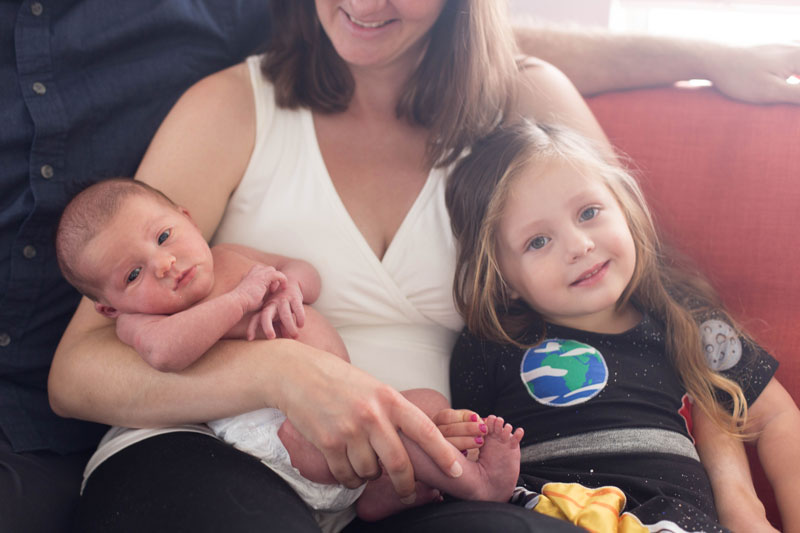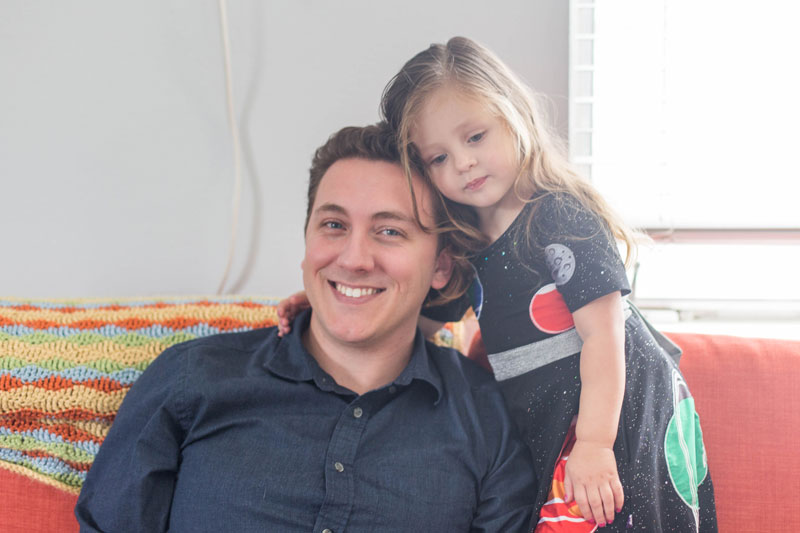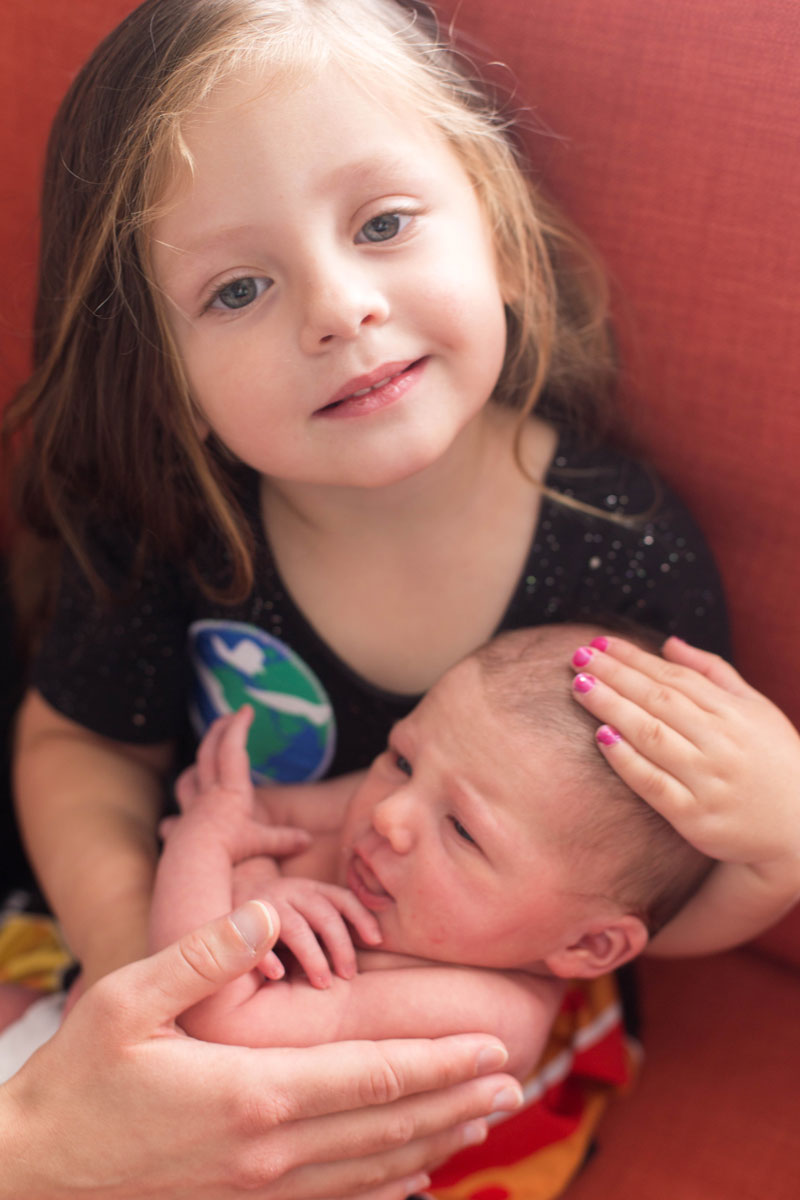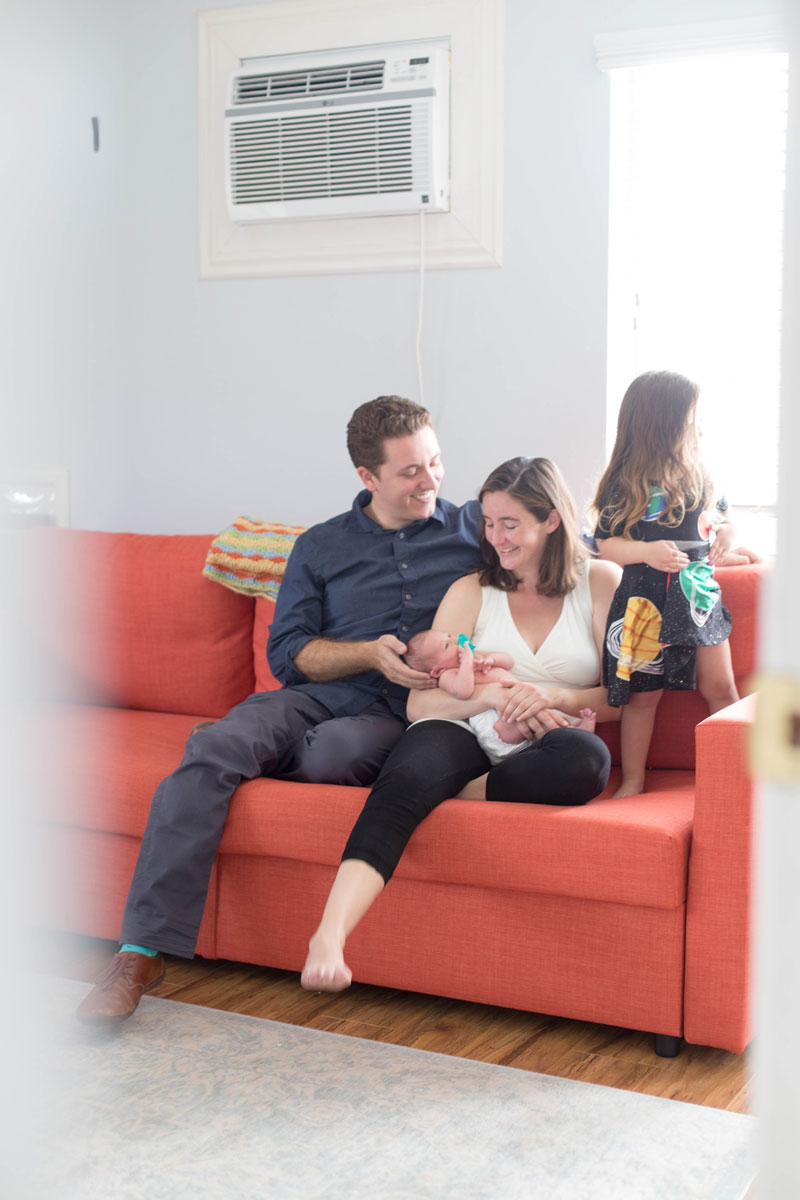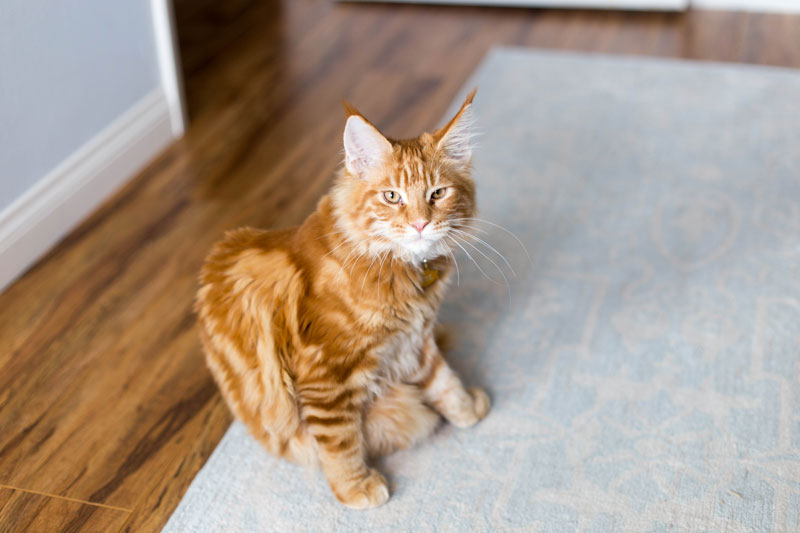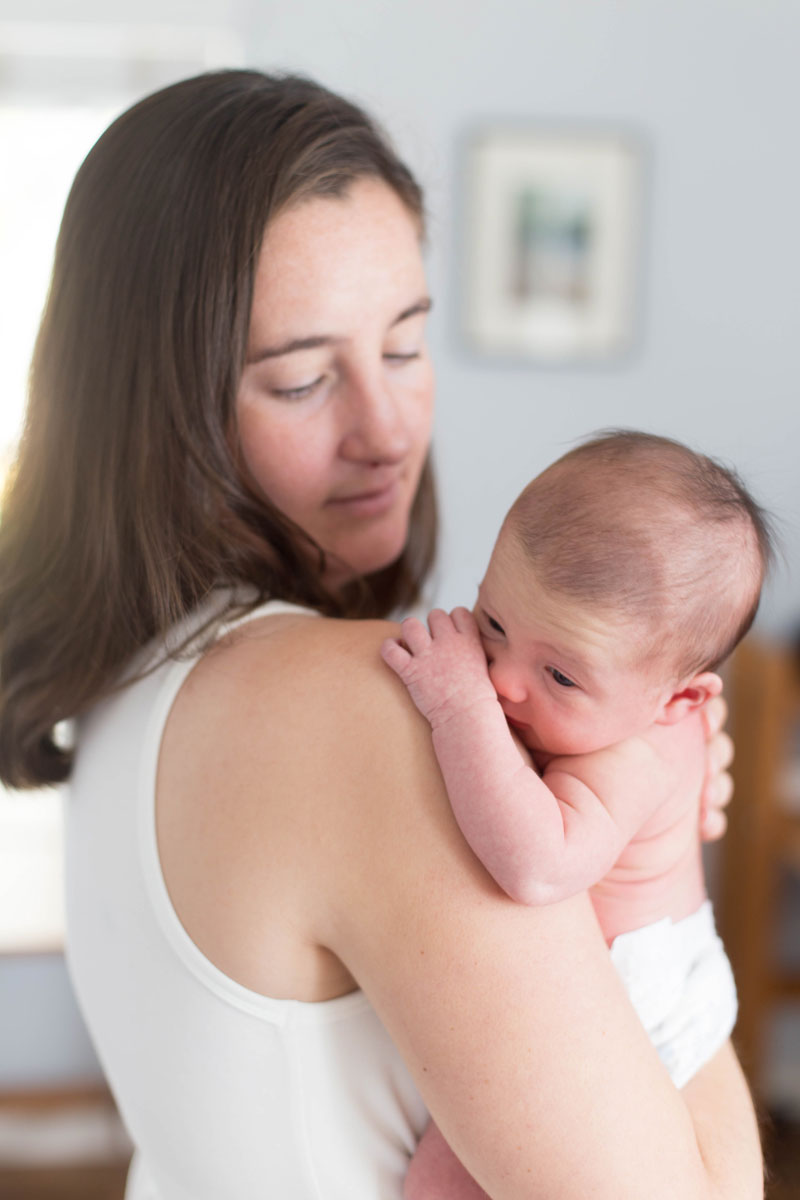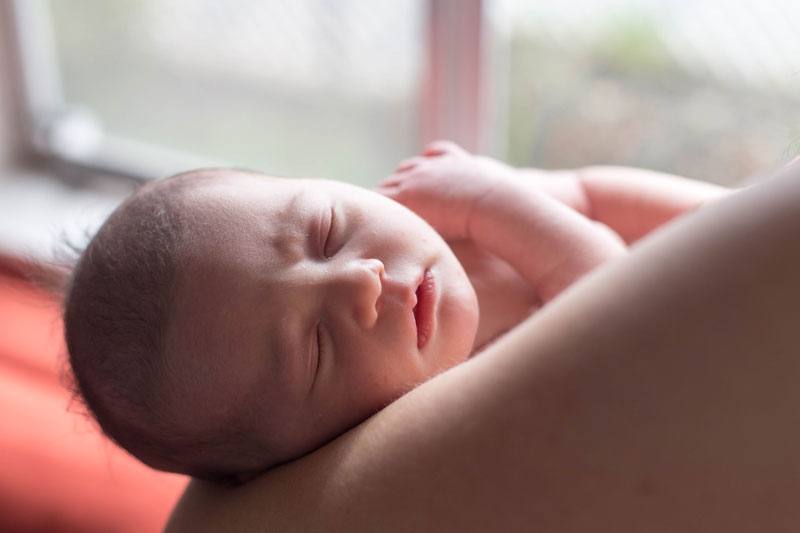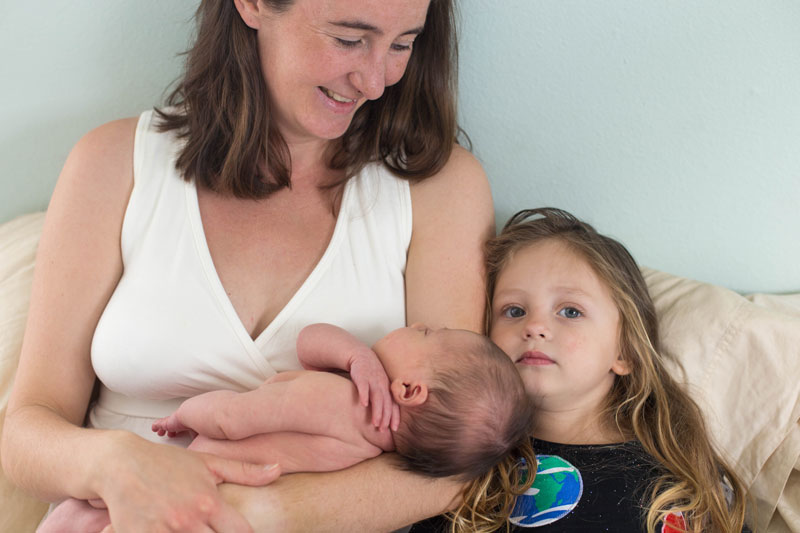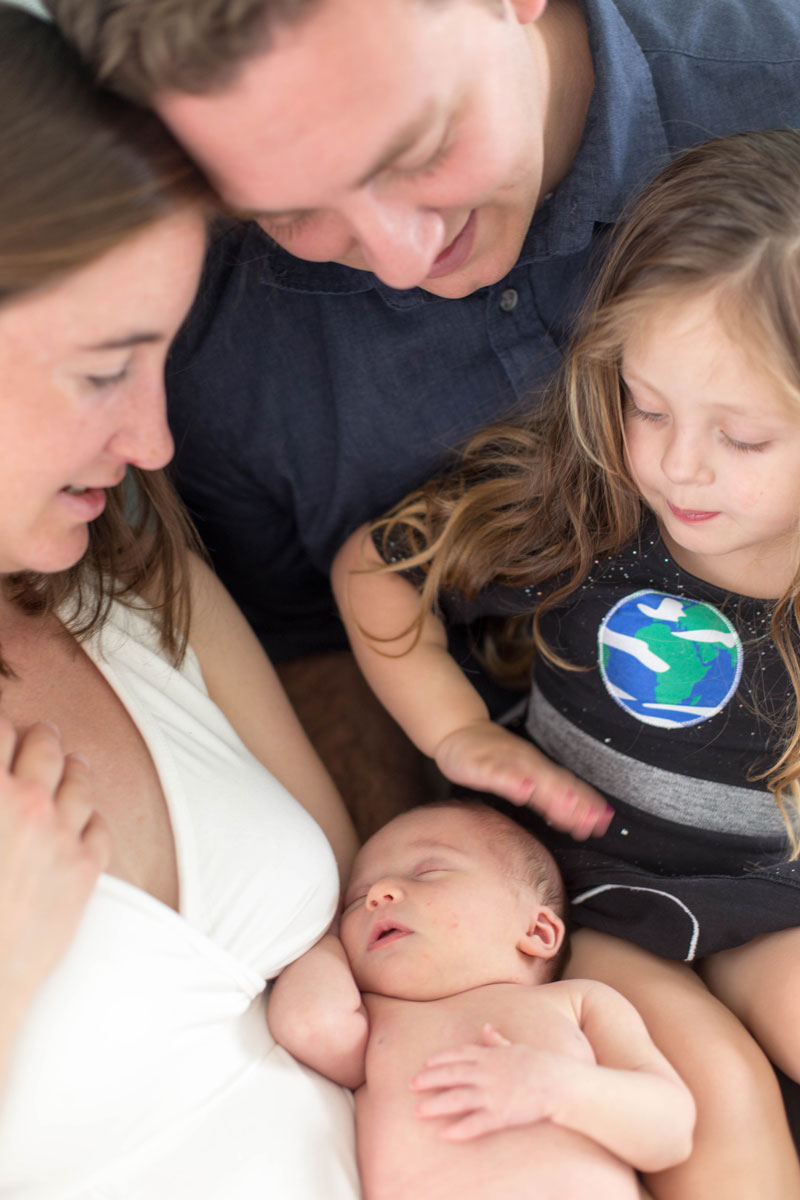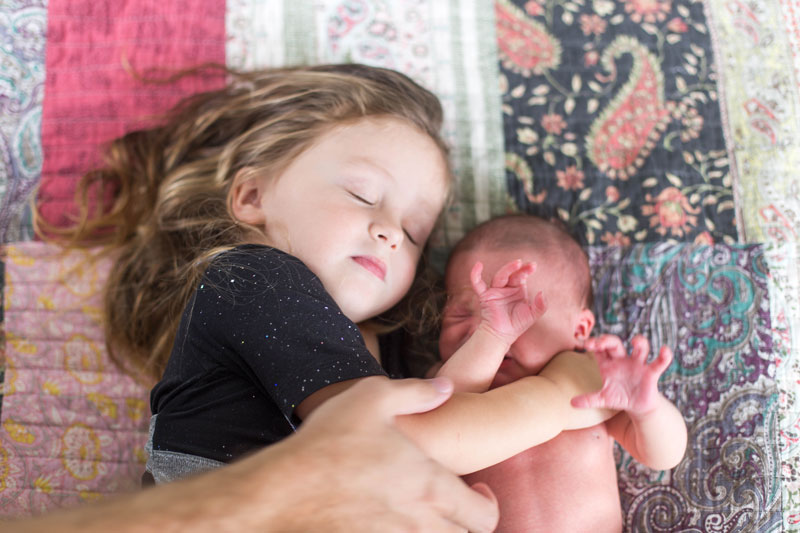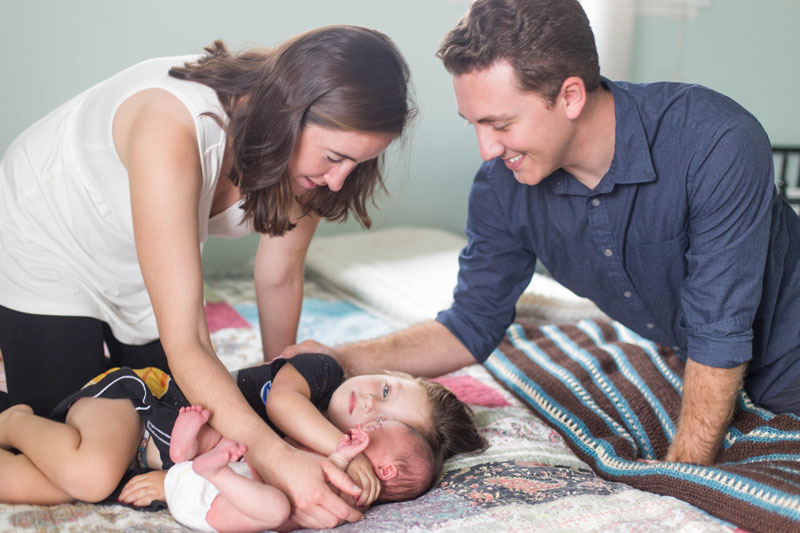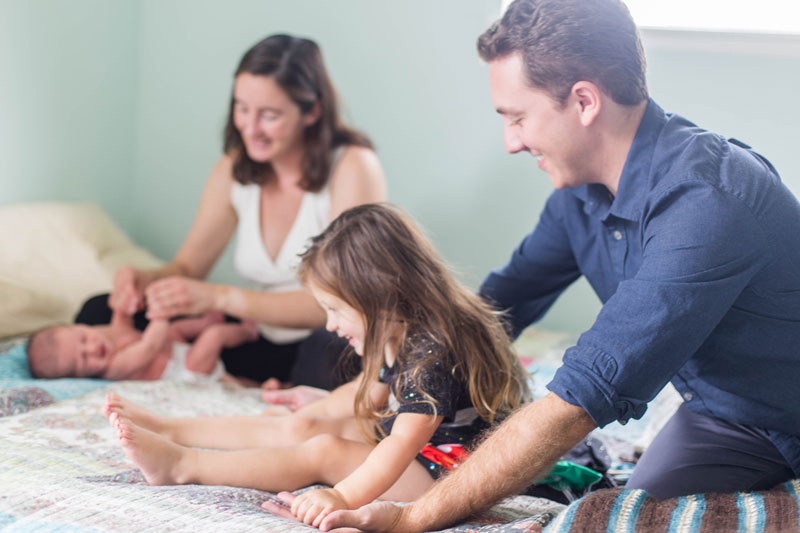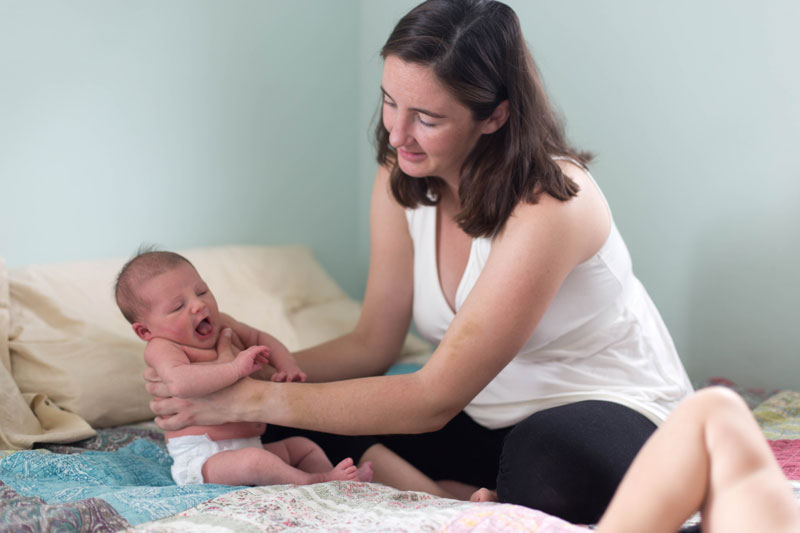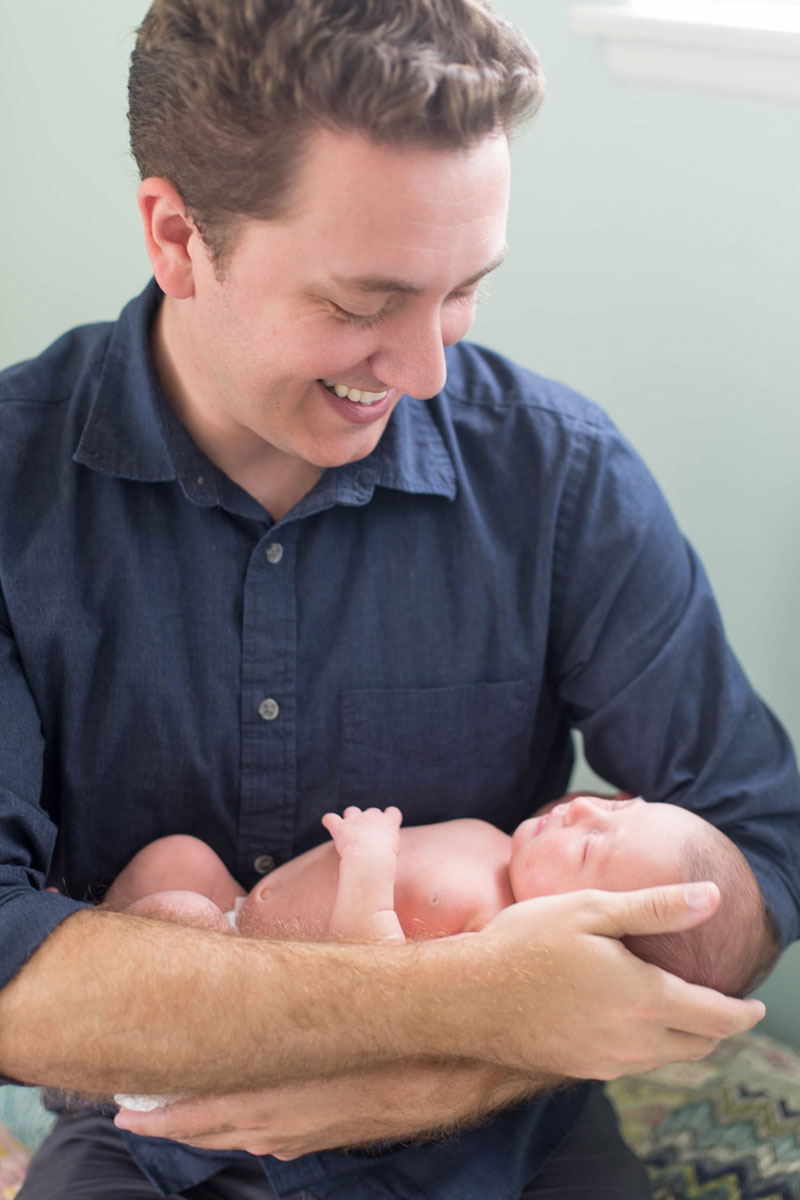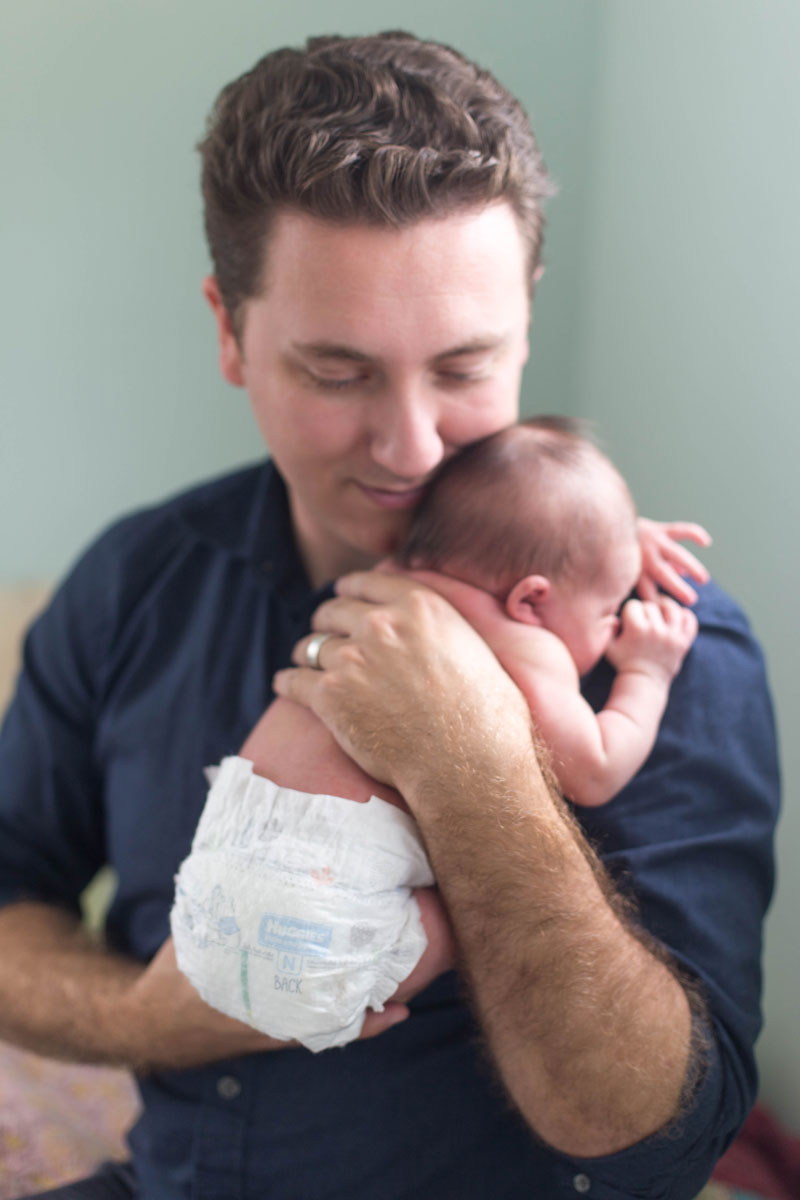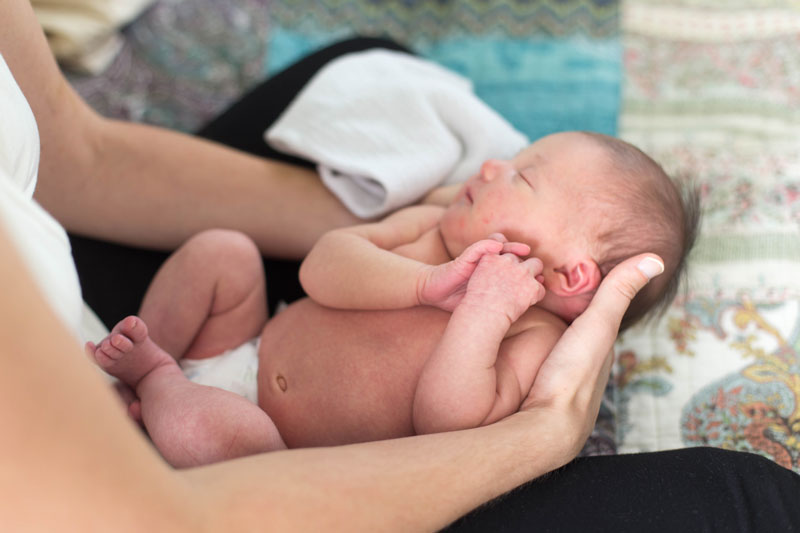 Thanks so much for hanging out with us, Becky! Your girls are too sweet and I can definitely relate to your new relationship with time – it's wild, heartbreaking, and amazing all at once. Totally makes me tear up whenever I think about it. Can't wait to watch our kids grow together. xo