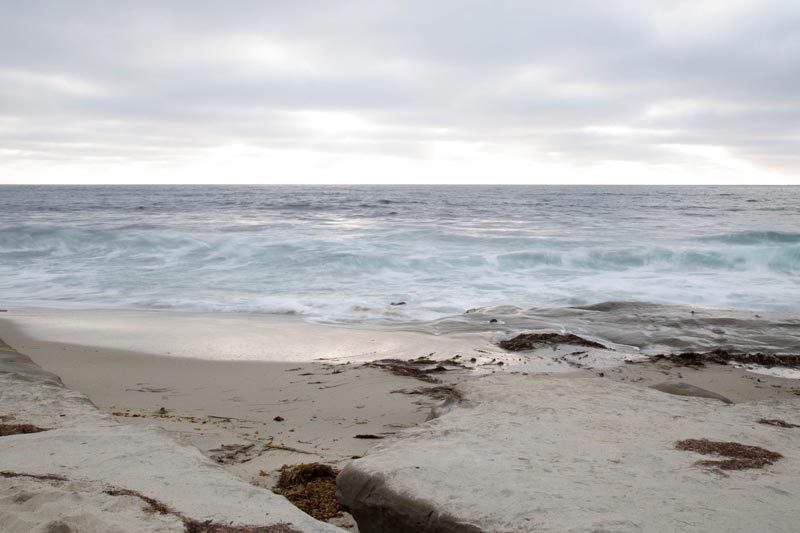 Picking up from Part 1, our amazing baby girl had just arrived. It was around 2:30am, the delivery room was dim, and life had never felt so surreal. Ryan was squeezing my hand as our doctor held Bryn up, all slimy and perfect. I couldn't have imagined a more beautiful living being. With arms reaching and legs squirming, she gave us the sweetest little cry. I squeezed back at Ryan's hand and finally exhaled.
One of the nurses started helping me with my hospital gown so baby could rest on my chest. I was beaming inside as I had dreamt about this precious skin-to-skin time at least a million times before. Throughout my entire pregnancy and even more so during labor, I kept envisioning those first few moments of feeling baby's little heartbeat against my own, smelling her sweet newborn skin, getting my first good look at her, holding her mini hand, etc. It was my golden carrot, my reward at the end of all the pain and discomfort.
But before I even had time to register what was happening, my hard-earned moment was lost forever when they whisked Bryn away to the NICU. I suddenly realized how many more doctors and nurses were now buzzing around me, working together in unison, barely even speaking. Everything fell silent, well at least for me. I told Ryan to follow, one of us had to be with her! He ran down the hall after Bryn while doctors calmly explained to me that baby had inhaled meconium fluid just before delivery, that they were currently working to extract it from her lungs, and had to put her on antibiotics, which would keep her in the hospital for 7-10 days.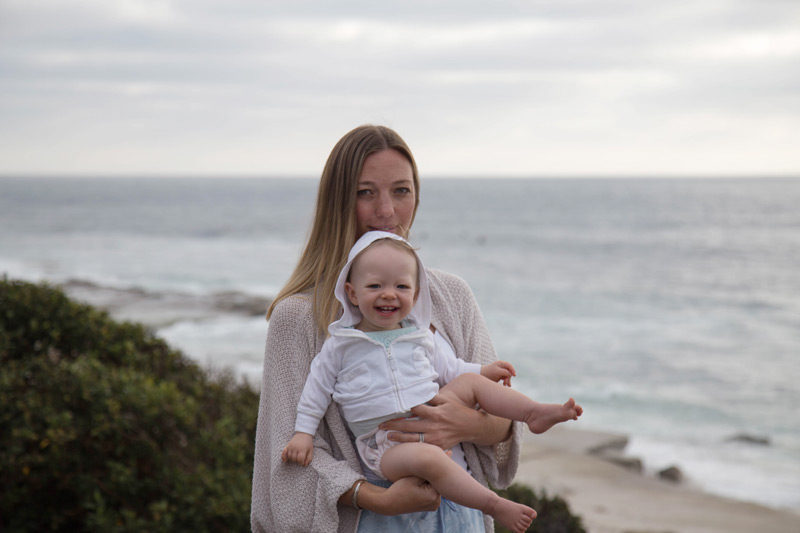 Obviously I was heartbroken that we couldn't take Bryn home right away, but felt so grateful knowing that our issue was actually very common and somewhat easily treatable. I also knew that she was in great hands. I trusted Bryn's doctors and rested in knowing that she would eventually be with us, 100% healthy. As the morning sun started peeking through my windows, a new shift of nurses sailed in, congratulating me while simultaneously connecting me to a breast pump. I was exhausted, still feeling numb, both physically and emotionally, but knew my job as a mama had officially started.
A few hours later, Ryan walked me down to visit Bryn in the NICU. I literally stopped in my tracks when I saw her, the most gorgeous newborn baby girl I had ever seen. Honestly! I know I'm biased but she was exceptional – perfect, glistening, sleeping so peacefully, albeit under a clear plastic tent. We spent a good while staring at her in disbelief, proud and overwhelmed with love, until a blinding headache took over and I had to lay back down again.
Later that day, my cold symptoms returned with a vengeance, keeping me from re-entering the NICU for the remainder of the week. I was crushed. The nurses brought me a webcam, but that almost made the situation even more difficult for me. My body tensed up every time she cried, knowing that she was crying for me. I felt so helpless. I hadn't touched my baby yet, let alone fed her, and now I couldn't even see her! I found some comfort in knowing that Ryan would at least be able to hold Bryn as soon as her oxygen levels stabilized… Until he caught whatever it was that I had, and he too was denied access to the NICU :(
We left the hospital together, sad, sick, and without our baby. We brought the bag that I had pre-packed months ago, with Bryn's adorable 'coming home outfit' now buried under breast pump pieces. Despite my crappy state of mind and health, I was diligent in keeping up with pumping every three hours, around the clock. I was determined to get my milk supply to come in as naturally as possible, but it felt the complete opposite of natural. It was torture.
A day later, my relentless migraine became unbearable, so bad that I couldn't even turn my head side to side. Ryan drove me to the emergency room at 4am, where I spent 12+ hours seeing different doctors, still pumping on schedule – definitely one of the worst experiences of my life. It turns out that I was suffering from epidural headaches and had to undergo a procedure called a blood patch in order to relieve the pain. I'll spare you those details, but it was brutal. And at the end of that eventful day, Ryan and I drove home in silence, passing Bryn's hospital unable to stop and see her.
Luckily, Ryan's parents flew into town and spent the last few days of Bryn's NICU stay with her. By now she was out of her tent, drinking from a bottle, and gaining strength every day. On the 7th of 8 days, my doctor called in permission for me to see my baby. My cold symptoms had subsided and I was healthy enough to be around all the other NICU babies. That morning, I showered and got dressed feeling SO nervous about actually meeting my daughter for the first time. She didn't know me at all. She had barely heard my voice, and my smell and touch would be completely new to her. I was worried she'd never bond with me and that we had lost our mother/daughter connection before ever having a real chance.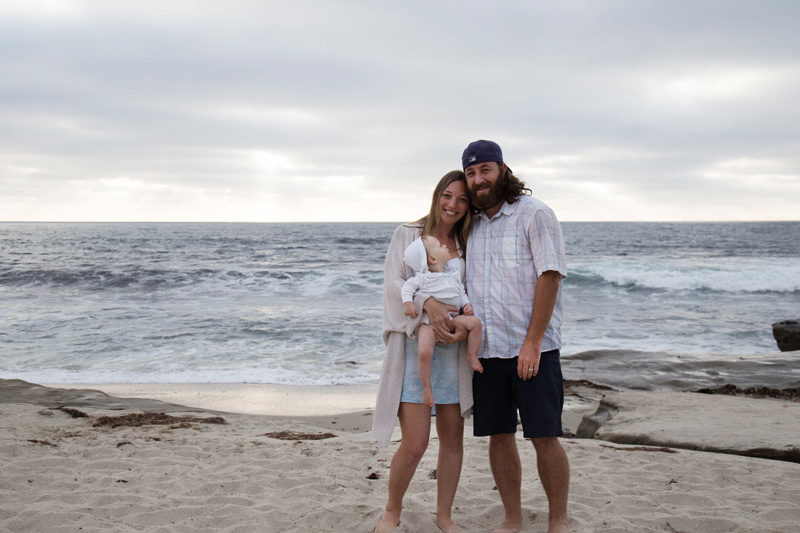 I walked into the hospital bursting with happiness, but at the same time holding back a flood of tears. I shakily signed in, washed up, and a nurse gently placed baby in my arms. It was all too much to take in, I was beginning to doubt myself just before Bryn decided to nestle right in, as if she had been waiting for me all along. Even more surprisingly, she latched without hesitation and I was able to feed my baby girl, like we never missed a beat. All was right with the world. We spent the rest of the night getting to know each other and Ryan took us all home the the next morning. Our little bundle of love finally made us a family of 3 (4 including Obi), after surviving the longest, most painful and traumatic week of my life. Of course it was all very worth it ;)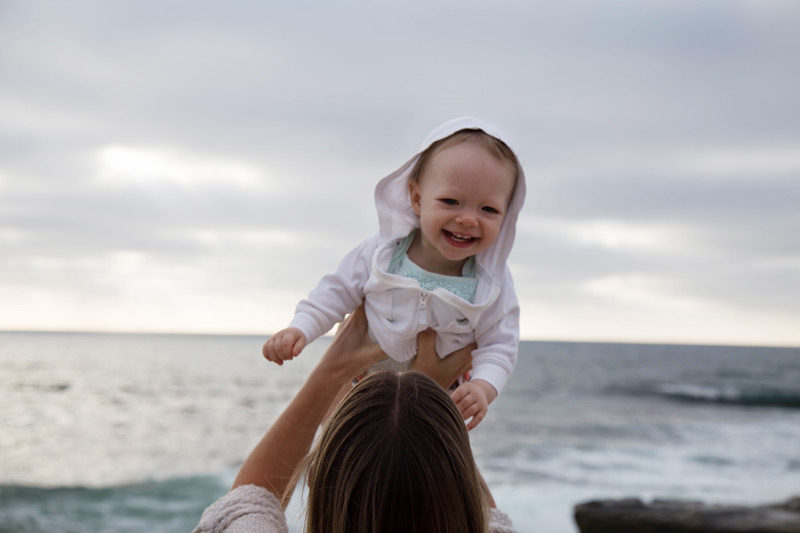 .   .   .
Thanks so much for taking the time to read our story! I know it's not the most pleasant string of events (especially if you're expecting!), but I just wanted to document all these feelings and memories before they began to fade. I also wanted to share this from a place of love and gratitude, thanking the amazing doctors and NICU nurses at UCSD Medical, as well as my supportive friends and family who helped me get through an extremely rough couple of days. I also have to note how thankful I am to have had a healthy pregnancy, delivered a strong and healthy baby, and am now lucky enough to watch her grow into an unbelievable little lady. I understand that things could have been much worse, and I appreciate the experience for what it was. Hang in there, mamas, best of luck! xo