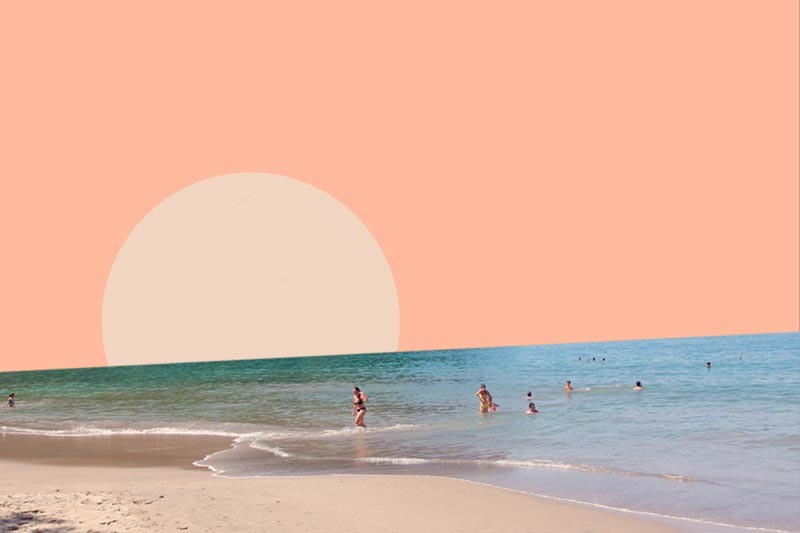 I have to admit, I was really bad about sunscreen until about 2 years ago. Now I'm at the point where I wear it daily, even if I'm just running out for a few quick errands. Growing up, I'd get a golden glow, but now I just burn and get more freckles :( I also hate the idea of looking like Magda when I'm 40, so sunscreen it is! But if I miss a spot or forget to reapply, I love treating my extra sun-kissed skin to this soothing homemade aloe blend.
After-Sun Aloe Treatment
1/2 cup aloe vera gel
1 cucumber, peeled and diced
20 drops lavender essential oil (optional)
Once you get back from the beach, toss cucumber and aloe vera in a blender, blend on low until smooth, then stir in lavender oil (optional). Rinse off all sand and saltwater in the shower, or better yet, soak in a lukewarm bath. Then slip into your favorite silk robe, slather aloe mixture over lobster-esque skin and just chill. To complete the home spa vibe, use leftover cucumber slices for your eyes and/or in a glass of water.
Good luck!
*Original recipe by Annie Strole of Homemade Beauty.